BRIDGEPORT, W.Va. — Aurora Flight Sciences plans to double the size of its facility and workforce at the North Central West Virginia Airport in Bridgeport in the next five years.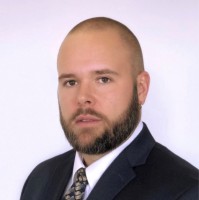 Aurora Senior Operations Manager Scott Jones said the company came to Bridgeport in the late 1990s and purchased its first facility from Northrup Grumman in 2000.
"Amazingly enough, we still have some people working here who were with that crew," Jones said. "We're now up to six buildings; we've expanded our workforce to nearly 200, and the growth isn't stopping."
Founded in 1989, the company is headquartered in Virginia and holds 150 aviation-related patents. Aurora was purchased by Boeing five years ago and works on advanced, crew-optional platforms as well as high-altitude pseudo-satellites. High-altitude pseudo satellites are low-cost, solar-powered alternatives that operate on the edge of space for communications or reconnaissance.
"We advance the future of flight by developing and flying different innovations across aircraft configurations, autonomous systems, propulsion technologies, and manufacturing processes, which is what we focus on here in West Virginia," Jones said.
Jones said in the next five years they will double their workforce from 200 to 400.
"This expansion is approximately 50,000 square feet, so we'll essentially double the size of the current building," Jones said. "The project is valued at about $15 million and this is to keep up with full-rate production of one of our programs."
Virgin Galactic awarded Aurora Flight Sciences a contract to build two VG Motherships last July. The Mothership is the next-generation suborbital rocket plane, and the first is scheduled to enter service in 2025. The system is designed to upgrade the current SpaceShipOne.
Components for the VG Mothership will be manufactured in Columbus, Mississippi; Bridgeport, West Virginia and the final assembly will be completed at the Virgin Galactic Facility in Mojave, California.
"With the winning of the Virgin Galactic contract for the new mothership, that's pretty exciting, and maybe someday we'll send somebody to space right here from Bridgeport," Jones said.
Jones encourages any young engineer or person with a passion for aviation to consider a career with Aurora Flight Sciences.
"There are a lot of career openings and opportunities," Jones said. "You don't have to leave Wild and Wonderful to find a great career."