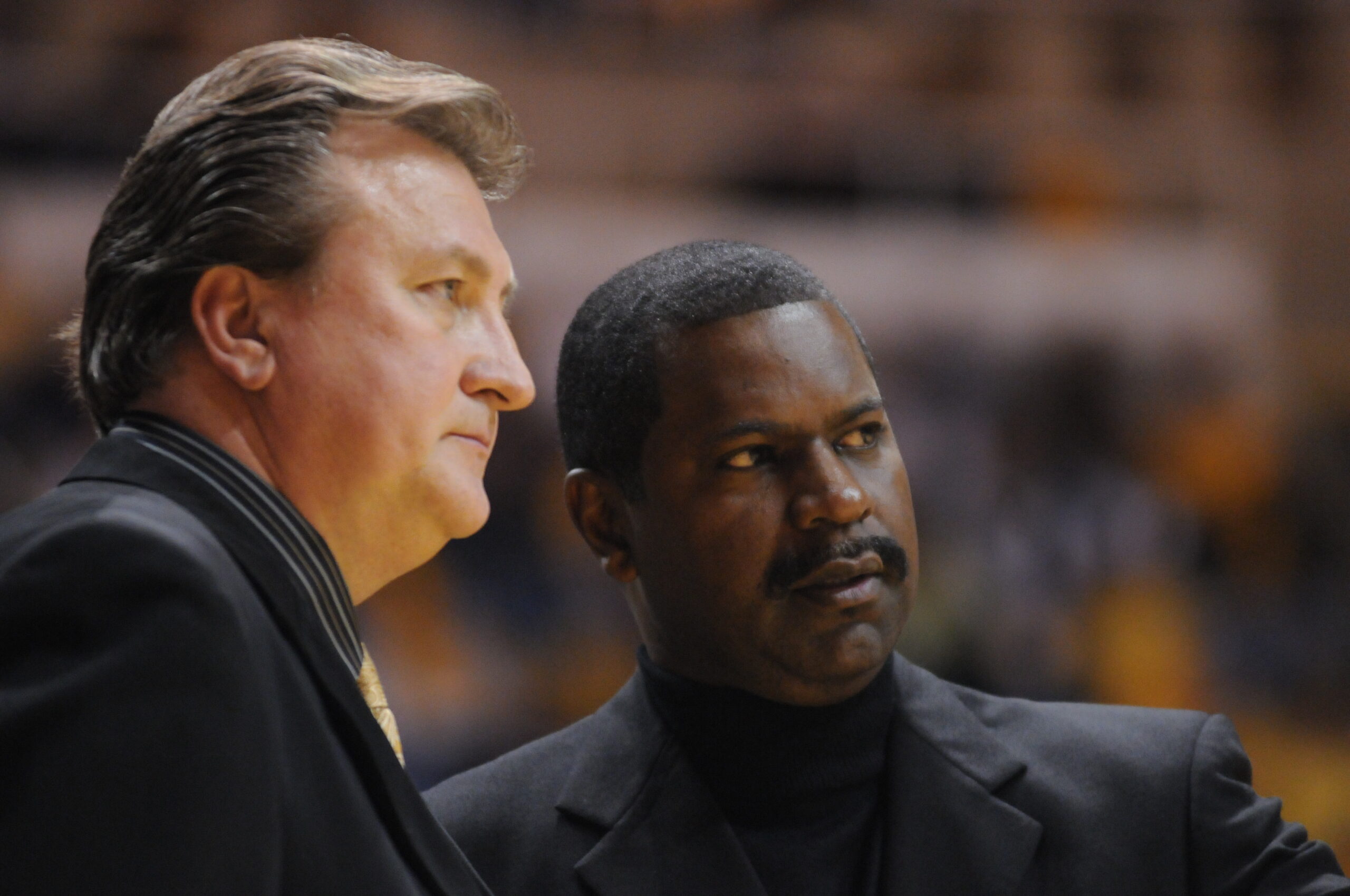 The announcement last Thursday from the WVU Athletic Department that it was "parting ways" with long-time basketball associate head coach Larry Harrison was a shocker. Harrison and head coach Bob Huggins had been together since the Cincinnati days, 24 seasons in all.
Harrison had become integral to the Huggins' staff. He made key decisions on who played and who didn't, and made the all-important in-game substitutions, at least until recently.
Greg Hunter from the Blue-Gold News reported on MetroNews Sportsline last Thursday night that it had become apparent just in the last couple of games that Harrison was no longer making the substitutions.
The WVU release about Harrison's departure was painfully generic: "parted ways," "thanks Larry for his years of service," "replacement search will begin immediately."
That's it?
There is no suggestion that Harrison was fired for cause, not a whisper that he did anything wrong. Mountaineer Nation was left wondering. Fans devote time and money to the program, and an oddly timed firing of a veteran coach calls for more of an explanation.
Thursday night on Huggins' coach's show, host Tony Caridi asked Huggins about the firing. "I don't really have a lot to say about it," Huggins mumbled. "I wasn't involved as I'm portrayed to be." [emphasis added]
Wait a minute… were fans to believe that Bob Huggins, the Hall of Fame coach, the undisputed leader of the Mountaineer basketball program, the most powerful person in the WVU Athletic Department, "wasn't involved" in Harrison's firing?
That statement strained credulity. If Huggins didn't want Harrison out, then who did? Did Athletic Director Wren Baker, after a few weeks on the job, storm over to Huggins' office and command him to get rid of Harrison? Not likely.
It had to be Huggins who decided it was time to get rid of Harrison, and frankly, that's his decision. Huggins makes $4.2 million a year to make tough calls. Just own it instead of implying that someone else made the decision.
Huggins' obfuscation could not have sat well with Baker or the top brass at Stewart Hall. That might be why Huggins' tone changed (slightly) by the time his regularly scheduled press conference rolled around Friday.
"The decision to make the change in the basketball staff was a difficult one. Larry and I have worked together for 24 years and shared many great moments. The decision was made in the best interest of Mountaineer basketball," read Huggins from a prepared statement, and then refused to take any questions.
Okay, that at least approaches accountability, but then no questions? The Mountaineer basketball program has slipped badly, with a conference record of 4-19 dating back to last season, and now a top assistant is fired mid-season.
Yes, the head coach should be willing to take questions about canning Harrison. The answers might have provided some additional insight into what's gone wrong in the Mountaineer basketball program.
(Editor's Note: I have contacted Larry Harrison. He told me he is not doing any interviews, but he would be "making a statement soon.")