West Virginia lawmakers have started addressing the rate for medical providers being reimbursed under the Public Employees Insurance Agency, an urgent issue. But it's also clear that legislators will be asking more questions about the overall health of the agency, which is projected to have a $376 million financial hole in just a few years.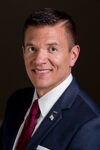 "The whole thing is just structurally unsound," Senate Majority Whip Ryan Weld, R-Brooke, said in a Monday interview. "It's a balance of competing interests and one that, unfortunately, the Legislature is going to have to fix because no one else saw fit to do so the last couple years."
PEIA leaped onto the legislative frontburner a couple of weeks ago when Wheeling Hospital announced it could no longer afford the state's low reimbursement rate. After Wheeling Hospital said it would no longer take patients covered by PEIA, concern arose over whether other hospitals would follow suit.
"The first concern is ensuring that 200-some thousand people who rely on PEIA to go to the doctor, to go to the hospital are able to do so," Weld said.
The Senate on day one of the regular legislative session passed a bill allocating $40 million to bring reimbursement rates for medical providers up to 110 percent of the federal Medicare rate. Gov. Jim Justice has also expressed support for that policy. The House of Delegates has not taken it up yet.
Yet, "the bill that the Senate sent over to the House last week is a short-term fix of just one of PEIA's many problems," Weld said.
So legislators are interested even more broadly in the agency's finances.
"Do the taxpayers have a responsibility to continue to bail out this program to the tune of hundreds of millions of dollars the next couple of years? Healthcare costs across the country have exploded. In West Virginia, individuals in the private market have seen increases of 6, 7, 8 percent. PEIA has seen 0 percent increase in that time period," Weld said.
"So people in the state are getting hit on their health insurance for their employer but also millions of dollars of their tax money shoring up this program that isn't able to support itself."
A five-year PEIA outlook released last year anticipates keeping employee premium increases at zero through 2027. But costs to the state would go up exponentially over those years.
By 2027, the outlook anticipates, state government would have to transfer an additional $376.5 million in public funds to bolster the insurance program.
Governor Justice has promised his administration will cover any shortfalls with PEIA during his time in office, which runs to 2024. The governor's budget proposal includes $100 million in general funds to replenish the PEIA reserve fund that was established a couple of years ago after a statewide teachers strike that was largely prompted by rising out-of-pocket costs.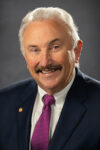 House Finance Chairman Vernon Criss, R-Wood, agreed that more focus on PEIA is necessary.
"The governor is looking at two different avenues on PEIA: one to get the reimbursements up and two to put some more funds into their rainy day fund so that we can stabilize it. But I believe that's only a short-term solution," Criss said last week on MetroNews' "Talkline."
"I don't like the idea that we just keep throwing money at the problem."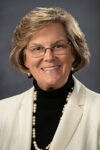 House Health Chairwoman Amy Summers, R-Taylor, has introduced a bill that raises the reimbursement rate to medical providers to 110 percent of the Medicare rate — and much more. House Bill 2534 proposes a variety of changes to all of the sections of state code governing PEIA.
One of the big changes would be to reduce the salary tiers for PEIA over the next five years. That same section directs the state to incrementally increase the employee contribution and employer share to an 80/20 ratio. After the fifth year, the bill specifies, PEIA shall adjust the premium rate to the Medicare rate to maintain the 80/20 ratio.
Summers was among the legislative leaders from both chambers who asked a series of questions about PEIA last week during an interim meeting of the Joint Committee on Government and Finance. On the receiving end was Jason Haught, PEIA's chief operating officer and acting director.
"Would you say that PEIA is structurally sound?" Summers asked Haught.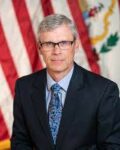 His response was, "I would say it is structurally sound, financially we're well-reserved and poised to address the challenges that comes up to it each year. Yes, we do need to all generally collaborate and work together to determine how best are we going to handle these inevitable healthcare costs that we see each year."
Senate Finance Chairman Eric Tarr, at the same meeting, wanted to know more about what "structurally sound" actually means.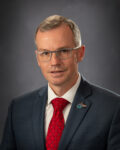 "How long are we structurally sound if we're not continually taking more and appropriating one-time funds?" asked Tarr, R-Putnam. Alluding to the governor's proposal to transfer millions more dollars to the PEIA reserve, Tarr asked, "if that's not there, are we still structurally sound, and for how long?"
Haught acknowledged, "The plan would have to be adjusted. If there is not additional revenue coming in from the appropriations the plan would have to be redesigned to make it be redesigned to make it continue to be structurally sound."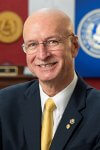 Senate President Craig Blair pressed even more. He asked for a list of direct funding transfers to the plan as well as significant benefit changes to the plan over the past 20 years.
"First of all, you talked about structurally sound earlier," said Blair, R-Berkeley. "I think that's the wrong terminology. Sustainability."
The Senate president concluded by saying the governor should only carry so much weight with PEIA's financial policies.
"I'm still having a hard time figuring something out. And that is, the governor wants this or the governor doesn't want that. Who cares. We've got a PEIA board over there that should be making these decisions," Blair said
"It bothers me because ultimately what the governor wants or what the governor doesn't want, governors come and go. The Legislature's here and we're the ones tasked with figuring out how to pay for it. Last time I checked, we still have the power of the purse. You can tell I'm getting to the end of my rope on this, and we need to have a long-term structural, sustainable way."