WASHINGTON, D.C. — Huntington Mayor Steve Williams says he wants the Biden administration to know just how bad the opioid crisis is in his city.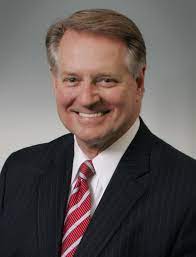 Williams was in Washington, D.C. for the annual U.S. Conference of Mayors where he told CNN on Friday morning that's one of the topics he wants to speak to President Joe Biden about.
"When we come to Washington, we're able to say directly to the president and others 'this is what we're seeing' and usually we get a really good welcome," Williams said on the program.
Williams said Huntington has seen a drastic spike in fentanyl use leading to hundreds of overdose deaths.
"Fentanyl is 100 times stronger than heroin. As a result of that, it's just killing people," he said.
The mayor said from 2019-2021, the city saw 379 overdose deaths with 349 of those as a result of fentanyl.
The nation's drug czar and former state health officer Dr. Rahul Gupta was on a panel with Williams on Thursday to talk about problems with China shipping fentanyl to the U.S.
Williams on CNN also touted the recently signed bipartisan infrastructure law that he said will help facilities in his city.
"One of them is being repurposed in coal country, a training and logistics program for solar power installation," he said.
The U.S. Conference of Mayors ran Tuesday through Friday and included mayors from cities with populations of 30,000 or more.