Story by David Beard, The Dominion Post
CHARLESTON, W.Va. — The House of Delegates approved a bill on Friday aimed at keeping sanctuary cities from popping up in West Virginia and sent it to the Senate.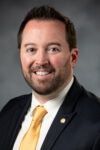 The original version of HB 2008 referred specifically to sanctuary cities. House Judiciary struck those references. The version the House passed forbids a state entity, local entity or law enforcement agency from adopting written or unwritten polices that prohibit enforcing federal immigration laws.
Adopting a law or policy in violation of this legislation subjects the state or local entity or law enforcement agency to withholding of state funds.
The bill allows the attorney general to defend any entity or agency subject to litigation because of good-faith compliance with the new code.
Most of those who spoke against it argued that West Virginia has no sanctuary cities so the bill isn't needed.
Delegate Shawn Fluharty, D-Ohio, said we're not getting a flood of illegal immigrants; rather, people are leaving. "If we could pave roads with bills that do nothing, like this one, there wouldn't be a pothole left."
Delegate Evan Hansen, D-Monongalia, took a different approach, arguing for local control.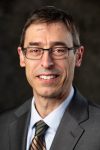 "Let's have a little bit of trust in our law enforcement agencies, let's have a little bit of trust in our counties and our cites to make decisions on their own behalf," he said. If they make bad decisions they'll be voted out of office."
Arguing for the bill, Delegate Todd Longanacre, R-Greenbrier, reversed Fluharty's argument, saying not having any sanctuary cities at the moment is a good reason to pass it.
"Good leadership is forward thinking," he said. Good leaders can recognize trends and see the winds blowing."
He cited news reports about sanctuary cities suffering the consequences of their policies, such as New York City where 26,000 of its 38,000 illegal immigrants are staying in hotels at taxpayer expense, services to them are costing the city nearly $2 billion and its mayor has said there's no room for migrants being bused there. And Chicago's mayor is seeking $54 million from the Illinois Legislature for emergency services for migrants.
"If we do not get a handle on this now it's going to eat our lunch," Longanacre said.
The vote was 87-6, with all the nay votes from Democrats, including Hansen and Mon County Delegates Danielle Walker and John Williams. Five Democrats voted for it, including Fluharty and Marion County Delegate Joey Garcia.
Other bill action
HB 2004 is a reaction to the three major credit card companies – Visa, MasterCard and American Express – categorizing gun shop sales.
The bill forbids a financial institution from disclosing financial records and a state or local government entity from compelling disclosure of financial records "in a manner that singles out or discriminates against any person based on activity protected by the Second Amendment."
It forbids the institution from using a firearms code to decline a lawful card transaction, declining to do business with a customer or merchant, or charging a higher transaction fee.
It contains exceptions for court subpoenas and for written authorizations for disclosure by customers. It allows the state treasurer to disqualify an institution from competitive bids for violating the code.
The vote was 95-0 and it goes to the Senate.
SB 83 allows a "tactical medical professional" trained and certified in tactical combat casualty care and tactical emergency medical support to carry a gun while on duty with a law enforcement team. The Senate concurred with House amendments to the bill on Thursday and the House received that message on Friday. It heads to the governor.
Across the Capitol, the Senate unanimously passed SB 457. It strikes a section of code allowing the Alcohol Beverage Control Commission from prohibit gambling on the premises of private clubs. The bill goes to the House.
Friday was Homeschool Day at the Legislature and Senate Education Chair Amy Grady, R-Mason and a school teacher, said she was honored by the homeschoolers to be asked to present the resolution marking the day, SR 23, on the Senate floor.
Grady said there's a common perception that homeschoolers and public school families can't be on the same page. "That's entirely not true. What's true is that we really all just want the same thing. We wants what's best for our children. … God bless America and God bless our great state for giving these options."
She cited a author who said, "Homeschool allows you the freedom to step off the highway of learning and take a more scenic route along a dirt road. … We should all commend the parents who take on that challenge and responsibility of teaching their children at home."