CHARLESTON, W.Va. — After moving the bill to the bottom of their agenda Wednesday afternoon, State Senators came around to a pay raise bill for state lawmakers. Senators voted 26-7 in favor of SB 740, with one absent.
The 7-member Citizens Legislative Compensation Commission recommended state lawmakers receive a raise of $10,000 following a January meeting. The commission, which meets every four years as spelled out in state code, had passed a resolution recommending lawmakers annual pay be increased to equal the per capita income in West Virginia. Commission Chairman Mike Hall, a former state lawmaker, told MetroNews that's about $30,000.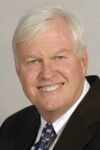 "In a collaboration by others and the legislature, the legislature expressed an interest in tying their income to some sort of standard," Hall said at the time. "So the one standard they liked was per capita income which is a little over $30,000 this year."
Right now, lawmakers make $20,000. A raise wouldn't kick in until the next legislature in 2025.
"The members basic compensation shall be adjusted annually up or down to be equal to the per capita income in West Virginia," said Senate Finance Chairman Eric Tarr, R-Putnam, said during Wednesday afternoon's floor session,
The per capita income would be determined by the US Census Bureau, reported on June 30 of the prior year. It would be rounded down to the nearest $1,000.
Senator Bob Plymale, D-Wayne, has seen similar legislation before that he has both supported and voted no on. Plymale supported a bill years ago to put in a raise from $6,500 to $15,000. However, he also voted no on a raise up to $20,000 in 2009, stating it had no basis and it wasn't tied to anything. This bill he is for, liking the tie-in of the per capita rate.
"It ties it to what people make in West Virginia, Plymale said. "There is a cause and effect, it can go up and it can go down."
Members of the Legislature would also receive additional compensation for each individual day they are present for business in the Senate or House. $150-$200 would be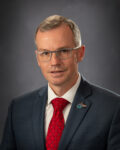 given per day for each day they are called to orders of business. In periods of an extended session, members would be entitled to such compensation.
Additionally, each member of the Legislature would gain a sum for their commute. The per diem amount for non-commuting members is $175. For commuting members, it is $75.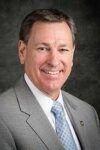 Lawmakers haven't approved a pay raise since 2009.
The bill now heads to the House.