Senators accepted some changes that delegates made to a broad-ranging bill affecting insurance for public employees, and then they moved ahead with final passage of the bill.
So the controversial bill now goes to the governor, who has publicly indicated he supports the legislation.
Senate Bill 268, the insurance bill, passed the Senate in a 26-6 final vote.
Senators also concurred with some minor, technical changes to a $2,300 pay raise bill for educators and State Police and voted for that bill's final passage. Those employment categories need their own bill because pay scales are in state code. Other state employees are meant to get raises more broadly through the budgeting process.
Supporters of the bill affecting the Public Employees Insurance Agency have said the financial moves are necessary to keep the Public Employees Insurance Agency solvent, but others have contended the changes including premium increases are too steep and sudden.
Officials sounded alarm prior to the session after Wheeling Hospital announced it would move away from taking PEIA because of low reimbursement rates. The strong worry is that other medical providers would follow. The bill increases the reimbursement rate for providers to 100 percent of what Medicare pays, easing that issue for now.
"It's either do this or not have hospitals and medical clinics taking PEIA insurance," Senator Rollan Roberts, R-Raleigh, said on "Radio Roundtable" on WJLS AM.
On costs to employees, one of the bill's main thrusts is to return a cost-sharing ratio to 80-20 between the government and employees, a snap back that labor organizations contend will result in sticker shock. That premium increase, leaders said, could be as much as 26 percent.
Another scrutinized aspect of the bill would eliminate an opt-in for spouses and institute a buy-in instead. That's an estimated $147 a month.
State leaders said the additional costs could be offset by a $2,300 across-the-board pay increase along with broad tax cuts.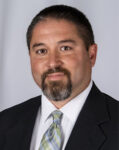 "I wish they would have slowed down, brought the stakeholders into the room — all the stakeholders; I mean it seemed like they brought stakeholders in from the provider side, but to my knowledge no plan participants, none of the 230,000 were represented in discussions about what this bill is going to do," said West Virginia AFL-CIO President Josh Sword.
"It would have been nice if we'd have had that. I think we could have reached a compromise."
There were a few changes to the bill in the House of Delegates, and that's what senators agreed to accept today.
With one, people with PEIA have been allowed to receive medical care from out-of-state providers, subject to an 80-20 cost split. An earlier version of the PEIA bill would have changed that cost-sharing ratio to 70-30. Delegates said many communities have their main medical providers across the border and they agreed to keep the 80-20 for over-the-border care.
Another House change dealt with long-time state employees who have left government work but who are not yet old enough to qualify for the program for retirees. The original bill would have zeroed them out, but delegates approved an amendment allowing them to still opt in. Senators accepted that change.
Third, delegates added a provision on capping insulin costs for people covered under PEIA.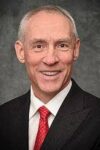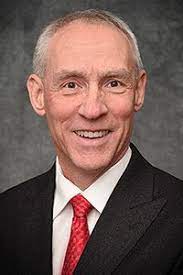 Delegate Matthew Rohrbach, the deputy speaker, said the major changes to PEIA are necessary to shore up the program.
"We simply have to make some changes in order to get a benefit plan that we're all proud for our state employees to have," said Rohrbach, R-Cabell, speaking on MetroNews' "Talkline."