Workers who have state insurance can have some say-so this week about three options that will all hit their pocketbooks.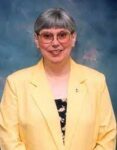 "They're pretty huge increases for folks, and that comes after years of no increases," said Elaine Harris, whose work for the Communications Workers of America includes representation of troopers and corrections workers.
The Public Employees Insurance Agency is having public hearings around the state on whether to move ahead with premium increases of about 24 percent or whether to instead pick a different option that would increase premiums a little less but make up the difference through increased deductibles, out-of-pocket costs and prescription costs.
The main reason for the change is that a broad plan passed by the Legislature mandates a return to an 80-20 cost share between government employers and public employees. That ratio had gotten out of whack in recent years because of a reserve that state officials originally set up to hold premiums flat.
Public hearings about how to structure the increases will be Monday in Charleston, Tuesday in Huntington and Morgantown and then Wednesday in Martinsburg. And then this coming Thursday, the finance board is scheduled to meet again to decide which plan to use.
Harris hopes people are able to participate on relatively short notice.
"A concern I have is, we have folks — our members work in corrections; they're also troopers out and about, working very structured work schedules — and how they can offer their input," Harris said.
Major changes, effective July 1, 2023, include:
Imposition of the spouse surcharge for active employee policyholders from state agencies, colleges, universities, and county boards of education whose spouses are offered employer-sponsored insurance coverage but who choose to get coverage through a plan offered by PEIA. This change does not affect non-state agencies, retirees, spouses who are employed by PEIA-participating agencies, or spouses whose coverage is through Medicare, Medicaid, or TRICARE.
Increasing health premiums to get the plan back to an 80/20 employer/employee premium split for state agencies, colleges, universities, and county boards of education by July 1, 2023.
Increasing reimbursement to providers to a minimum of 110% of Medicare's reimbursement.
The big issue at the public hearings will be three options to spread out the additional costs for people who are insured.
The first narrows any changes to premium increases only. For the fund for state employees, that would mean 24.2% premium increases for employees, varying across the program's different plans. For workers at local entities that opt into PEIA, the option would mean a 15.6% premium increase. Retirees would not absorb any increase.
The second two options are described as blended approaches, raising premiums while also raising deductible and out-of-pocket costs.
The blended options also vary depending on what specific insurance plan each person has opted to take.
So, the first blended option anticipates raising premiums by 19.2% and non-state funds by 12.5%. Benefit changes would mean increasing medical deductibles and medical out-of-pocket expenses by about 25%. This would also dramatically raise prescription costs.
The second blended option includes a 14.6% increase for state employees. Medical deductibles and out-of-pocket expenses would increase about 50%. Again, prescription drug costs go way up.
For workers in non-state plans that opt into PEIA, the second blended approach would mean a 9.7% premium increase along with medical deductible and out-of-pocket increases of about 35%. And again, prescription drug costs would go way up.
Local governments that opt into PEIA are aware that their workers, too, are in line to pay more under the three proposals.
"We have encouraged our members to attend the public hearings and speak on which plan is best for their county and employees," said Melanie Pagliaro, executive director of the County Commissioners Association of West Virginia.
She said county budgets have been under a deadline for submission to the State Auditor's Office by March 28, Tuesday, and some counties have already submitted theirs. If changes are necessary because of this week's PEIA actions, counties would need to submit budget revisions after July 1.
Of the insurance plan alternatives, workers in relatively good health might get a financial break through the second two options that hold premium costs down. But those with bouts of illness could get hit harder.
"We in our younger days may not have had the need to utilize our healthcare benefits," Harris said, "but later you do. As far as the pharmaceutical piece of it, most people are on some type of medication. In a perfect world, if you just had to pay premiums that would be one thing and you didn't have the out-of-pocket, but I see there's a combination of both.
"As I saw the options, it's basically if you're going for a lower percentage of premium increase it's just shifting the cost over for out-of-pocket deductibles. I guess the best way to say it, it's just shifting one area to another. I'm anxious to hear what people have to say about that, the people directly impacted."
The first hearing is 6 p.m. Monday at the Culture Center in Charleston. There are two hearings on Tuesday: 6 p.m. at the Hampton Inn at Granville Square in Morgantown and also 6 p.m. at Mountain Health Arena in Huntington. And the final public hearing is 6 p.m. Wednesday at the Holiday Inn in Martinsburg.
Following the public hearings, the PEIA Finance Board will meet again to settle on one approach.
"It will be the reality: how does that affect me, how does that affect my family?" Harris said.