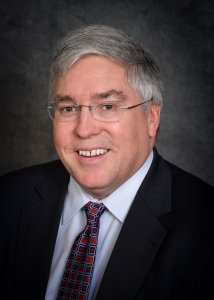 MORGANTOWN – A federal judge's decision temporarily blocking a federal rule regulating streams and wetlands across the country is being applauded by West Virginia Attorney General Patrick Morrisey.
The U.S. Environmental Protection Agency and U.S. Army Corps of Engineers finalized the regulations in December 2022 intended to protect thousands of small streams, wetlands and other waterways. Opponents, such as Morrisey, have argued the rules are an example of federal overreach.
"The federal government has no business doing that in West Virginia and a lot of people didn't even know they were part of waterways of the United States," Morrisey said on WAJR's Talk of the Town.
Listen to "Talk of the Town | April 13, 2023" on Spreaker.
A coalition of 24 states, including West Virginia, filed a lawsuit in an effort to combat the regulations they contend place burdens on land owners.
"They impact contractors, home builders, realtors or people who care about economic activity and development of the land," said Morrisey.
The U.S. House of Representatives and the U.S. Senate approved a resolution through the Congressional Review Act that would have overturned the rule. However, last week, President Biden vetoed the resolution.
U.S. Shelly Moore Capito, ranking member of the Senate Environment and Public Works Committee, introduced the resolution that received bipartisan support, including the vote of Senator Joe Manchin.