CHARLESTON, W.Va. — A Kanawha County man accused of murdering his parents in 2020 is set to go on trial later this summer, pending the results of a final psychological exam.
Takanao Kambara, 28, was previously indicted in connection with the Dec. 31, 2020 beating deaths of Tsukasa and Claudette Kambara. He was found competent to stand trial in Aug. 2022 after multiple evaluations.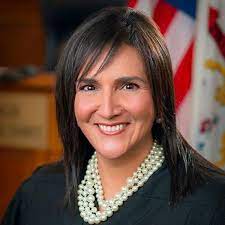 Kambara appeared before Kanawha County Circuit Judge Joanna Tabit during a virtual hearing Tuesday where a trial date was set for Aug. 7 with a pre-trial hearing on July 28 at 10 a.m.
There still needs to be a final decision on criminal responsibility. Judge Tabit said in April doctors expressed an opinion that Kambara was not criminally responsible for the murders. That opinion is currently being reviewed by the state's evaluator.
Kambara's attorney Ronni Sheets told Tabit those results could impact if they decide to move to trial.
"Our hope is that if the state's evaluator says the same, this will result in a plea in front of this court and not have to use the citizens of Kanawha County's time to have a jury trial if there's no contested issue regarding criminal responsibility," Sheets said.
The doctor indicated Kambara has a mental illness, specifically schizophrenia, Tabit said.
"As it would be the state's burden at trial to establish criminal responsibility, the state sought the opinion of Dr. David Clayman for further evaluation in light of the fact that Dr. Clayman had previously evaluated Mr. Kambara," the judge said.
Kanawha County Assistant Prosecutor Jennifer Crane told Tabit the state is still waiting on those results.
"We do not have his opinion as of yet," Crane said. "He indicated to us that he needed some additional time in order to complete his evaluation which would include also some time to review some updated Sharpe records."
Kambara is a patient at Sharpe Hospital in Weston.
Kambara's parents were found in bed at their home near Kanawha State Forest in the Loudendale community in Kanawha County. Authorities said they died of lacerations.