MATEWAN, W.Va. — State Police Superintendent Col. Jack Chambers confirmed Monday that Sgt. Cory Maynard and other troopers were "ambushed" while responding to a shooting call Friday in Mingo County.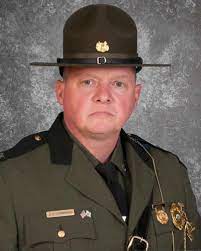 "They were ambushed. Sgt. Maynard was hit and wounded. Another trooper that was with him did return fire, but did not hit the suspect," Chambers said on Monday's MetroNews "Talkline."
Maynard, 37, was taken to Logan Regional Medical Center where he later died from his injuries.
Chambers said a shots fired call came in around 2:45 p.m. Friday at a home in the Beech Creek area of Matewan. Maynard, along with Troopers C.K. Johnson and J.P. Ziegler, responded to the area after Benjamin Baldwin, 39, of Matewan, was shot with a rifle. Baldwin was taken to Charleston Area Medical Center to be treated for injuries. No word on what lead to the shooting.
The suspect, Timothy Kennedy, 29, of Beech Creek, fled on foot. Chambers said State Police and other law enforcement agencies launched a nearly seven-hour manhunt and eventually captured Kennedy around 11 p.m. Friday.
Chambers confirmed Kennedy allegedly stole a vehicle before he was arrested.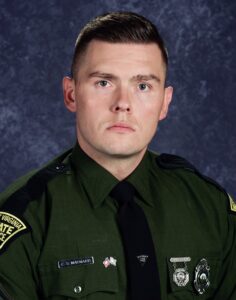 "Late that evening, the same date, the suspect stole a vehicle in the Beech Creek area, the same area as where the shooting happened," he said.
Kennedy was taken to the Southwestern Regional Jail where he's being held without bond. He's been charged with first degree murder in connection with Maynard's death.
Chambers said more charges involving Baldwin and the stolen vehicle will be filed at a later date.
"Pending charges are coming in the initial shooting of Baldwin. I understand that he's still in intensive care," he said.
State Police said Baldwin was listed in serious but stable condition.
Maynard's death marks the third fatal police shooting in West Virginia in the last two-and-a-half years. It was almost one year to the day that Nicholas County sheriff's deputy Tom Baker died in a shootout in the Birch River area on June 3, 2022. Charleston Police Officer Cassie Johnson was shot and killed while responding to a traffic complaint in Dec. 2020.
According to data provided by Chambers, there were 247 officer-related deaths in 2022 and 48 deaths so far this year nationwide.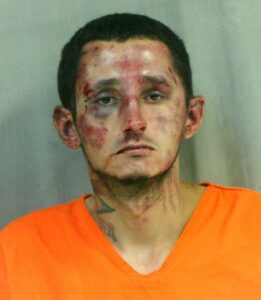 Chambers said Maynard had his whole career ahead of him and was a well-rounded trooper.
"He looked good in uniform. He had done a good job, a good investigator, good with the public, was involved in the community and was well-known in whatever area he was in," he said.
Maynard grew up just a few miles from Williamson in Belfry, Ky. He started his state police career in Martinsburg in 2007 before making his way back to Mingo County. He was known in the Williamson area as being a positive role model to children. In 2015, Maynard was honored by State Police for saving a man's life in the Eastern Panhandle.
Maynard leaves behind a wife and two children, ages 13 and 9.
A memorial service will take place Wednesday in the Mingo Central High School gymnasium. Visitation is scheduled from noon until 3 p.m. with the service set to begin at 3 p.m.
A Go Fund Me page has been set up to help Maynard's family pay for funeral expenses. Nearly $40,000 dollars had been raised as of late Monday morning.