A company called Clean-Seas has announced a West Virginia manufacturing facility to convert plastic feedstock to clean fuels products, including hydrogen.
The company announced a memorandum of understanding with the State of West Virginia earlier this week, describing more than $12 million in state incentives.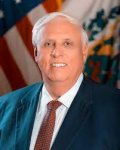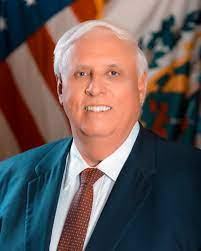 Gov. Jim Justice, in a briefing today, said the facility will be in Quincy, in eastern Kanawha County. The full project is $50 million and will employ 40 workers, the governor said.
Once construction has been completed and the facility is up and running, the company plans to begin processing plastic for conversion to clean energy at a rate of 100 tons per day, starting in 2024, scaling to 500 tons per day over time .
"West Virginia is proud to become Clean-Seas' first US facility, and the mid-Atlantic hub of its Plastic Conversion Network," Justice announced in the press release distributed by the company.
"This project demonstrates West Virginia's commitment to innovation and technologies that are financially sound and support a clean economy."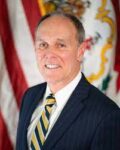 The agreement was spearheaded by Mitch Carmichael, secretary of the West Virginia Department of Economic Development, and includes $1.75 million in forgiveable loans, with the balance of support in tax and employment incentives.
"They did a nationwide search for the best place in America to locate this facility," Carmichael said during today's briefing with the governor.
"This is once again, a continuation of the success that your administration has had with economic development announcements."
Dan Bates, the chief executive of parent company Clean Vision, spoke during the governor's livestreamed briefing today.
"West Virginia has always been a globally recognized leader in energy," said Bates stated. "We're excited to help West Virginia lead in clean energy for the next century.
He said the project represents "innovative solutions geared toward making a lasting and sustainable impact on the environment while simultaneously contributing to West Virginia's economic growth and development."