About half of West Virginia University's academic programs are up for review as a financial crunch has pushed the school to size up what it can and can't afford.
During a Campus Conversation this week, officials said 47 percent of academic programs have been identified for review. About the same number, 48 percent, of academic units are up for review.
The university is organized by units that may include a portfolio of academic programs. So university officials are assessing academic offerings at both levels.
Personnel representing the academic areas have been sent notification that they are under review, university officials said today.
The designation doesn't mean the academic programs are likely to be shut down. But it means they'll be examined for potential shutdown, retention or scaling back.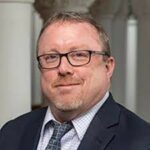 "Those outcomes include anything and all," said Associate Provost Mark Gavin.
"One is, continue as-is without any specific action. At the other end of the continuum is discontinue. In between was continue with specific action. This could mean things like continue on, but establish and work with the university enrollment and the provost's office to drive enrollment numbers, for example.
"We could also have an outcome that leads to a cooperative or collaborative program where we see opportunities within a unit or across units to merge a couple of programs that might create an exciting opportunity that might be a little more responsive to student interest and market demands."
The final possibility, Gavin said, is to continue with a reduced level of activity.
"And this could be where we see things like personnel reductions in light of changes in enrollment and student credit hour production, for example."
University officials described the process as an "accelerated approach due to the challenging financial environment that we are now facing."
WVU has been working to resolve a multi-million dollar financial crunch. Last month, the board of governors approved a budget for the coming year that raises tuition by 3 percent, trims expenses by about $10 million — mostly through reduced staffing — and bridges a remaining gap through use of financial reserves.
Over the next few months, WVU officials will be assessing staffing and programs, moving toward cutting back.
The assessment has paid particular attention to enrollment size and enrollment trends.
The Campus Conversation on Monday was meant to be a forum to outline and explain the process for scaling back academic programs.
"Just because a program is under review does not mean that it will be discontinued. The majority will not be, and students and their success are our top priority. Programs that are discontinued will be taught out, offering students a path to completion within their intended major," Gavin said.
"But students in discontinued programs will also have the option to explore one of our many other academic offerings. In short, we will work with the effective students to help them find their best path moving forward."
He acknowledged concerns about faculty losing their jobs, too.
"While this may seem like a large number of faculty that are in units and associated programs that are identified for further review, the truth is that the majority will continue in their positions," Gavin said.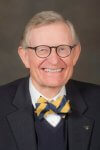 University President Gordon Gee described the difficulty of what the university is going through. He said it's hard for everyone.
"Let me just say, unless any of you haven't determined this — this is a difficult process," Gee said at the Campus Conversation. "This involves people's lives. It involves the notion that we are engaged in making some very difficult decisions, and people will be affected by those. To say it's not difficult is not the right statement; it is very difficult."
By Sept. 15, Gee said, the university hopes to make many of its biggest decisions.
"As I have often said, we want to squeeze fear out of the room." he said. "We want to get on about our business of creating and running a great university."
Gee went on to say that although the university has identified roughly half of its academic programs to be under formal review, the reality is that the entire university is being reviewed.
"So nothing is exempt," he said. "And in fact, we have every belief that we will continue to find opportunities for resource reductions or resource reallocations."