West Virginia University's Board of Governors will consider tuition increases and budget cuts when it meets Friday morning.
The university has been working to resolve a multi-million dollar financial crunch, and this week's steps are big aspects of that puzzle.
The tuition increases and broader budget were discussed Thursday afternoon by the Joint Finance and Facilities and Revitalization/Academic Affairs and Accreditation Committee, which voted to recommend the financial steps.
The full Board of Governors meeting will be at 9 a.m. Friday. WVU has estimated a $45 million budget deficit for fiscal 2024, and has been discussing options.
"As we talked about inflation and continued dropping enrollment, there's several levers: Do we reduce expenses? Do we just increase tuition? How do we go moving forward?" said Rob Alsop, WVU's vice president for strategic initiatives.
"We thought given the way prices of goods and services has increased and we did not increase tuition during covid that it was reasonable to do around a 3 percent increase."
So, the tuition increases are a little less than 3 percent.
The increases would take effect for this coming fall.
They're a $132 increase for undergraduate state residents, who would pay $4,824 next fiscal year. Or they're $396 increases for undergraduate out-of-state students, bumping up to $13,680.
State residents in graduate school would take a $153 increase to $5,454. Out-of-state students in graduate school would pay $405 more, going to $14,130.
"We tried to keep that tuition proposal at — I know some people might disagree — a moderate amount as opposed to more, and instead figure out where we can be more efficient on the expense side of the university," Alsop said.
The university's proposed budget includes about $10 million less an expenses than the prior year.
Most of that, a little more than $7 million, comes from a reduction in salaries and wages.
University leaders said next year's budget anticipates 130 fewer staffing positions.
"You'll see between '24 and '23, our personnel costs are going down. It's not just that we've slowed the rate of increase," Alsop said.
"So, we have to do our share to make sure we're not just passing along costs to students when we could be more efficient."
WVU already implemented first a hiring slowdown and then a hiring freeze for the current year, also urging employees to be diligent with their spending. The university also limited and delayed capital projects.
WVU leaders are also proposing the use of about $29 million in reserves to move through the rocky financial situation. That's up from a prior estimate of needing to use $19 million in reserves.
The use of those reserves just buys the university time to continue the work of getting expenses to align with revenue in future budgets.
"The university is proposing a budget that, overall, reduces expenses and relies on the use of one-time funds from the foundation for fiscal 2024," said Paula Congelio, the chief financial officer at WVU.
"We know the use of one-time monies for fiscal year '24 will have to turn into further reductions and expenses for fiscal year '25."
Over the next few months, WVU officials will be assessing staffing and programs, moving toward cutting back.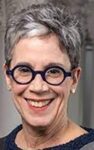 Provost Maryanne Reed described a timeline of sharing programs of concern and data with the campus the week of July 10, making preliminary recommendations for program reduction or discontinuation on August 11, appeals hearings from late August to early September, and a board of governors vote on final recommendations on Sept. 15.
"First, we have gathered and are currently analyzing a wide variety of data that indicate changes in students demand over time, and how that has affected the financial sustainability of a particular program or unit," Reed said.
One move already under consideration is to merge the Reed College of Media — named for journalism school founder Perley Isaac Reed, not for the provost — with the College of Creative Arts.
"We announced the merger last week, and tomorrow in the full board meeting I will ask the board to endorse the merger," Reed said.
Alsop presented some non-academic moves meant to ease the budget strain.
"Over the past several weeks, we've been asked, reasonably so, whether the non-academic side of the house would be reviewing its operations for cost savings and efficiencies as we go through academic transformation," Alsop said. "And the answer is yes, we will absolutely be doing that.
"But it's also important to know, contextually, that we've been working through efficiencies on the non-academic, administrative side of the house for a number of years."