CHARLESTON, W.Va. — Charleston pastor Rev. Matthew Watts says he's looking forward to working with new state Superintendent of Schools Michele Blatt to continue addressing issues of school discipline in West Virginia.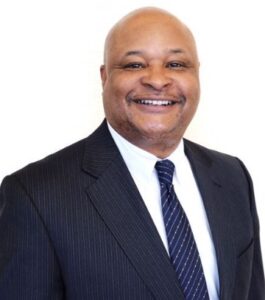 "I think we can pick up the ball and we can run and this time next year we'll have some very good news to share," Watts, the pastor at Grace Bible Church, told members of the state Board of Education last week.
Watts, who also serves as the leader of the Hope Community Development Corporation, said he and former state Schools Superintendent David Roach "didn't see eye-to-eye" on certain things and that significant steps need to be taken in order to prevent more students from being punished for bad behavior.
In May, Watts urged Gov. Jim Justice to call lawmakers in for a special session to address data that showed the number of in-school and out-of-school suspensions among K-12 students in 2022.
The data showed more than 28,000 students were suspended last year and that most of those students were either Black, disabled, homeless, in foster care or came from low socio-economic families. The average student that was suspended in 2022 lost about six days of classroom instruction.
Watts at the time called school discipline the "most significant unaddressed issue in the state of West Virginia and nationally."
One state initiative called Communities in Schools (CIS) aims to forge community partnerships and bring resources into schools to help remove barriers to student learning. The goal is to keep all students in school so they can graduate.
Watts said while there is progress to include the West Side in those efforts, he said there needs to be funding and resources available for families in marginalized communities.
"We appreciate them adding the Communities in Schools on the West Side of Charleston and the commitment to West Side schools, but we don't think that alone is going to help us address the challenges," he said.
As a pastor in a predominately Black community, Watts said he knows the struggle parents face on a daily basis and that education starts in the home. He said the state needs to work on stabilizing and strengthening families.
"We have a motivated, organized and united community. We just don't understand why people won't help us. We don't get it," he said.
State BOE President Paul Hardesty previously called the discipline issue "a crisis""
"We have a problem of epic proportions. It's no wonder we're in a position we are on proficiency," Hardesty told board members in May.
School assessment results released last week showed slight improvement overall English language arts, math and science.