CHARLESTON, W.Va. — State School Superintendent Steve Paine met with county school superintendents after school worker groups called for a work stoppage to continue Monday.
Paine released a statement Saturday evening:
"Today I met with all county superintendents regarding the planned work stoppage for next week. Many asked whether the state was planning to pursue legal action in this matter. A decision will be made on Monday (2/26) if an agenda item will be added to the State Board of Education meeting scheduled for Tuesday (2/27) to discuss legal action. If an item is added and the agenda is amended, the public will be notified on Monday (2/26)."
In statements released Saturday afternoon, both the Berkeley County and Jefferson County school systems changed their minds and said schools would be closed Monday as school workers take part in day three of a work stoppage.
Both counties said they were surprised by the Friday late afternoon announcement from the West Virginia Education Association, West Virginia American Federation of Teachers and the West Virginia School Service Personnel at the state capitol that the work stoppage would continue for a third day.
"Early Friday, Berkeley County Schools announced that our schools would open on Monday, February 26. This decision was made following conversation and with agreement of local representatives of employee associations. Friday, February 23, at 4:30 pm, state union leaders announced the work stoppage would continue through Monday, February 26. This announcement came as a surprise to many," Saturday's announcement from Berkeley County said. "After gathering information from various sources locally and statewide, Berkeley County Schools will remain closed on Monday due to the statewide work stoppage. The status of Tuesday is unknown at this time. An update will be provided as quickly as it is known."
Jefferson County announced Saturday that it will closed Monday and Tuesday after the conference call with Paine.
"The West Virginia State Board of Education meets Tuesday night regarding the possibility of a statewide legal action," the Jefferson County announcement said. "We will make an announcement regarding Wednesday after reviewing any relevant legal update from the state. Certainly should any agreement take place prior to these closures that affect our ability to hold school we will reassess and notify the public immediately. We thank the public and our staff for their conscientiousness in respecting the diversity of opinions present during such a complex debate."
Several other counties announced closings for Monday on Saturday with the list expected to grow.
All 55 counties closed schools Thursday and Friday, treating them like snow days that will be added to the end of the school year so workers will get paid. WVEA President Dale Lee hopes that's the case again on Monday.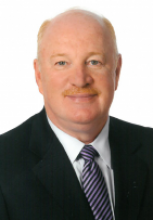 "Based on the number of boards (county board of education) and superintendents that have signed petitions saying how much they support teachers, I would hope that they would have the same type of situation for Monday," Lee said at the news conference.
Harrison County School Superintendent Mark Manchin almost immediately announced that Harrison County schools would be closed Monday.
Gov. Jim Justice called for the work stoppage to end in interviews he did Friday with reporters.
"Our teachers need to go back to the classroom, period. Our kids need to be able to be in school. We need to quit disrupting our families."
Meanwhile, teachers have promised a return to the state capitol Monday. A number of them chanted, "we'll be back" when the the state Senate ended its floor session Friday evening.
When asked if he believes legislators have heard them, Lee said if they have they aren't acting like it.
"If they're hearing us—why are we not seeing some action taken?"
The legislature passed a three-year four percent pay raise for teachers this week and it was signed into law by the governor Wednesday. The House of Delegates has also passed bills to fund the PEIA freeze with $29 million from the Rainy Day Fund and for the next 10 years take 20 percent of any state budget surplus to help offset increases in PEIA costs for workers. The Senate has yet to deal with the legislation.
WV-AFT President Campbell said Friday what has happened thus far is lacking.
"We want to see a commitment from this legislature to address these issues and what that commitment is will determine how we proceed," Campbell said.