CHARLESTON, W.Va. — Resolving the standoff between West Virginia's judicial and legislative branches is anything but clear.
"Let's be honest, we're in uncharted territory here," Senate Judiciary Chairman Charles Trump, R-Morgan, told his fellow senators this week.
HOPPY KERCHEVAL: West Virginia's M.C. Escher Supreme Court impeachment process
Here's a quick guide to where matters are and where this might go:
Where do we stand?
It's a mixed bag.
Justice Menis Ketchum announced his retirement from the Supreme Court the day before impeachment proceedings in the House of Delegates were supposed to begin. He has pleaded guilty to a federal wire fraud count for using a state vehicle and gas card for private travel. Ketchum wasn't impeached because he'd already resigned.
Justice Beth Walker has already gone through a two-day impeachment trial on one count. The Legislature acquitted her, 32-1, but also unanimously voted to censure her. That's an official expression of disapproval.
Justice Robin Davis announced her retirement the day after the House voted to impeach her on four articles. The Senate then voted down a motion that would have stopped her impeachment trial. She's now fighting the impeachment process in federal court.
Justice Allen Loughry was suspended from the court last summer. Last week, a federal jury found Loughry guilty of 11 counts having to do with his use of state vehicles, taking home an antique desk, intimidating a witness and lying to a federal investigator. But he hasn't been removed.
Chief Justice Margaret Workman remains in that position and successfully fought her three impeachment articles in court.
So, of the five justices who were serving on the West Virginia's Supreme Court just last spring, two have resigned, one is suspended and convicted, and two more continue to serve.
Why are the impeachment trials on hold?
The remaining impeachment trials are on hold after Workman was granted a writ of prohibition by an acting version of the Supreme Court.
She had been accused of circumventing state law to allow the overpayment of senior status judges. She was also accused of failing to hold her fellow justices accountable on a variety of issues.
The justice had argued the grounds for impeachment crossed over into the judiciary system's own constitutional authority. She also contended the Legislature hadn't precisely followed its own procedures.
Workman recused herself from hearing her own case, as did the rest of the Supreme Court. Workman did set the wheels in motion by asking former Justice Tom McHugh to name a temporary chief justice for the case.
McHugh named Judge James Matish of Harrison County, and Matish named four more circuit judges.
The acting Supreme Court sided with Workman in a 65-page opinion released last week.
Workman's trial was supposed to start Monday, but nothing could go forward once the presiding judge required by the state Constitution, Paul Farrell, concluded he could not appear in violation of a court order.
Workman, as chief justice, had named Farrell to the case.
Senator Robert Karnes, R-Upshur, questioned on the Senate floor how it looks for Workman to have named the presiding officer while she also set in motion the acting court that wound up siding with her.
"Are we going to allow people to just deliver their own self interest in whatever way they want?" Karnes asked.
Has anything else happened?
Ripple effects.
Judges Jacob Reger and Duke Bloom wrote a separate opinion from the rest of the acting Supreme Court. They agreed with some parts and disagreed with others.
Reger and Bloom warned that the acting court had unnecessarily weighed in on procedures used by the House of Delegates. That would open up unintended consequences, the judges wrote.
"More importantly, the advisory opinion on the two issues has a lethal consequence — it has invalidated the impeachment trials of the two remaining judicial officers," Bloom and Reger wrote.
Sure enough, lawyers for retired Justice Davis filed a motion asking to be considered by the ruling that had halted Workman's trial.
By Monday afternoon, presiding Judge Farrell had continued Davis's impeachment trial indefinitely.
Davis has filed a federal lawsuit contending her constitutional rights have been impeded. A Monday filing in federal court reflected all that's been happening at the state level.
Lawyers for Davis acknowledged a preliminary injunction at the federal level isn't necessary right now.
"With no trial imminent, Justice Davis does not presently require the temporary injunctive relief from this Court to avoid the irreparable harm that would result from allowing any trial to proceed," her lawyers wrote.
Lawyers for Davis also used the Workman ruling as evidence of the likelihood of success in federal court.
"The Supreme Court of Appeals has now conclusively held that these actions are unconstitutional," Davis's lawyers wrote.
What about Justice Allen Loughry?
Loughry was found guilty Friday on 11 federal counts. U.S. District Judge John Copenhaver told Loughry he has 14 days to file a request to have his case heard again.
Unlike Davis, Loughry has not so far asked to join in having his impeachment trial blocked.
He also hasn't given any indication that he plans to resign from the Supreme Court.
Democrats in the House of Delegates issued a statement this week saying Loughry should have been the focus of impeachment all along.
"I am disappointed that Republican legislative leaders did not prioritize the impeachment of Justice Allen Loughry earlier this year during the legislative session and have now caused the entire impeachment process to be turned into chaos," stated House Minority Leader Tim Miley, D-Harrison.
What happens next?
The Senate majority indicated plans to file for reconsideration with the Supreme Court.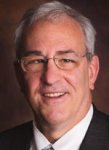 Senate Judiciary Chairman Trump, in a floor speech, told fellow senators that the ship has sailed on the constitutional issues decided by the acting Supreme Court.
"My opinion, as to those questions, that's it," Senator Trump says. "The Supreme Court is the highest authority that there is on those questions."
But the Senate could challenge the aspect of the acting court's ruling that dealt with procedural issues, Trump suggested.
Part of the acting court's ruling indicated the House of Delegates failed to include legal findings of facts. The House also passed the articles but not a resolution wrapping them together, the acting court found.
But the House of Delegates was not a party to Workman's petition.
"My opinion is we should ask the state Supreme Court to reconsider at least part of its decision, the part that relates to the adjudication of the propriety of the procedures in the House of Delegates. We were never the right party to make the defense," Senator Trump said.
What will the House of Delegates do?
Because the House was not an original party, a petition for reconsideration would need to be filed at first by the Senate. The House would then ask to intervene.
"The Constitution is clear on many fronts, but one of the places that it's crystal clear is that it empowers the Legislature, both the House and the Senate, to adopt their own rules of procedure," House Speaker Roger Hanshaw, R-Clay, said on MetroNews' "Talkline."
"We're empowered to make that decision, not the courts. We're empowered to make that decision by which we move forward on Articles of Impeachment and we've done that. It's not for the court to opine at all on the manner in which we did it."
The WV Speaker of the House, Roger Hanshaw, talks with @HoppyKercheval about the sitting state Supreme Court's disapproval of the Legislature's impeachment proceedings against the state Supreme Court. WATCH: https://t.co/wkudfIAoe1 pic.twitter.com/23CZkEtacJ

— MetroNews (@WVMetroNews) October 16, 2018
The House did not weigh in initially on Workman's petition to the Supreme Court, contending the Senate, as the court of impeachment, was the proper venue to work through any issues.
But the House managers did submit a response in the Senate to Justice Workman's motion there to have the case dismissed based on the grounds stated in her Supreme Court petition.
"We are shocked to find ourselves accused in the harshest terms as lawbreakers," the House managers wrote.
"We are accused of denying her due process, and using corrupt measures in an attempt to bring her to justice. We deny all this, wholeheartedly."
Isn't this a total mess?
Yes.
The headline in The Washington Post this week was, "West Virginia botches impeachment of chief justice. Faces constitutional crisis. Stay tuned."
"To this day, Republican leadership refuses to acknowledge that they made any mistakes at all in the impeachment process," stated Miley, the House minority leader. "The Legislature has wasted a lot of time and taxpayer dollars on these failed impeachment proceedings."
But some influential lawmakers are talking about the importance of getting through the current situation without losing any more public trust in government.
"One of the thing we want to be sure we don't create here is a circumstance in which West Virginians lose more confidence than they've already lost in their government," Hanshaw said.
The speaker suggested the country's founders anticipated similar situations when they established the balance of power among the branches of government in the first place.
"There are ways to get where we need to be," Hanshaw said. "It's important for everyone to realize we will get there, but we will get there in a way that respects the proper balance of power among all three branches of government."
Senator Trump told his fellow lawmakers that it's important to proceed cautiously and respectfully.
"History will judge us for how we react and what we do in this moment."