CHARLESTON, W.Va. — Gov. Jim Justice wants his pay raise bill to go through without strings attached.
Justice said lawmakers should run his proposed pay raise bill for teachers and other public employees by itself, rather than wrapping the promised raise into a bill with a spectrum of additional changes to how West Virginia schools are run.
"I just wish my bill would be considered and this omnibus bill would be out of the way," Justice said during a news conference today.
He did not say at first he would veto the bill that's under consideration in the state Senate.
"First of all, I don't think it will ever come through in the condition it's in."
But pressed later, he said, "I would. I can't do that," meaning that he couldn't accept it.
His comments were a day ahead of a high-profile, rare meeting of the state Senate serving as a single committee to consider the education bill.
The education bill has been contentious both because of the many items it includes and because of the process of its consideration.
"We don't need uncertainty today, and we don't need to create a food fight for next to nothing," Justice said.
Senate President Mitch Carmichael, standing alongside Senate Education Chairwoman Patricia Rucker, just a few minutes later said work on the education bill will continue.
"I heard him continually use the refrain 'Why.' What I would like to say 'Why' is our kids. Our kids and our children in this state, unfortunately perform — student achievement-wise at the lowest in the nation. We care about our kids," said Carmichael, R-Jackson.
"And it's important to reform the education system in our state. If we feel a moral imperative, as we should, to provide a world-class education to every student in West Virginia why would we not approach fundamental comprehensive education reform?"
Of the governor's veto threat, Carmichael said, "We just have to deal with that. In this state we have options for mistakenly-vetoed bills. We'll just approach it as we go through the process."
Senate President Carmichael on Governor's Education Bill remarks https://t.co/TfGSxuUcC4

— Brad McElhinny (@BradMcElhinny) January 29, 2019
Rucker said Justice campaigned on a goal of getting West Virginia out of last place.
"And what we're doing in the Senate is we're actually following through on what he promised. We're tired of being last," said Rucker, R-Jefferson.
"We want to move up, we want to increase student outcomes, we want to help every West Virginia student."
Back on Oct. 2, Justice promised the pay raises for teachers and other public employees. During a news conference in which he was backed by Republican legislators he did not describe that being dependent on any other issues.
Prior to the legislative session starting, he responded to reporters' questions about charter schools by saying he does not support that concept.
The bill currently under considerations combines the promised pay raises for school employees along with provisions for charter schools.
It also does much more.
The bill would also let teachers bank personal days for retirement credit. It would give counties greater latitude in paying some teachers more for in-demand expertise. It would require teachers to sign off annually on union dues. It would allow for Educational Savings Accounts.
It stipulates that if there's a work stoppage that closes schools, those involved would not be paid.
It's all tied together with a non-severability clause, saying that if any part of the bill is struck down then it would all be void.
Justice today said he is against the non-severability clause. ("That's absolutely terrible.") He is against "paycheck protection." And he opposes charter schools right now, saying public schools can't afford having resources taken away. ("I am absolutely against that.")
Teachers unions, which supported Justice's run for governor in 2016, have objected to all those issues being wound in one bill. They have said the issues should stand on their own.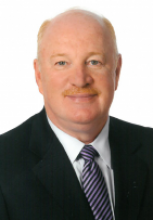 "We have people coming to the Capitol every day to watch the process," said Dale Lee, president of the West Virginia Education Association. "They're very in tune of what's going on at the Capitol. Right now we're asking them to stay alert, to stay tuned in to what's going on.
"At this point, it's watch the process and try to work the legislative process as it should."
Educators also have objected to how the bill has flowed through the Senate so far. Discussion began last Thursday and then the bill passed out of the Senate Education Committee after a 5-hour discussion late Friday.
Given the many aspects of the bill, critics said that was not enough time to digest its implications.
The bill was referenced to Senate Finance, where two Republicans have said they don't support it.
"I think the problem was they didn't have the votes to get it out of Finance," said Senate Minority Leader Roman Prezioso, D-Marion.
So instead of going to Finance, the bill will be considered by the full Senate, acting as a committee.
The Republican majority has said that will give everyone — even senators who are not on Education or Finance — the opportunity to hear testimony and discussion.
"Everyone wants to talk about skipping the Finance Committee. We're not skipping Finance Committee. The Finance Committee is in this room," said Senator Mike Maroney, R-Marshall.
"The Finance Committee is happening. Please, people. Get that out there."