At almost the same moment federal officials were urging a full return to schools in the fall, West Virginia Jim Justice said the state isn't ready and pushed back the start date to Sept. 8.
That came as West Virginia's numbers for positives compared to overall testing, reproductive rate and hospitalizations surged alarmingly.
Two counties — Monongalia and Kanawha — reported one-day records for positive tests.
"I can assure you that I am not going to move until I am absolutely as sure as I can possibly be that our kids are going to be safe," Justice said during a briefing today.
West Virginia schools were aiming to open in just a few weeks. The delay would also push back the start of fall sports.
"Do you really think we can be back in school in two or three weeks? Do you really think that would be the smart money? It's not," Justice said.
"We need to buy ourselves some time."
Later, state schools Superintendent Clayton Burch said West Virginia's 55 county schools superintendents would work on revised calendars for the year.
"Many of the counties are telling us 'We can do a 5-day model,'" Burch said, revising earlier guidance that West Virginia would likely need to open schools four days a week or fewer.
Justice's announcement came just minutes after a meeting of the White House Coronavirus Task Force, in which Vice President Mike Pence, Education Secretary Betsy Devos and others urged the full return to schools.
"It's absolutely essential that we get our kids back into classroom[s] for in-person learning," Pence said. "We're absolutely determined to work in partnership with our states to give the guidance for states and communities to be able to safely reopen our schools."
Pence suggested the White House would seek to tie some funding in the next recovery package to schools reopening.
"As we work with Congress on the next round of state support, we're going to be looking for ways to give states a strong incentive and encouragement to get kids back to school," Pence said.
Schools "must fully open and they must be fully operational," DeVos said.
"Ultimately, it's not a matter of if schools should reopen," she said, "it's simply a matter of how."
This came a day after President Trump made a public push for a full return to schools across the country this fall.
"We want to reopen the schools. We don't want people to make political statements or do it for political reasons. They think it's going to be good for them politically, so they keep schools closed. No way," the president said.
I disagree with @CDCgov on their very tough & expensive guidelines for opening schools. While they want them open, they are asking schools to do very impractical things. I will be meeting with them!!!

— Donald J. Trump (@realDonaldTrump) July 8, 2020
Justice, who often describes a close relationship with Trump, acknowledged the president's position when he made his own announcement today during a regular briefing.
'Our president is urging all of us to go back to school. Nobody wants us to go back to school more than I or more than our Superintendent Clayton Burch," Justice said. "We absolutely are tee-totally ready to go back to school today.
"But the other thing is just this simple. From my standpoint — I love our president and all the great things he's doing, and I hope he'll be reelected. But in this situation I've got to look out for the kids, the teachers, the personnel."
Justice cited several worrisome numbers.
The daily positive rate — the total positives divided among the total tests — rose to 5.08 percent.
Forty-eight daily hospitalizations was the highest number since early May. Cases in the intensive care unit or on respirators were also going up.
Monongalia reported a daily positive test record of 67 cases today, to 354. Kanawha reported 19 new daily cases, its highest one-day number since the start of the pandemic.
West Virginia's virus reproductive rate of 1.23 was in the country's top five. If Rt is above 1.0, the virus will spread quickly. When Rt is below 1.0, the virus will stop spreading.
"We have a very vulnerable state," said Clay Marsh, West Virginia's coronavirus response coordinator.
"What we have said to you and said to the governor is that we are going to follow key metrics, key mathematical statistics to give the governor the insight where we see this really start to build and go into that compounding effect in West Virginia. And we're seeing that now."
Leaders of West Virginia's education unions said Justice made the right decision to be cautious about the start of the school year.
"I don't think we're anywhere near ready with things on the uptick," said Fred Albert, president of the American Federation of Teachers-West Virginia.
Albert agreed that a delay is wise.
"This gives us more time to work through this. This is uncharted territory. It is so fluid. You just have to look at the numbers each day," Albert said.
The West Virginia Education Association also said a delay is prudent.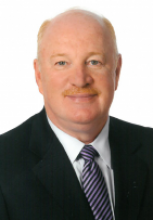 "We approve. We recommended pushing back the start date for kids. We need to step back, take a breath and all of us work together to ensure the safety of our educators and our students," said Dale Lee, president of the West Virginia Education Association.
"That early August date was approaching too fast and we still don't have things in place and have all the answers yet."
The WVEA sent written comments to the state Department of Education, promoting several precautions for the start of the new school year.
One was universal access for employees to personal protective equipment — not just masks, but also face shields and gowns.
Another was concern about the availability of substitutes, especially in counties that rely on retired educators to help fill in.
Lee expressed criticism of federal officials like DeVos for pushing a full return to school when numbers are trending alarmingly in so many states.
"To think that you start back full force right now is crazy. States and even counties absolutely know what's best for their students and to get a federal mandate is the wrong message at this point," he said.