West Virginia University President Gordon Gee announced a phased return to campus this fall, starting with freshmen and graduate students.
"The revised schedule will further reduce density, while preserving the on-campus experience for freshmen, graduate and professional students as much as possible," Gee stated in a memo to students, faculty and staff.
Most upper-level undergraduate students are expected to return to campus at a later, undetermined date.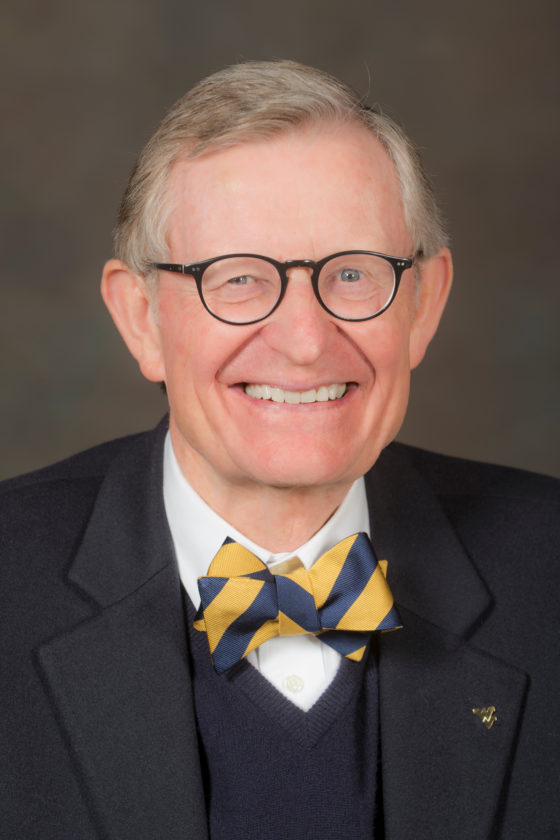 "As a result, the majority of upper-division undergraduate courses will be transitioned to online or hybrid delivery," Gee stated, noting that a final academic schedule will be available by August 5.
"Hands-on courses, such as laboratory classes, clinical and studio classes, may still be offered face-to-face, as determined by each academic program."
Gee said the change is because of concern among local and state public health officials, as well as university leadership, that a full return to campus in Morgantown would place both the campus and local communities at a greater risk for an increase in positive cases and transmission rates.
If that were to happen, Gee stated in a memo to the university, that would increase the likelihood of having to conduct the entire semester online.
The return to classes will begin a week later than originally anticipated, August 26, which is a Wednesday.
Movements into residence halls will also be delayed by a week, from Saturday, Aug. 15 to Saturday, Aug. 22.
Campuses in Beckley (WVU Tech) and Keyser (WVU Potomac State College) will return to campus as originally planned on Aug. 19.
"West Virginia University is committed to providing each of you with a safe environment to teach and to learn," Gee stated. "This is an interim measure to allow us to do that. We are hopeful that we can return more students to in-person instruction as the semester continues."
But he said there is no way to prevent some spread of the novel coronavirus.  "Therefore, we will base all future decisions on what is best for the health and safety of our community."
WVU in June announced some aspects of a return to campus, including testing, social distancing and cleaning guidelines.
WVU plans two Return to Campus Conversations at 10 a.m. and 6:30 p.m. July 30. University leadership will share information on academics, housing and operations.
"As much as I want everyone back on campus, I know this is the right decision. And it was made based on what is needed for our campus at this moment in time," Gee stated.
"Other universities are facing similar decisions and will do what is right for them. There is no one correct answer or perfect reopening plan. We must each do what is in the best interest of our community."
We are implementing a phased return to the Morgantown campus this fall as we continue to work with local and state public health officials to take the necessary steps to keep our community safe.

Please read a letter to our WVU family from @gordongee: https://t.co/QgWmtrwZ4T pic.twitter.com/CSiNgXvNgx

— WVU Mountaineers (@WestVirginiaU) July 27, 2020