Gov. Jim Justice says President Trump should not suspend negotiations on the latest round of federal coronavirus relief.
"I don't want him to do that," Justice said today, "and I do not think that's the thing to do."
President Donald Trump sent a mixed message on social media on Tuesday afternoon when he first tweeted that he'd instructed his representatives to stop negotiating with House Speaker Nancy Pelosi, D-Calif., until after the election.
…request, and looking to the future of our Country. I have instructed my representatives to stop negotiating until after the election when, immediately after I win, we will pass a major Stimulus Bill that focuses on hardworking Americans and Small Business. I have asked…

— Donald J. Trump (@realDonaldTrump) October 6, 2020
A few hours later, Trump changed with tweets supporting negotiations of some standalone aspects of federal relief.
At 9:54 p.m., he called on the House and Senate to "IMMEDIATELY" approve $25 billion to support the airline industry, which started laying off thousands of employees after federal aid programs expired last week.
At 10:18 p.m., the president tweeted support for direct $1,200 payments to Americans, also indicating that action should be taken "IMMEDIATELY."
"I am ready to sign right now," he wrote. "Are you listening Nancy?"
Asked today about his reaction, Justice said he hopes negotiations about the aid package will continue.
"So from the standpoint of postponing it? Terrible. I just think that's not good," Justice said.
"Very quickly, the president pivoted and said 'Well, wait a minute here. Let's try again to get this thing finished and across the finish line.'"
Uncertain relief
Whether the relief negotiations are salvageable remains unclear.
White House Chief of Staff Mark Meadows on Wednesday morning told reporters that "the stimulus negotiations are off." But he agreed in a Fox interview that there may be support for stand alone relief bills, such as one for the airline industry.
Justice for months described optimism about another round of federal relief beyond the $1.25 billion West Virginia already has on hand.
"For months, Jim Justice has promised the people of West Virginia that he has inside information that more federal money will make its way to our state for much-needed relief," stated Ben Salango, the Democrat challenging Justice for governor.
"The governor asked West Virginia to trust him. Either Jim Justice was lying or was completely clueless all along. The bottom line is that Justice failed to deliver and continues to sit on over $1 billion as small businesses and West Virginians continue to suffer."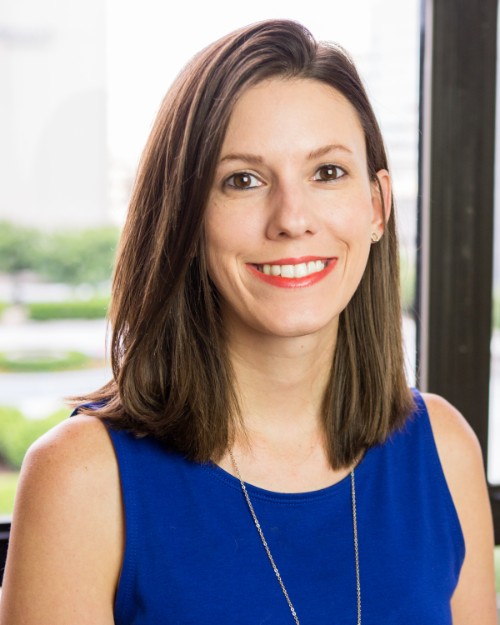 New data out this week shows that two-thirds of renters in West Virginia are facing eviction and thousands of unemployed workers are nearing exhaustion of their unemployment benefits, said Kelly Allen, executive director at the West Virginia Center on Budget & Policy.
Justice's administration should make a priority of getting the remainder of West Virginia's original $1.25 billion in federal relief into the hands of those who need it, Allen said.
"With a long road ahead until West Virginia's economy fully recovers and serious doubts as to whether additional federal relief is coming," she said, "Governor Justice must target remaining CARES Act funds to those who need it the most by the December 30 deadline."
No progress for months
The U.S. House of Representatives passed a $3 trillion federal relief called the HEROES Act in May. That included nearly $1 trillion for state, local and tribal governments.
But the bill was immediately described as "dead on arrival" in the U.S. Senate, with objections to its amount and criticism of some provisions as a "liberal wishlist."
The Republican-led Senate proposed a $1.1 trillion package, while the White House offered $1.6 trillion.
Early this month, the House cut the package and passed a $2.2 trillion replacement version. 
The bill includes $1,200 per adult stimulus checks targeted to middle- and low-income families and would restore $600 in extra weekly jobless benefits.
Justice today echoed a Republican complaint that the HEROES Act would bail out mainly Democratic-led states with high levels of pension debt.
"The sticking point is really simple," Justice said. "They wanted to bail out a bunch of Democrat states and Democrat cities. And I mean Democrat by the leaders of those states, the governors, or the mayors of those cities had run up these ungodly pension liabilities — and they wanted money to bail 'em out."
The governor said West Virginia government wouldn't depend on federal stimulus to make budget.
"It would be more Christmas comes early for West Virginia if there's a stimulus package passed," Justice said. "We don't need it from the standpoint of where we are right now."
But the governor said individuals who have suffered economically during the coronavirus pandemic would benefit from more relief.
"We will have need as it goes forward, and there's so many others that are out there that have either lost their jobs or are having a tough go that we can help," Justice said.
Waiting until after the election would prolong the strain, he said.
"You've got restaurants that are super struggling. You've got all kinds of small businesses really struggling," he said. "You've got people sitting and wondering how they're going to make it because they've lost their job, their unemployment benefits, their bonus monies and all that kind of stuff is gone. What are they going to do?"