CHARLESTON, W.Va. — The last U.S. Senate race in West Virginia was one of the most-watched contests in the country.
While conservative Democratic senators in Indiana and North Dakota lost, Sen. Joe Manchin, D-W.Va., won a second full-term by defeating state Attorney General Patrick Morrisey, all the while enduring attacks from President Donald Trump.
This year's Senate race in West Virginia is much different. Republican Sen. Shelley Moore Capito is seeking a second term, but she does not face the same obstacles her Democratic colleague did two years ago. Political analysts forecast the race in Capito's favor.
Capito's political career includes four years in the West Virginia House of Delegates and 14 years in the U.S. House of Representatives.
Democratic candidate Paula Jean Swearengin has not served in public office; she ran for U.S. Senate in 2018 but lost in the primary. Swearengin, however, says what she lacks in legislative experience she makes up for in understanding West Virginians.
"I'm been advocating for clean water, clean air and those jobs that we've been promised for a long time," she told MetroNews. "I've been working on the front line of our communities because I care about us."
Swearengin's introduction to voters in her outreach efforts includes mentioning her family's ties to the coal industry. Her father, stepfather and grandfather were coal miners.
Swearengin is proud of her family's history but not afraid to say West Virginia needs other industries to encourage people to stay in the state as well as attract an educated workforce.
"The cruelest lie that anybody can tell is that the market for coal is going to rebound. There's just too many things competing, and it's just not," she said.
"We deserve state and federal funding to diversify our economy in our state. There's so many things that we can do."
Swearengin's platform includes the legalization of recreational marijuana; encouraging hemp growth; declaring broadband as a public utility to increase investment and access; boosting federal funding in roadways; and supporting actions to diversify West Virginia's energy portfolio, including embracing renewable sources of energy.
"There's just so many things we can do for our state," she said. "We need visionaries for our future instead of visionaries for our demise."
Swearengin also backs the Green New Deal, which is aimed at getting the United States to use fewer fossil fuels, reduce greenhouse gas emissions and ensure access to clean water. The federal government would additionally be responsible for creating job training and economic development programs for areas with a heavy concentration of fossil fuel jobs.
"There's no question that we should be supporting things and new ideas to create a new economy and making sure we create a future where future generations have a world to live in," she said.
Capito serves on multiple Senate committees, including as the chairperson of the Transportation and Infrastructure Subcommittee, which focuses on maintaining highways in addition to regional economic development.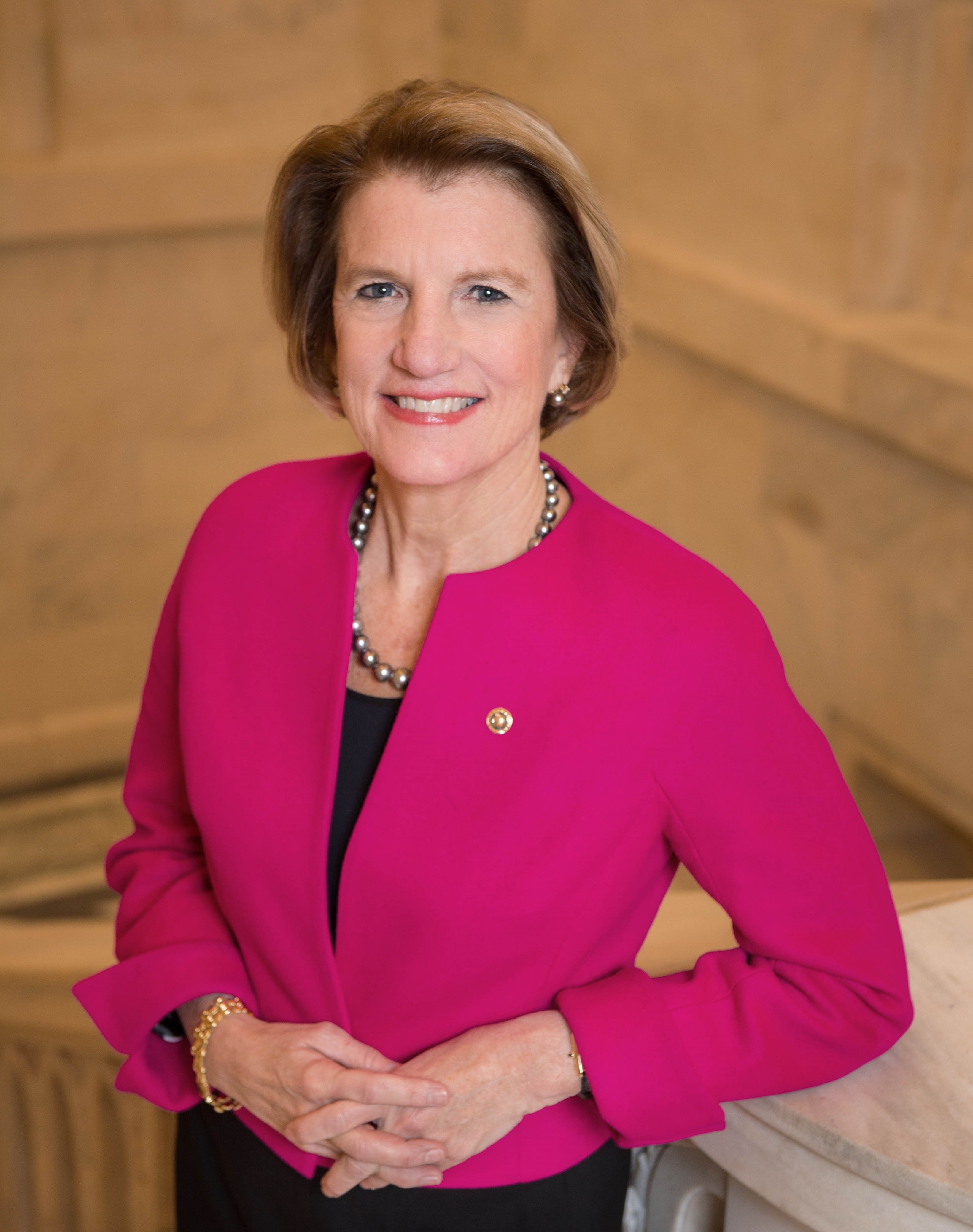 The senator in May 2015 launched the Capito Connect initiative, which centers on increasing internet access through collaboration between government and private parties. She said the coronavirus pandemic has emphasized the need for better services as in-person activities shift online.
"I'm known in the Senate as being a loud and influential voice in this area," she said in an interview with MetroNews. "I want to continue to do that as we continue to look at telehealth, the economy and tele-education."
Capito said while many of the issues discussed during her first Senate bid remain, West Virginia had been moving forward before the pandemic.
"Our energy industry was on their back heels. People had lost confidence," she said. "Over the last several years with the tax bill that we passed, it not just lowered your taxes, but also helped businesses capitalize and grow jobs. We saw wage growth. We saw unemployment down. We saw, across the board, employment in certain factors like women working, more younger people working and more minorities working."
Capito voted in favor of the Tax Cuts and Jobs Act in December 2017, which reduced the corporate tax rate from 35% to 21% as well as decreased income tax rates for most individuals, doubled the child tax credit and created a new deduction for business owners. The latter three provisions are among the sections set to expire at the end of 2025.
"Talking to businesses before the pandemic, we're absolutely seeing more people working at higher wages and lower unemployment," Capito said. "We've had the desired effect. We've just stalled out because of no fault of our own with the pandemic. We've seen that put a big squeeze on the economy."
The tax law zeroed out the individual mandate of former President Barack Obama's health care law. The change to the provision is at the center of a case before the U.S. Supreme Court, in which 18 states — including West Virginia — and the U.S. Department of Justice argue the reduction made the rest of "Obamacare" unconstitutional.
Justices have scheduled oral arguments in the legal challenge for Nov. 10, a week after Election Day.
Capito has joined other members of the Senate Republican Caucus in pushing the chamber to confirm Judge Amy Coney Barrett's nomination before Nov. 3. Trump nominated Barrett last month following the death of Justice Ruth Bader Ginsburg.
Barrett has criticized the Supreme Court's 2012 and 2015 decisions upholding the health care law. Democrats serving on the Senate Judiciary Committee pressed Barrett about the ongoing lawsuit during hearings last week, in which Barrett said she would not share an opinion before joining the bench and reviewing the case.
Capito and Barrett met on Sept. 30, in which the future of "Obamacare" was part of the two's discussion.
"She will go into that impartially and judge it as we would hope that she would do," Capito said.
"What we have is hysteria around the political class of you're going to lose your health care. If I were to look back on all of my campaigns, it would be in every single campaign that I've been in."
Capito has voted multiple times for repealing "Obamacare." She supported the 2017 "skinny repeal," which would have scrapped the individual mandate and provided states flexibility for implementing some parts of "Obamacare."
"I do believe 'Obamacare' is not working for a lot of people. Premiums have gone up. More damaging, it's not really the premiums that are breaking the backs of people and making it impossible to afford insurance; it's the deductibles and the co-pays," she said.
"Let's have small businesses do small business plans. Let's sell insurance across state lines. Let's pressure pharmaceutical companies to lower the price of prescription drugs."
Swearengin endorses "Medicare for All," which would mean no premiums, deductibles or copays.
"We are already dependent on Medicare in our state, and we need a universal health care system," she explained. "That ties into helping our economy because small businesses already carry the burden of paying high premiums for the employees when they could instead take that money and put it back into their employees and their business."
The Urban Institute estimates a single-payer health care system would result in a $34 trillion increase in federal spending over 10 years and health insurance coverage for most people.
"We're one of the richest countries in the world," Swearengin added. "We do not have a budget problem; we have a moral problem that creates a budget problem. There is no reason why we cannot provide our citizens with health care."
Swearengin said the Senate should wait until after the election to confirm a Supreme Court justice; she noted Senate Republicans' refusal to consider the nomination of Merrick Garland in 2016. Legislators, including Capito, cited that year's presidential election as the reason for delaying action.
"This should not be happening during an election season because now, the decisions that are being made with a lot of these folks is because they want to win votes," Swearengin said regarding the Senate. "This decision should not be made in an election cycle."
Capito and Swearengin represent contrasting parts of the political spectrum; Capito has received endorsements from the president and other Republican lawmakers, as well as GOP-friendly organizations like the National Rifle Association and National Right to Life. According to political analysis website FiveThirtyEight, Capito has voted 95% of the time in line with the Trump administration's positions.
Capito, however, also ranks as one of the top senators when it comes to working with colleagues. The Lugar Center and Georgetown University's McCourt School of Public Policy placed Capito seventh in their bipartisan index.
The United Mine Workers of America has endorsed Capito's re-election bid, citing her efforts in getting funding for coal miners' health care and pensions in a sweeping funding measure last December.
"If you're standing still, you're really losing," the senator said. "I don't want to stand still. The only way in the United States Senate to move forward in many cases is to have bipartisan cooperation and negotiation on both sides. There are not enough Republican votes to carry the whole thing, and all the good ideas are not on one side of the aisle."
Swearengin is backed by multiple progressive people and entities, including Vermont Sen. Bernie Sanders, the West Virginia Can't Wait movement and Brand New Congress.
Swearengin agreed collaboration needs to happen, yet stated most legislation is not beneficial to much of the country. The Democrat said she and similar candidates want to ensure basic needs are met.
"This is a long game," she said. "This is making sure that we have people who will actually work together to help us solve our problems and make good decisions for us. That's why it's so important to change the whole dynamic and put people in place that are going to make good decisions."
One person who has remained silent on the race is Manchin, West Virginia's leading Democrat. Unlike Capito, who endorsed Morrisey's 2018 Senate run, Manchin has not voiced support for any of this year's candidates.
Manchin spokesperson Sam Runyon said the senator has not campaigned against a sitting colleague since joining the chamber in 2010 and that is not changing.
"In 2017, he signed a pledge on the Senate floor because he doesn't believe trying to get his colleagues defeated is conducive to build the working relationships that are essential to the bipartisan achievements West Virginians deserve," Runyon explained.
There is not a debate currently scheduled between Capito and Swearengin, with the latter pushing for such forum. Swearengin's calls have attracted attention on Twitter, including from actor Mark Ruffalo.
"Stand up for you what you believe and meet @paulajean2020 on the debate stage," Ruffalo tweeted on Oct. 3.
Capito said she and Swearengin have participated in a joint television interview, but that will likely be all the time the two will share.
"I think our campaigns are representing ourselves very well, so I don't have any plans for that," Capito said. "I don't see that changing throughout the campaign."
Swearengin argued voters deserve to hear from both candidates.
"She's a United States senator. She's been in office for a long time, and this is the top of the ticket here in West Virginia outside of the presidential race," Swearengin said. "Why would Shelley Moore Capito not debate me?"
The MetroNews West Virginia Poll released last week shows 54% of likely West Virginia voters approve of Capito's job performance compared to 28% of respondents who disapprove. Capito also leads Swearengin 53%-33%, while 5% of voters back Libertarian candidate David Moran.
Early voting begins Oct. 21. The West Virginia Secretary of State's Office and county clerks will continue to accept applications for absentee ballots through Oct. 28.