The Republican supermajority in West Virginia's House of Delegates is growing by one.
Delegate Jason Barrett, a Martinsburg resident who has served as a Democrat since 2012, announced he's changing his party registration to Republican.
He was making the switch today.
"I have always been a moderate in the Democratic Party and I fully expect to be a moderate in the Republican Party," Barrett said in a telephone interview.
Barrett said he is making the change because he believes he can be more influential in improving opportunities for West Virginians while working with the GOP majority.
"I want to focus on policy, and doing things that attract people to West Virginia and policies that attract business to West Virginia," Barrett said.
Republicans already had an enormous numbers advantage in the House of Delegates, coming out of last month's election with 76 of the 100 seats. That was an 18-seat pickup for House Republicans.
Now Barrett adds another.
He was first elected to the House in 2012 when Democrats held the majority. He was defeated in 2014 but then returned and won in 2016 and 2018. He won again last month, on the ballot as a Democrat.
"I hope when they went to vote they went to vote for Jason Barrett, not to vote for a Democrat or against a Republican," he said.
"I'm not doing this because this will help me get re-elected. It has everything to do with being able to accomplish good things for the people of West Virginia. This isn't about getting the job. This is about doing the job."
Barrett said he'd heard too much recently from Democrats about growing their numbers in the Legislature and not enough about policy and practical ways to affect lives.
Many of those conversations occurred during Democratic caucus discussions of a new minority leader. Barrett supported his ally on the Finance Committee, Delegate Mick Bates, D-Raleigh. Most of the caucus instead selected Delegate Doug Skaff, D-Kanawha, who has a focus on messaging.
"I heard far too much about politics and optics and too little about policy and the ways we can improve the lives of West Virginia," he said. "I don't drive four and a half hours to play politics and optics. I take this job extremely seriously."
Barrett said he first registered as a Democrat in 2000 when he was a new voter at age 18. He described being influenced by the time he'd spent with his grandparents.
"I always believed in things important to Democrats," he said. "From 2000 to now the political climate has changed."
In October, Barrett married Summer Ratcliff, who had been involved with state GOP politics. She had worked for the campaign and administration of Gov. Jim Justice, a Republican, until earlier this month when she went to work for the West Virginia Oil Marketers and Grocers Association.
There was some good-natured ribbing in political circles about their Carville-and-Matalin-style relationship, but Barrett said that had no bearing on his own party affiliation.
"Summer loves me for who I am and not what political party I'm in," Barrett said. "This decision is mine. Obviously with any big decision in life, I talk to my wife about it."
.@JasonBarrettWV speaks with @HoppyKercheval about his decision to switch from the Democratic to the Republican party. WATCH: https://t.co/wkudfIRZCB pic.twitter.com/zTTnIdsrpA

— MetroNews (@WVMetroNews) December 11, 2020
House Speaker Roger Hanshaw, R-Clay, said he's thrilled to gain Barrett in the Republican caucus.
"Jason and I have always enjoyed a good working relationship, despite our different political affiliations, and I know we'll be able to accomplish even more together now," Hanshaw stated.
"As a small business owner, Jason knows how to meet a payroll and expand a business in this state, and that perspective will be invaluable as we continue to work to advance legislation that will make West Virginia the most attractive place for job creators, entrepreneurs and innovators."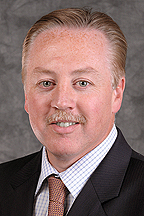 House Finance Committee Chairman Eric Householder, R-Berkeley, said he is also excited by the change.
"Jason has always demonstrated that his first priority is the people of his district and how he can best serve them. Because of that, we've been able to work together over the years on our common goals of making the Eastern Panhandle – and all of West Virginia – the best place to live, work and raise a family," Householder said.
"Now that he's formally joining our caucus, we'll be able to work even more closely together to accomplish those goals and do great things for the people of our region."
Senator Craig Blair, a Republican and Martinsburg resident, said he's glad to have Barrett on the GOP team.
"I consider Delegate Jason Barrett a friend and a legislator who has demonstrated repeatedly his ability to work across party lines for the good of his district and the state of West Virginia," Blair stated.
"Jason's change of party affiliation is a demonstration of a man who's more interested in the merit of a given issue rather than party affiliation. As a Republican, his honesty, intelligence and willingness to work hard for the people will only improve both his and the Republican Party's effectiveness while advancing West Virginia into prosperity."