CHARLESTON, W.Va. — For the second time this week, U.S. Sen. Joe Manchin, D-W.Va., has reached out to President Joe Biden on energy policy.
Manchin, the chairman of the Senate Energy and Natural Resources Committee, wrote to the president Friday in support of natural gas production, stressing the related impact on the economy and energy security.
"Responsible production of natural gas and practices like hydraulic fracturing have improved our nation's energy security while supporting the nearly 1.5 million hard working Americans the industry employs, including in rural communities across our great nation," Manchin said. "It is my hope that you will consider these benefits as you evaluate the federal oil and gas leasing program and consider other policies and regulations related to the energy industry."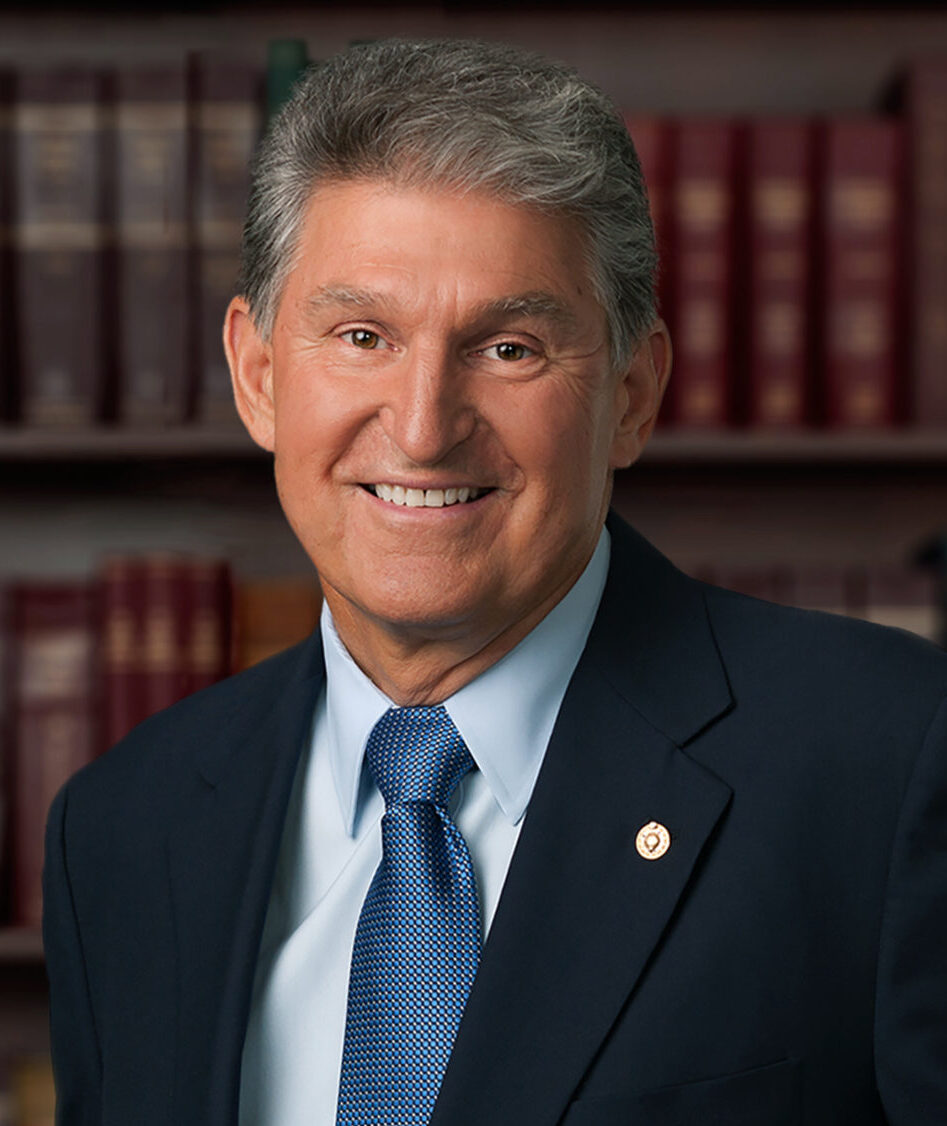 Friday's letter follows Manchin's request for Biden to reconsider his decision to revoke the permit for the Keystone XL oil pipeline. Biden, through executive action, rescinded approval of the project, which would have resulted in the transportation of 800,000 barrels of oil daily from Alberta, Canada to Nebraska.
Manchin has said he supports policies that balance energy needs, economic growth and addressing climate change.
The senator noted Friday the opportunities for natural gas projects in Appalachia with the Marcellus and Point Pleasant-Utica Shale formations, which go from the West Virginia-Virginia border to New York. According to the U.S. Geological Survey, the formations contain an estimated average of 214 trillion cubic feet of natural gas.
"Responsible production of our abundant resources is critical," Manchin said. "That includes using existing technologies and continuing to innovate new ways to reduce methane flaring and leaks from oil and gas systems and expanding our energy infrastructure and gathering lines to instead get that product to market."
Manchin said the use of natural gas liquids has increased due to the manufacturing of chemicals, plastics and synthetic materials. He added China's demand is also expected to continue growing as part of the country's economic competitiveness strategy.
"We put ourselves (at) a distinct disadvantage by exporting large quantities of our natural gas liquids and the manufacturing jobs that go along with them to China to then simply import finished products," he said.
"As we rebuild and strengthen our economy, I continue to support bringing those supply chains and manufacturing back home to the United States, expanding the domestic jobs supported by our abundant natural gas and reducing our reliance on China."
Biden has made climate change one of the top issues of his presidency so far; the president has signed executive orders aimed at doubling offshore wind production and eliminating fossil fuel subsidies from federal agencies. The president also ordered a pause on new oil and gas development involving federal lands and waters, as well as a review of existing leasing and permitting practices.
The Ohio River Valley Institute, a Johnstown, Pennsylvania-based think tank, released a report Wednesday regarding 22 counties in Ohio, Pennsylvania and West Virginia responsible for producing more than 90% of Appalachia's natural gas. The organization found while gross domestic product was greater in these areas between 2008 and 2019, personal income and jobs lagged behind national and state trends. The population of most counties also declined during this period.
The organization considered West Virginia's Doddridge, Harrison, Marshall, Ohio, Ritchie, Tyler, and Wetzel counties for its study. The report notes Doddridge County — with a population of 8,448 people — outperformed the nation and West Virginia in all four categories, but its size means its numbers "carry relatively little weight in calculating the region's overall performance."