Gov. Jim Justice isn't happy about about some restrictions for how states can use federal relief built into the plan passed by the U.S. Senate.
"It's all about just petty nothing," Justice said today. "That's the only reason that got written in there."
The $1.9 trillion federal relief package includes restrictions saying states can't use the money to directly or indirectly offset reductions in net tax revenue.
This comes at a moment when Justice has talked up a big federal relief package. And, also when he is touting a big state income tax cut.
Justice has talked about the possibility of the federal government forgiving the relief money West Virginia has already allocated toward unemployment, as well ongoing reimbursement for pandemic-related costs.
If those were to occur, Justice has proposed setting aside any "surplus" into a reserve.
So, as the governor describes it, the reserve wouldn't come directly from federal relief — but it would be built on money flowing to the state as a byproduct of federal relief. There's one degree of separation.
"My additional rainy day bucket has nothing — and still has nothing in the world — to do with taking CARES money and putting it over here in a rainy day bucket that is for tax relief. Nothing at all. Nothing whatsoever," he said.
But, the governor said, "It is our right, as other states, to draw down stimulus money that's been given to us to pay us back for expenditures that we have expended toward covid. If we have just happened to run our states better than other states — that are run by Democrats and out of control — if, in fact, we have done that, should we not have the options to do with those monies whatever we want to do with those monies that will only help West Virginians and help us become better?"
The governor has laid out these possibilities over the past few weeks while describing his proposal to cut the state's personal income tax by 60 percent next Jan. 1.
An outline of the governor's plan estimates tax reductions totaling $1,035,650,000 and rebates totaling $52 million — but also tax increases of $902,600,000 to make up for most of those breaks.
That's still a $185,050,000 difference.
And the governor has described wanting to eliminate the income tax entirely over the next three years or so — and has mostly described population growth as how to make up the remaining gap to fund state government.
"It won't affect anything to do with what I've proposed," Justice said today of the federal guidelines.
Justice was asked about the restrictions today during one of his regular briefings. He contended the language in the federal bill wouldn't have any effect on his financial proposals and also laid into Senator Joe Manchin, D-W.Va., a former ally and recent political foe.
Manchin reaction
Manchin, in response to Justice's comments, said he would welcome a conversation.
"Instead of political attacks that do nothing to help hard working West Virginians, I welcome the opportunity to speak with Governor Justice about the best possible ways to improve the lives of West Virginians with the more than $2 billion in federal funding that I secured for our state in this bill," Manchin stated.
The coming package, the American Rescue Plan, includes $350 billion in direct aid to state and city governments.
West Virginia is lined up to receive another $1.259 billion. The package also includes an additional $624 million going directly to city and county governments, $800 million for West Virginia schools, $260 million for childcare in West Virginia and $10 million for Head Start programs. More money would go to vaccines and rural health providers.
"Nearly every West Virginian will receive a stimulus check, and unemployment will be extended for those who have been most hurt during the pandemic," Manchin stated. "Policy differences do not justify personal attacks; I want to work with Governor Justice in the best interest of our state."
West Virginia received $1.25 billion in state pandemic relief last spring.  The state still has about half, $660,242,208, according to the state Auditor's transparency site. Justice's administration has allocated most of that to anticipated unemployment benefits — but has not yet spent those millions.
Federal restrictions
States and local governments may use the coming federal funding to cover revenue losses and for water, sewer and broadband. The money cannot be used for tax cuts, shoring up pensions, making deposits into rainy day funds or for non-pandemic related expenditures beyond state revenue losses.
"This will likely lead to considerable creativity in defining what counts as an economic or public health response to the pandemic," said Jared Walczak, vice president of state projects at the Tax Foundation, a Washington, D.C.-based think tank.
Walczak agreed that it's good policy for states to maintain adequate reserves but said the federal stimulus package is an unlikely source.
"While budget reserves are good policy and states will need to begin replenishing their rainy day funds post-pandemic, it is doubtful that West Virginia can use new federal assistance to build out its reserves," he said.
"The state is permitted to draw upon these additional dollars to offset revenue losses. This would make the state whole and may provide an argument for repaying any funds drawn down from revenue stabilization accounts earlier in the pandemic. Even if the state prevailed with this interpretation, however, that wouldn't allow federal aid to be used to make supplemental deposits into reserve funds."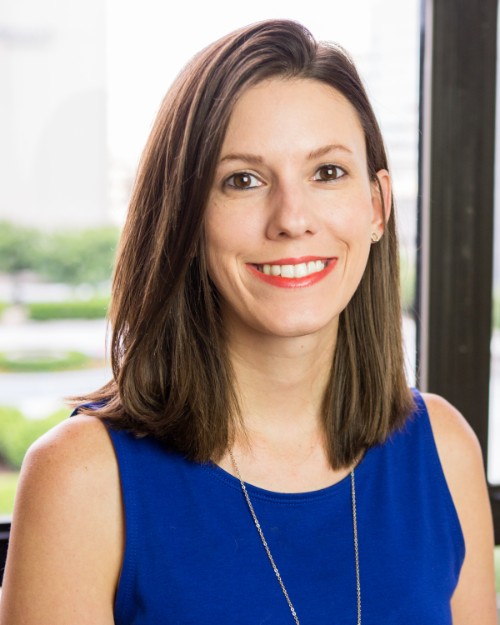 Kelly Allen, executive director of the West Virginia Center on Budget & Policy think tank, said the federal restrictions could be beneficial in forcing West Virginia to focus on current, critical needs.
"With food and housing insecurity affecting tens of thousands of West Virginia households and small businesses continuing to suffer, it's unthinkable to consider using one-time relief money to pay for permanent tax cuts that largely benefit the wealthiest in our state," Allen said.
"This smart provision in the American Rescue Plan will ensure that the money gets to those who need it most if state officials use it for its intended purpose — addressing the health and economic costs of the pandemic for those who've been most deeply impacted."
Justice's buckets
Justice first described his notion of building out a reserve fund last month during his State of the State address.
"What do you think's going to happen with the Biden stimulus package? What could happen? They could forgive all of the dollars that we've put out towards unemployment," Justice said in his address.
"What if? What if we had hundreds, hundreds, hundreds of millions more dollars? Put 'em in the bucket. Don't spend 'em. For God's sakes a livin' don't throw 'em away because you'll spin around five times, wake up and say 'Where are we?' You won't even know what happened. Put 'em in the bucket."
Then, during a town hall event about the income tax proposal, Justice answered a question about what he meant. He was also asked his view of whether his proposal is in line with the Biden administration's intent.
"In the state of West Virginia today, we have a cash surplus. In 2019, we had an incredible surplus. In 2020, we ran across the finish line with a surplus in a covid year like nobody's business. In 2021, we have a significant surplus at this point in time. And right behind this, there's additional stimulus packages coming. And we have not delved into the deep dive where we could actually pull money from the existing stimulus that we already have that could raise the surplus and raise the cash even higher.
"Now, we could do one of two things. We could just spend the money. Or we could just throw the money away. Or we have the opportunity to put that aside and in some way establish something – maybe it's a vehicle I'm not thinking about – but maybe it's a second Rainy Day Fund. And use it to backfill any shortfalls. Or choose it however we choose to use it. But from the standpoint of our bondholders and so on like that, I really truly believe that's something they would welcome and welcome immediately. I think that would be a great way to not just have us throw away a bunch of money."
That all coincides with his proposal to phase out the income tax, which accounts for almost half of the state's General Fund.
During one of the town hall events, Justice suggested using the reimbursements from federal relief to establish a "bucket" would be just fine.
"And from the standpoint of the Biden administration and us using those monies for certain things – I think, at the end of the day, as we receive the stimulus dollars and everything – as we opt to deep dive and recapture revenue and that revenue comes on our balance sheet as a surplus and we get a supplemental from the Legislature to put it in that bucket," he told the citizens of West Virginia, "I think that's absolutely doable."