West Virginia's senators are at the center of a national conversation about the reliability of the power grid.
The power grid has been a focal point especially since major power outages during a cold snap in Texas last month. But extreme weather events affecting the power grid also have included the 2014 Polar Vortex or the extreme heat in California last summer.
And in West Virginia last month, more than 100,000 people lost power when ice storms knocked down distribution lines and poles.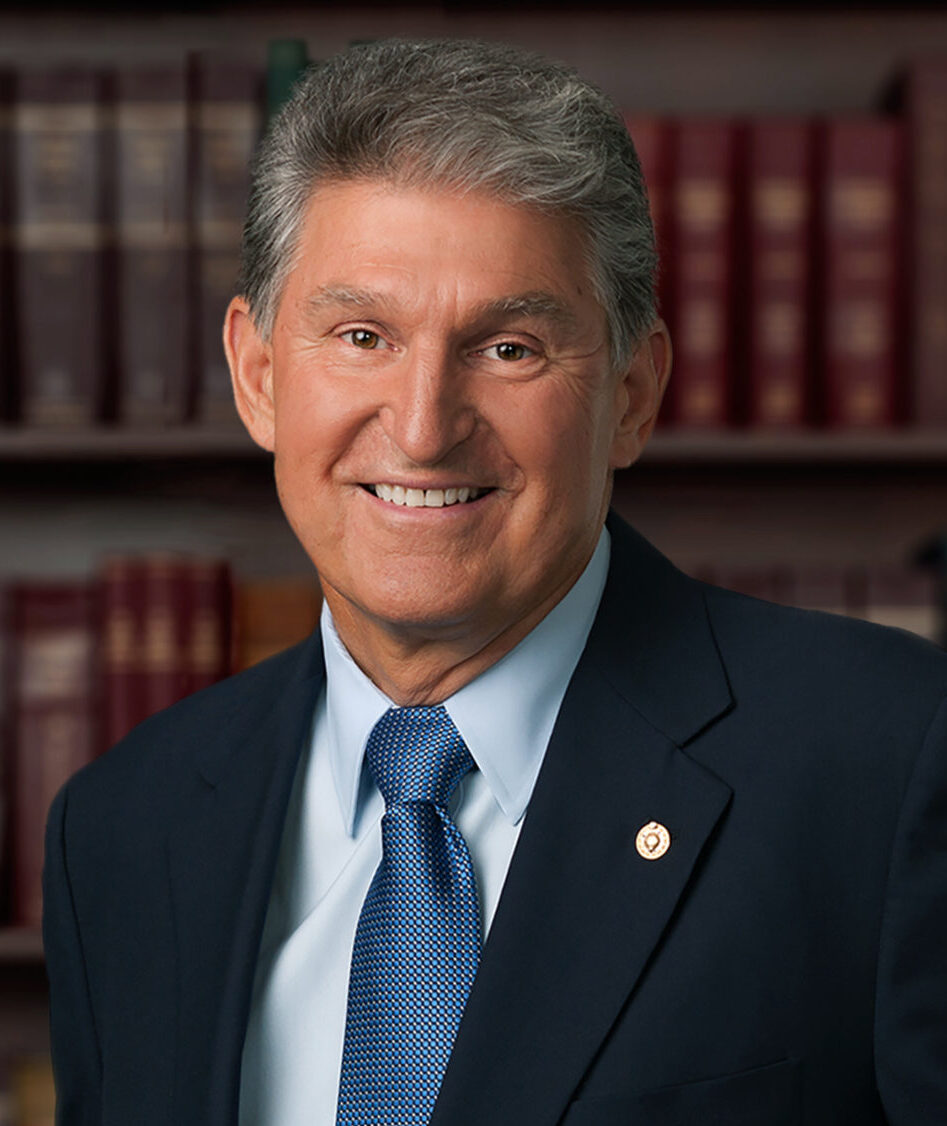 U.S. Senator Joe Manchin, chairman of the Committee on Energy and Natural Resources, said "ongoing and increasing changes in the generation mix and outside forces like cyber threats and weather events that test the grid also highlight the importance of a resilient grid."
The committee focused Thursday morning on that topic, hearing testimony about the reliability of the nation's electric service amid the changing energy mix and extreme weather events.
Meanwhile, U.S. Senator Shelley Moore Capito, ranking member of the U.S. Senate Committee on Environment and Public Works, has similar concerns.
"We need to make sure our energy systems are resilient to the impacts of extreme weather, storms, wildfires or cyber attacks," Capito, R-W.Va., said this week.
"Maintaining a power system, especially with innovative technologies comes at a price. We need to make sure we're not making it unaffordable to turn on those lights."
Capito spoke Wednesday at a hearing focused on "Addressing Climate Change in the Electricity Sector and Fostering Economic Growth."
Those concerns came to the forefront following the situation in Texas, where 4.4 million residents lost power for days, resulting in billions in damages and billions more in sky-high energy bills and dozens of deaths.
The spectacle of a southern state struggling with power outages and blackouts in February has prompted national soul searching about the mix and capacity of the energy supply.
In a series of editorials last month, The Wall Street Journal examined the history of changes to the power grid, concluding increased reliance on renewables has meant there wasn't sufficient baseload power from coal and nuclear to support the grid.
That question was a theme of the Senate Energy Committee as well.
The answers aren't simple, said Manu Asthana, president and chief executive of  PJM Interconnection, the regional transmission organization that coordinates the movement of wholesale electricity in the mid-Atlantic.
In Texas, "It was not a shortage of capacity; it was this incredibly cold weather for which the capacity was not prepared," Asthana said.
In response to later questions, Asthana said that in the recent cold snap, coal represented about 32 percent of generation for PJM, gas made up another 32 percent, nuclear was 26 percent.
"And so just from a fuel diversity perspective as a grid operator, I do think as we go through this transition it's really important to make sure we can hold onto those dispatchable resources until we have something to fill the gap, whether that something is batteries or something else."
The ranking Republican on the committee, John Barrasso of Wyoming, another coal-producing state, asked whether electricity should be produced from a diverse set of energy resources.
"Would the blackouts we witnessed in Texas, Oklahoma and Kansas last month — would they have been avoided if these states had simply installed, say, more wind turbines?" Barrasso asked.
Mark Gabriel, administrator and chief executive of the Western Area Power Administration, responded, "I think a diverse portfolio is required to keep all of these grids operating. It's really one of the foundational concepts for the grids in the United States."
Senator Steve Daines, R-Montana, representing another coal-producing state, had a similar line of questioning. He cited recent reports describing a shortage of power supply to some states, including Montana, to meet peak load conditions.
"Without the baseload of coal, we would have had some serious issues here last winter and even during the summer months of last year," Daines said.
Senator Mazie Hirono, D-Hawaii, asked if extreme weather events are likely to be more frequent. "Do you expect these kinds of weather conditions to be recurring and we need to make sure we plan for them? Because to have literally hundreds of thousands of people without power for days on end is simply unacceptable."
That is likely the case, responded James Robb, president and chief executive of the North American Electric Reliability Corporation, not-for-profit international regulatory authority focusing on reliability and security of the grid.
"There's no question in my mind that the weather system and the natural gas system need to start planning for more weather events as opposed to treating these events as one-off, high-impact, low frequency events," Robb said. "They're happening too frequently."
Manchin expressed continued support for a diverse energy supply as weather patterns change, "And as a staunch proponent of an all-of-the-above energy policy, I want to emphasize that we need to be thinking about all of our fuel sources.
"We've got to use all the resources we have in the cleanest way possible, but we need to be eyes wide open that none of them are 100 percent immune to weather disruptions, whether that be freezing wind turbines, disruptions to our natural gas production and delivery systems, or frozen coal stockpiles – all of which we saw happen just last month," said Manchin, D-W.Va.
Speaking the prior day at the meeting of the U.S. Senate Committee on Environment and Public Works, Capito also expressed support for an "all-of-the-above" energy strategy.
"It is not just wind and solar power," she said. "It includes nuclear energy, low carbon natural gas, hydropower, geothermal, battery storage and electricity generated conventionally from fuels like coal with innovative technologies such as carbon capture utilization and sequestration."
That last concept captures carbon dioxide emissions from sources like coal-fired power plants and either reuses or stores it so it will not enter the atmosphere. The process has been researched for years, but the trick has been to make it an affordable alternative.
"Fuel diversity will pay dividends in addressing reliability by providing the flexibility to switch sources if one generation becomes unavailable," Capito said.