On Day 55 of West Virginia's 60-day legislative session, Gov. Jim Justice summoned legislative leadership into one room and laid out a revised version of his big tax proposal.
But after two hours of talking, it seemed clear the various sides were still not in agreement.
"Are we prepared to do this today? No," said Senate President Craig Blair. "But maybe tomorrow. The sooner the better."
Justice has made a big income tax cut his top priority, saying it's time to act while West Virginia receives national attention for its solid handling of the coronavirus pandemic. He wants a big personal income tax cut to market, believing people will be enticed to the state to live.
But each of the three major entities — the governor, the Senate GOP majority and the House GOP majority — have had significant differences on how to achieve that cut.
"So let's just keep working, OK?" Governor Justice told lawmakers at the end.
The governor used a whiteboard and a slideshow on Monday evening at the Culture Center to try to lay out a plan he called "Justice 4 All" to try to get closer to consensus. Lawmakers from both chambers and both parties watched and then reacted.
His new proposal was a variation on his original, including some changes to which filers would be affected by the initial cut, a change in how broadly professional services would be taxed, changes to severance taxes and removal of beer and wine tax increases from the proposal.
"I have changed and changed and changed — and I want this so badly," Justice told the lawmakers.
He continued, "I am begging you, talk with me, work with me and some way some how let's not miss this opportunity."
But the groups seemed to maintain significant differences.
Blair, R-Berkeley, said he believes a big income tax cut would lead to population growth. But he said details of Justice's plan have left senators cold. "If we can garner the votes, I'm all for moving forward," Blair said.
A plan under consideration in the Senate would cut the personal income tax initially by $1.09 billion and would offset that cut with a variety of tax increases anticipated to be $890 million. It would not include rebates for low earners, and it would raise the sales tax to 8.5 percent and reinstitute a food tax.
The Senate version is set for a passage vote on Tuesday, with senators still able to offer amendments.
Senate Finance Chairman Eric Tarr responded to Justice with a detailed explanation of the Senate majority's rationale. He described the income tax as a stable revenue source but questioned reliance on severance tax, likely to fluctuate, as an offsetting tax.
"There is concern within the Senate of using volatile and less predictable taxes to offset reduction of a very stable revenue source," Tarr said.
Justice thanked Tarr, but then suggested the Finance chairman was counting the caterpillars legs instead of just counting the caterpillars.
A House plan would cut at least $150 million a year in income taxes, projecting elimination in about a dozen years. The plan does not include offsetting taxes, and the concern is whether natural economic growth could keep pace with the cuts.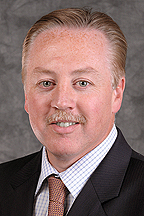 House Finance Chairman Eric Householder, R-Berkeley, spoke in favor of that plan. "I believe the easiest way out is the proposal the House has already passed."
Householder described concerns about how the other plans that raise sales taxes would affect businesses in West Virginia's many border counties.
Speaking of Justice's revised version, he said, "I believe the plan still puts us at a competitive disadvantage from all of our neighboring states."
The governor thanked the Finance chairman and then said the dozen or so years of annual $150 million cuts in the House plan is unsustainable. "We won't even have a state," he said.
House Speaker Roger Hanshaw, R-Clay, said he has come to believe in Justice's vision for cutting the income tax. "Between these three plans, there's a path here for getting this done," Hanshaw said, thanking Justice for his diligence. "You've been on this doggedly."
He did not commit on behalf of the House majority but said, "On behalf of the House, we thank you for your leadership."
House Minority Leader Doug Skaff, D-Kanawha, questioned why there's such urgency now when West Virginia is just emerging from the coronavirus pandemic. He noted that federal relief has lifted the state's economy, but said it's unclear what's ahead.
"I question the sense of urgency today, that we have to do this," Skaff said. "Let's get this right. Let's get it right. I don't think we should rush this."
Like the other participants, Skaff thanked the governor for bringing everyone together at the same table.
"But we're on Day 55."