CHARLESTON, W.Va. — The House of Delegates passed a number of bills Tuesday and readied several others for final passage in Wednesday's floor session.
SB 651
There was an extended debate on SB 651 that would give school districts the option of publishing their annual financial statements on their system's websites instead of in a local newspaper.
Delegate Brent Boggs, D-Braxton, said many residents in his district wouldn't have access to a report that's solely online.
"Do you all have any constituents that don't have internet? Either are unserved or underserved? I know I do," Boggs said.
House Education Committee Chair Joe Ellington, R-Mercer, said the state Auditor's Office and state Department Education would also have the financial reports for release.
Ellington said there would be a total annual savings of about $161,000 for the school districts by not putting the reports in newspapers.
"So could that money be used for other purposes? For some counties the expense was only a few hundred dollars. Most of them seem to be one to two to three thousand dollars a year. The highest report we have is $9,000 a year," Ellington said.
Several delegates argued on behalf of their small local newspapers. They said they've heard from their publishers about the possible financial hit.
The bill requires the county School Board to have a public hearing if they are going to change the way they post the reports.
The bill passed the House 52-48 Tuesday and was returned to the Senate.
SB 387
The House will take a final vote Wednesday on SB 387 which would extend the drug testing program for those receiving TANF benefits to 2026.
The Senate passed version of the bill extended the program through 2022 only but the House Health and Human Resources Committee amended the bill to push the program five more years.
That's too long, according to Delegate Barbara Fleischauer, D-Monongalia, who has spoken against the testing for years.
"I think it is bad public policy and the Senate's version of extending this failed program one year is preferable," Fleischauer said.
Several Democratic delegates were unsuccessful in their attempts Tuesday to further amend the bill. Delegate Mike Pushkin, D-Kanawha, wanted to remove marijuana as one of the prohibitive drugs in connection with denial of benefits.
Third and final reading on the bill is scheduled for Wednesday.
SB 542
The House Energy Committee forwarded SB 542 to the House floor Tuesday morning.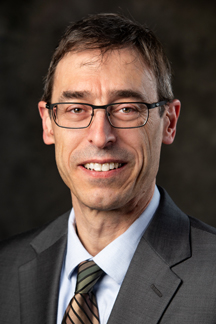 The measure requires power producers to keep a certain amount of coal on hand and to report to various agencies any intention to shut down a power plant.
Discussion on the bill produced a heated exchange between Delegate Evan Hansen, D-Monongalia, and West Virginia Coal Association President Chris Hamilton. The two disagreed on who is responsible for the shutdown of more than 500 coal-fired power plants in recent years.
"How many coal-fired plants closed during President Trump's term?" Hansen asked Hamilton.
"I know your reference with that but you're absolutely incorrect," Hamilton said. "The damage done by the president preceding President Trump was so severe we'll be seeing consequences from that for the next decade."
The bill originally went a lot farther and required power producers to remain at 2019 consumption levels but that was stripped out.
Delegate Zack Maynard, R-Lincoln, voted in the favor of the bill Tuesday, helping to move it out of committee.
"I think it's going to help the industry and the future of coal," he said.
Constitutional Amendments
The legislature has dealt with and is continuing to consider several resolutions in the final days of the session that could result in proposed amendments to the state Constitution being put before voters.
During discussion Tuesday in the House on SJR 4 that would allow for the incorporation of churches or religious denominations, House Judiciary Committee Chair Moore Capito, R-Kanawha, indicated the constitutional amendments could go before voters in one election this summer set for July 24.
"It's a Saturday and it's a time when we could consider all of the constitutional amendments at the same time," Capito said.
There could be as many as many as five resolutions calling for Constitutional amendment votes to receive final approval before Saturday night's deadline.