The House of Delegates passed a budget bill on Day 59 of the 60-day legislative session that the Finance chairman described as middle ground with the Senate.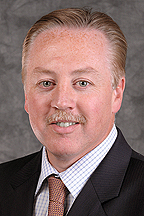 "I am asking you to agree to a compromise as agreement between the two houses,"  said Finance Chairman Eric Householder, R-Berkeley.
Delegates voted 86-14 in favor of the budget bill.
The bill passed by delegates represents a $4.495 billion general fund for the next fiscal year.
Governor Justice earlier submitted a proposed 4.569 billion general fund budget that reflected his revenue estimate for the coming fiscal year.
So it comes in $74 million below what the governor proposed.
The governor and other elected officials have said West Virginia is running a current budget surplus of more than $200 million. They believe that's likely to stand.
Delegate Joey Garcia, D-Marion and a former aide to governors, asked why any cuts would be necessary if state finances are running ahead of expectation.
"Look at it as an insurance protection," Householder said. "If times are not good, we have a $74 million cushion."
Garcia asked whether funding could be restored if state finances remain solid. Householder agreed that's possible in the form of supplemental appropriations.
Earlier versions of budgets passed by the House and Senate cut millions of dollars from West Virginia and Marshall Universities. The earlier Senate budget had also eliminated funding for West Virginia public broadcasting.
This budget restores most funding to those institutions.
WVU would still be cut $1.4 million, and Marshall would be cut $300,000 under this budget.
"So could you tell me why we have to futher reduce Marshall and WVU's budget if we have the surplus to do so?" asked Delegate Lisa Zukoff, D-Marshall.
"It's a compromise," Householder responded.
In response to later questions, Householder noted that WVU still receives $112 million from the state's general fund and that Marshall receives $49 million.
Other higher education institutions would take a 1.5 percent cut, although their funding could be made up by end-of-year surplus.
Public broadcasting would receive a $55,000 cut.
"The Senate at one point had it zeroed out. It's no longer zeroed out is it?" asked Senator Larry Rowe, D-Kanawha, attempting to clarify.
Other delegates asked about particular spending items.
"There's money for a veterans home in Beckley?" asked Delegate Jeff Pack, R-Raleigh.
"Yes," Householder said.
Others asked about Jobs & Hope, the program the governor established at the intersection of addiction treatment and job training. Householder said that program is cut but still benefits from a $5.78 million reappropriation of funds that hadn't been spent yet.
Delegate John Doyle, D-Jefferson, asked about the MARC train that benefits commuters in the Easter Panhandle. That regional train service is being cut $2.8 million in West Virginia funds, but retains a $600,000 balance.
"It seems like$600,000 would get us about two months of service. How are we going to keep trains running?" Doyle asked.
Householder responded, "We're going to have to get ridership up."
Doyle noted that all manner of transportation was reduced during the past year's pandemic. And he made note of the Amazon eastern regional headquarters being established in Crystal City, Va.
"We have a chance to get several thousand of those people in Jefferson and Berkeley counties if we can keep the trains running," Doyle said.
Delegate Brent Boggs of Braxton County, the lead Democrat on the Finance Committee, said he was satisfied by the budget bill overall.
"I certainly support the motion. I said when I spoke on the budget when it left the house that I thought it was a good product," Boggs said.
Referring to the Senate, he said, "I was more concerned about what was coming from the other end of the hallway. In the ensuing time that's taken place, there was a lot of concern about how our position would hold. While I wish higher ed was not in the surplus section, I'm glad it's only a small amount."