As the Biden administration today proposed cutting greenhouse gas emissions by half by the end of the decade, U.S. Senator Joe Manchin was exploring the feasibility of capturing and using the carbon dioxide that's a byproduct of burning fossil fuels while West Virginia's Attorney General was already talking about a legal fight.
"The United States is not waiting, the costs of delay are too great, and our nation is resolved to act now," the White House stated in an overview that accompanied a global climate summit.
The Biden administration said responding to climate change will support "good-paying, union jobs, strengthen America's working communities, protect public health, and advance environmental justice."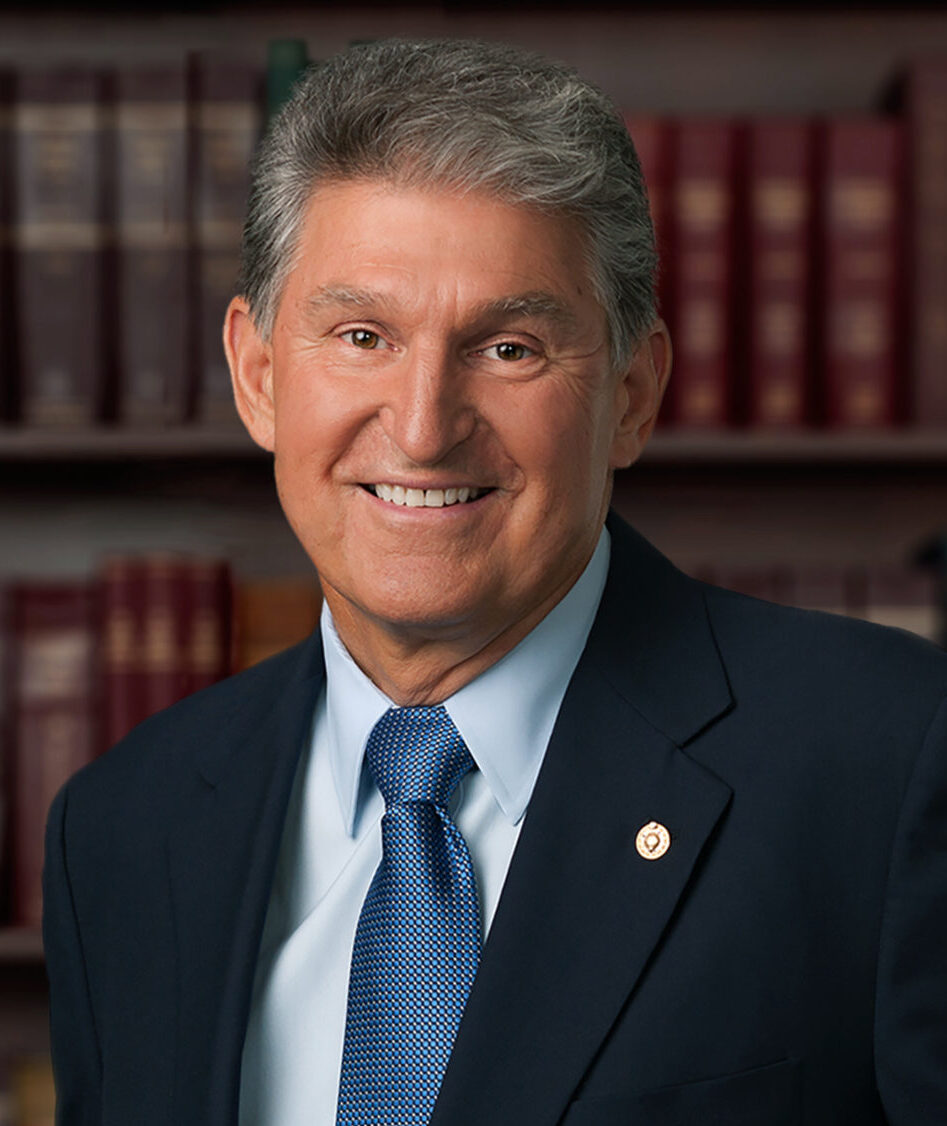 While the proposal was rolling out, Manchin was chairing a U.S. Senate Energy Committee hearing on the long-held goal of developing carbon capture technology. That would result in storing carbon dioxide or using it for other products, but making the finances work has been elusive.
Manchin alluded to the Biden administration's climate goals while framing the discussion at the hearing.
The Biden administration's proposal describes a variety of strategies for cutting greenhouse gas emissions, but specifically describes carbon capture technology as being among the possibilities.
"The president this morning set an ambitious goal of 50 percent emissions for reduction by 2030, which is extremely aggressive from where we had been before. I was glad to see specific inclusions of CCUS in the nationally-determined contribution," said Manchin, D-W.Va.
For carbon capture technology to thrive, Manchin said, any strategy would need to include the products that could be developed. "So we really need to advance all the many technologies to put captured CO2 to good use, whether that be in concrete, toothpaste building materials or more," Manchin said.
He asked panelists, "What do we need to do to get carbon utilization to the scale we need to be able to support and widely deploy the CCUS to support and meet this very ambitious climate goal?"
The first expert to handle that question was Brian Anderson, director of the National Energy Technology Laboratory for the U.S. Department of Energy, which has a campus in Morgantown.
"I think a lot of the pathway to meeting that goal comes from reduction in cost of  carbon capture itself. So creating the low-cost feedstock of C02 through driving down the carbon capture costs," Anderson said.
But Manchin expressed concern about how that could happen in time to contribute to the Biden administration's timetable.
"There are people who will be saying that's not feasible – we can't get that type of reduction in that short period of time so that would mean you'd have to eliminate using all fossil. I don't believe that," Manchin said.
"I do believe we have the ability and we do have the technology if we are committed to investing in that technology and rapidly, rapidly ramping up to meet this ambitious goal."
The ranking member of the committee, Senator John Barrasso, also expressed support for using carbon capture as a way to meet climate goals. Barrasso, a Republican, represents Wyoming, another coal-producing state.
"If the world is going to meet its goal in addressing climate change, we will need carbon capture utilization and storage, period," Barrasso said in his opening statement.
The United Mine Workers earlier this week made an emphasis of carbon capture technology as a way to preserve the use of coal — and economic support for traditional coal communities — up against the reality of the Biden administration's climate goals.
A UMW proposal wants the federal government to significantly enhance the research and development funding for carbon capture with a goal of demonstrating commercial use for coal-fired utilities by 2030. It also calls for building out carbon capture infrastructure such as pipelines and injection wells.
"Someone's going to develop this technology and it ought to be the United States of America," said UMW President Cecil Roberts earlier this week.
While the others were talking about technological possibilities for meeting the climate goal while also preserving a role for coal, West Virginia's Attorney General was describing a coming legal battle.
Attorney General Patrick Morrisey, a Republican, today pointed toward a court fight over the Biden administration's climate goals. A statement from the Attorney General's Office made reference to a legal challenge to the earlier Obama administration's Power Plan on the day it was published, resulting in a long battle in the court system.
Morrisey's statement today said Biden's proposal represents "radical, transformational and too-rapid reductions in carbon emissions."
"Notably missing from President Biden's proposal is any discussion of the legal basis for his new, unilateral mandate," Morrisey stated, saying he will soon provide a response in greater detail.
On a related topic, state Treasurer Riley Moore pushed back against any federal attempt to pressure banks against lending to coal and natural gas companies.
Moore's statement was prompted by reports that John Kerry, the climate envoy for the Biden administration, has been privately pushing U.S. banks to announce commitments for climate-friendly finance.
"We don't need Learjet liberals like John Kerry bullying banks to cut off paychecks for our hard-working coal miners and natural gas workers," Moore said. "This is the kind of heavy-handed central planning you'd expect in Communist China, not the freest country in the world."