CHARLESTON, W.Va. — Operators of limited video lottery machines will soon be allow to expand hours of operation.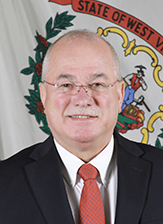 The West Virginia Lottery Commission on Wednesday approved a change which enables those who operate the machines to open up as early as 6 a.m.
Lottery Director John Myers told commission members the change was to align the Lottery's regulation with that of the state Alcohol Beverage Control Agency after the approval of House Bill 2025 which increased the hours alcohol could be sold.
"Our law says we can operate only during the hours they can sell alcohol. This would align the Lottery's hours of operation with those of the ABCA," Myers said.
The legislation takes effect May 10 and so will the lottery change which was approved unanimously by the commission. Local ordinances might impact those operations on Sunday.
"Counties have the ability to do a referendum which would modify the change on Sundays to begin at 1 p.m. and not allow a 6 a.m. start on Sunday," Myers said.
He added although they are allowed to open at 6 a.m. for gambling, there's nothing to compel them to do so .