CHARLESTON, W.Va. — The U.S. Supreme Court on Thursday dismissed a third challenge to former President Barack Obama's health care law, ruling 18 Republican states — including West Virginia — and individual plaintiffs lacked standing in their legal efforts.
The court ruled 7-2 with Justice Stephen Breyer writing the majority opinion. Justice Samuel Alito filed a joint dissenting opinion with Justice Neil Gorsuch in support.
The Texas-led coalition challenged the legality of "Obamacare" after Congress reduced the individual mandate in the 2017 Tax Cuts and Jobs Act; lawmakers approved setting the penalty for not purchasing health insurance to $0.
The Department of Justice under the Trump administration backed the federal lawsuit. The department changed its stance after President Joe Biden took office, saying justices could remove the individual mandate from the law without any effects.
A federal judge in Texas struck down the health care law in December 2018. The 5th Circuit Court of Appeals in December 2019 ruled the individual mandate is unconstitutional, leaving the question of severability to the lower court.
The Supreme Court previously upheld the law in 2012 and 2015; Chief Justice John Roberts in 2012 noted the individual mandate is constitutional as a tax.
Justices said the states did not show how changing the individual mandate has negatively affected states, notably an increased use of insurance programs and more costs.
"To have standing, a plaintiff must 'allege personal injury fairly traceable to the defendant's allegedly unlawful conduct and likely to be redressed by the requested relief,'" they said. "No plaintiff has shown such an injury 'fairly traceable' to the 'allegedly unlawful conduct' challenged here."
Valarie Blake, a West Virginia University College of Law professor who focuses on health care, said plaintiffs have to suffer an injury to bring forward a lawsuit.
"The courts aren't here to handle your speculative or theoretical harms," she explained. "They want proof that in order to provide a remedy to you, there has to be something bad that has or will happen to you."
The Supreme Court said the individual plaintiffs did not suffer any harm because of the reduction and states did not see an increase in Medicaid and the Children's Health Insurance Program enrollment because of the change.
"The majority looked at all of the plaintiffs, cataloged all of the various harms that they said they suffered, and said we don't have a remedy for you because the individual mandate hasn't hurt you in any way," Blake said.
"The irony of it is a bit of a catch-22 because the only reason these plaintiffs could bring this suit in the first place is because of the fact the individual mandate had been zeroed out and was arguably no longer a tax. It's those very same reasons that they lack a lawsuit because the court basically says no tax, no suffering, no remedy."
Alito called the majority opinion "an improbable rescue" of the health care law. He added the justices should have ruled if the individual mandate is constitutional with the Republican-led states arguing about the burdens linked to the Affordable Care Act.
"That is a messy proposition for the courts to take on," Blake argued. "The Supreme Court and all the federal courts normally like to focus, in a narrower sense, the idea of this is where the injury lies, this is what the remedy is, and there is a tighter path between the two than what the dissent was trying to achieve."
More than 31 million Americans have health insurance through enrollment in insurance marketplaces, including one million people since a special enrollment period began in February. The final day to sign up for health insurance through the special enrollment period is Aug. 15.
West Virginia's uninsured rate has decreased from 14% in 2013 to 6.7% in 2019.
The health care law also allows young adults to stay on their parents' health insurance until they are 26.
People with preexisting conditions cannot be denied coverage or charged more under "Obamacare;" the Kaiser Family Foundation reported in October 2019 that 382,000 non-elderly West Virginians have preexisting conditions that insurance companies would not cover before the health care law.
West Virginia and 37 other states, as well as Washington, D.C., have adopted the Medicaid expansion provision, which has allowed thousands of residents to access insurance coverage, including people who lost their employment-based insurance plan amid the coronavirus pandemic. According to the U.S. Centers for Medicare and Medicaid Services, more than 193,000 West Virginians were enrolled in Medicaid because of "Obamacare" as of last December.
West Virginia Attorney General Patrick Morrisey faced criticisms during his 2018 U.S. Senate campaign and 2020 re-election bid for his involvement in the lawsuit. Morrisey told MetroNews he supports ensuring coverage for people with preexisting conditions, adding his involvement concerned increasing premiums.
"We are deeply disappointed that the court ducked the question about the unconstitutionality of the individual mandate," Morrisey said Thursday.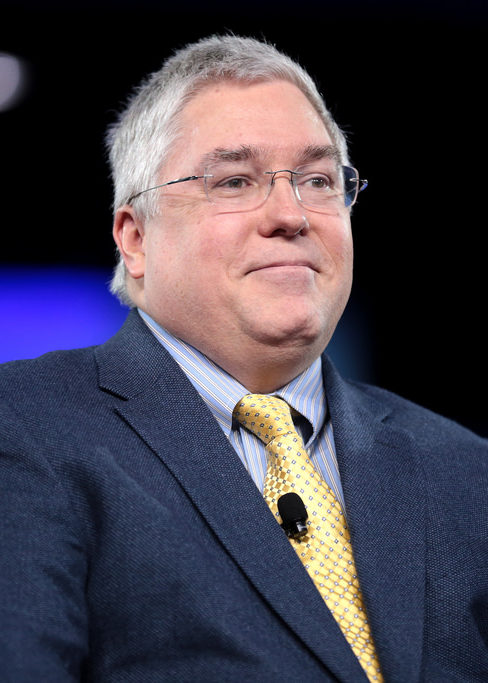 "This case was always about: one, ensuring that individuals could not be coerced into purchasing health insurance against their will; and, two, making the insurance system far more affordable for hard-working Americans. Too many West Virginians have suffered from skyrocketing premiums and need better, more affordable health care options. We will keep fighting for affordable coverage and against coercive, individual mandates that represent the opposite of freedom."
Blake argued the Supreme Court's verdict is a sign justices do not want to use their powers as a legislative tool.
"The court was tired of these constant ACA battles, and it was clear here this one lacked substance," she said. "The plaintiffs would not be happy here to find that the majority of justices did not even bother to engage with the constitutionality or the question of severability, and basically just said you don't have a right to relief in the Supreme Court."
U.S. Health and Human Services Secretary Xavier Becerra said the decision "made it clear" the health care law and its related provisions are staying. As California attorney general, Becerra led 21 states in arguing the reduction of the individual mandate made the provision "inoperative" rather than unconstitutional.
"Today's ruling is a victory for all Americans, especially people with a pre-existing condition or anyone who was worried they could be forced to choose between their health and making ends meet," he said.
President Joe Biden, who served as vice president in the Obama administration, called the decision a "victory" for Americans.
"Today's decision affirms that the Affordable Care Act is stronger than ever, delivers for the American people, and gets us closer to fulfilling our moral obligation to ensure that, here in America, health care is a right and not a privilege," he said.
Sen. Joe Manchin, D-W.Va., led multiple attempts to get the Senate Legal Counsel involved in the legal challenge to defend "Obamacare."
"This is the third time the Supreme Court has considered the constitutionality of the Affordable Care Act and each time they have allowed the law to stand," Manchin said Thursday.
"I've always said the Affordable Care Act is not perfect but it is past time to move forward and seek lasting solutions that ensure every West Virginian and American has access to affordable and quality healthcare. We can do this in a bipartisan way and I remain committed to working with my colleagues to make these productive changes."
Sen. Shelley Moore Capito, R-W.Va., supported multiple efforts to repeal the Affordable Care Act, including the 2017 "skinny repeal." She also voted for the Tax Cuts and Jobs Act alongside Republican colleagues.
During a press conference Thursday, Capito said lawmakers should now address provisions of the health care law to lower premiums and drug costs.
"I think our best way forward is to try to improve this. It's now the third court ruling on the Affordable Care Act, and I think we should accept the rulings as we accept the rulings of our Supreme Court, move on, and make it better," she said.
"We're now 10 years into this, and we were unable to repeal and replace. Accepting that as a fact, I think we need to move on and move to these areas where we can get consensus on affordability, but I'm not going to sign on for a Medicare for All or some kind of government-run health care. I can't agree with that."
"Obamacare" should not face an immediate legal challenge on its constitutionality; Blake mentioned the health care law has not been significantly changed since the individual mandate reduction.
"We're not seeing a lot of legislation that reforms the ACA in any way now," she said. "I don't know if there's going to be another opportunity for conservatives to challenge the law because the law is kind of stagnant at this point."
Democrats control Congress with a slim majority in the House of Representatives and Vice President Kamala Harris serving as a possible tiebreaking vote in the split Senate.