CHARLESTON, W.Va. — When the U.S. Senate returns to session on Monday, lawmakers will have their sights on passing infrastructure legislation. One bill will stem from the bipartisan framework backed by President Joe Biden and a coalition of lawmakers.
Biden and a senatorial group announced the framework late last month, which would cost $1.2 trillion over eight years and includes $579 billion in new spending. The Senate could vote on a bill as early as the week of July 19, depending on efforts to draft the legislative text.
Twenty-two senators — including West Virginia Democrat Joe Manchin — support the bipartisan framework. The proposal dedicates $110 billion in new spending toward roads and related projects, $73 billion to electricity improvements, $65 billion to broadband improvements, and $47.2 billion to infrastructure resiliency efforts.
"This bill is extremely important," Manchin told reporters last week. "Not just for the state of West Virginia — which will basically reap billions of dollars that will be invested in our state — but truly to the United States of America."
The American Society of Civil Engineers gave the United States a "C-minus" grade for the country's infrastructure and West Virginia a "D" in its recent report card. The organization noted structural deficiencies with West Virginia's roadways and an outdated drinking water system.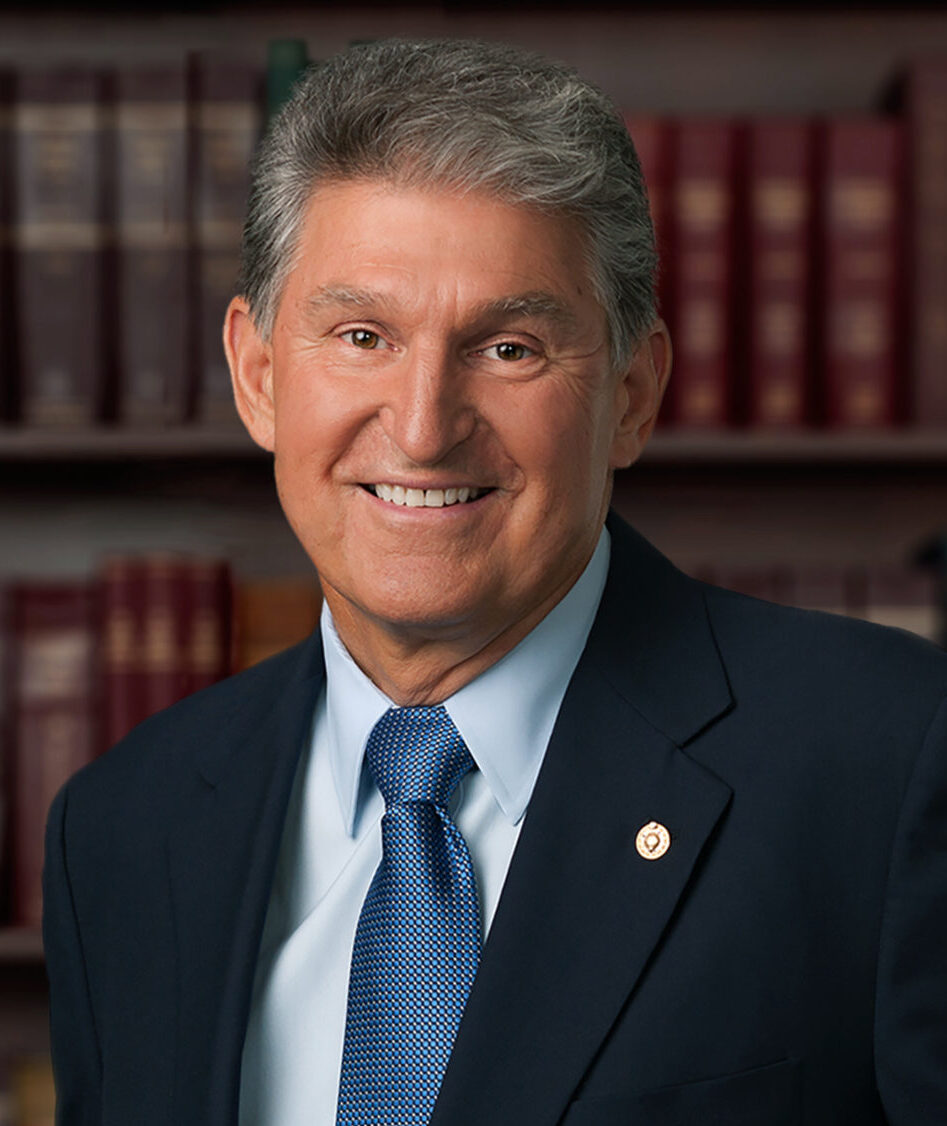 According to the body, the West Virginia Division of Highways maintains more than 95% of the state's bridges and 93% of the roadways.
Manchin visited multiple Kanawha County sites last Thursday to understand local infrastructure issues, including the Marmet Locks and Dam and Charleston's Yeager Airport. He told reporters at the airport that West Virginia and other states continue to defer maintenance and construction efforts, and the bipartisan bill would give states time to plan projects in addition to necessary funding.
"We've been talking about doing an infrastructure bill for the last three or four administrations, and nothing has been done," Manchin said. "Deferred maintenance keeps piling up and piling up, and it's time for us to basically rebuild America."
Funding for the bipartisan bill would come from multiple sources, including repurposing unused coronavirus relief money, using untapped unemployment insurance funds, and collecting unpaid taxes.
"No new taxes are in this right now at all," Manchin said.
The president made multiple stops over the past two weeks to push for the bipartisan framework and a broader bill on "human infrastructure" issues, such as child care and education. Biden has said the bipartisan infrastructure bill and the American Families Plan should be paired together, although a second bill will likely only pass in the Senate with just Democrats voting in support.
"The next bill is going to have to be paid for by changing the tax code, and I have been very upfront with everybody saying I'm fine because I didn't vote for the 2017 tax cuts that I thought benefited the extremely high-income, wealthy people and not the average working person," Manchin said.
"I'm willing to make those adjustments, but not to the point where we're not competitive. You can't have the superpower of the world having a non-competitive tax structure. You can't do it and maintain the quality of life or the super status that we have."
Republicans have voiced concerns about pairing the bills. Biden responded by acknowledging the Senate would likely have to pass the second bill through reconciliation.
"So to be clear: our bipartisan agreement does not preclude Republicans from attempting to defeat my Families Plan; likewise, they should have no objections to my devoted efforts to pass that Families Plan and other proposals in tandem," he said in a June 26 statement.
Senate Majority Leader Chuck Schumer, D-N.Y., wrote in a letter to colleagues that he intends for the Senate to address infrastructure by considering the bipartisan proposal in addition to a budget resolution on passing a second bill through reconciliation.
"Please be advised that time is of the essence and we have a lot of work to do," he wrote. "Senators should be prepared for the possibility of working long nights, weekends, and remaining in Washington into the previously-scheduled August state work period."
Sen. Shelley Moore Capito, R-W.Va., has said she wants to review legislative text before determining if she will support the bipartisan bill. Capito led Republican senators in negotiations with the White House, but discussions fell apart following disagreements about changing the 2017 tax law and the final bill's scope.
The Senate Energy and Natural Resources Committee will meet Wednesday to discuss $95 billion in investments toward energy technologies and infrastructure. Manchin, the committee's chairman, said the related bill will be a part of the bipartisan proposal. The Senate Environment and Public Works Committee — which Capito serves on as its ranking member — unanimously approved a $311 billion surface transportation bill in May.