Parents in Cabell County are indicating their willingness to sue state officials over inconsistencies in West Virginia's covid-19 precautions in classrooms.
But they're willing to hold off if state officials start putting clear standards in place.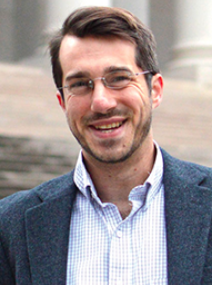 "We will endeavor to delay filing a complaint if such progress is hastily forthcoming, but face mounting concerns regarding imminent harm to students if such progress does not occur during the coming week," wrote the parents, who are represented by attorney Sam Petsonk, the Democratic nominee for Attorney General last year.
In a quick response, the Governor's Office said it will continue on its current path.
"We do not believe entering into dialogue with you on these matters will benefit the students of this state. Rather, the Governor will continue to rely on his experts to advise him and make recommendations regarding the health and safety of students throughout the state, as well as populations that make up our great citizenry," wrote Brian Abraham, the governor's chief of staff.
Abraham questioned the credibility of Petsonk, whose law career has delved into black lung, healthcare issues and employment disputes.
"You certainly possess political ambition, but to my knowledge are not an expert in medicine or health, epidemiology, vaccine development, logistics, strategic planning or any other area that might be a useful base of expertise from which to make sound recommendations to the Governor," Abraham wrote.
The parents from Cabell County contend that after a year of flexible but comprehensible precautions laid out by Gov. Jim Justice's administration, state officials have now left decisions to local authorities without any overarching guidelines.
"Instead, the state has now delegated essentially all covid-related decision making to county boards, without providing any required metrics or minimum standards by those decision makers, thus leaving children without adequate or equitable risk-assessment measures or Exposure Control Plans," Petsonk wrote on behalf of the Cabell parents.
Citing the West Virginia Constitution and the state Human Rights Act, parents including Jennifer Anderson of Cabell County and others gave notice Monday of a possible lawsuit.
"There seems to be no cohesive crisis prevention and management planning county-wide or for individual schools, such as setting expectations of what will occur if the school must shutdown and return students to remote learning," Anderson stated.
"The lack of consistent, evidence-based protocols for teachers, staff, and families sends a very confused message to parents about the serious nature of the Delta Variant, and this influences how they plan on communicating at home and with other families when children are affected."
The notification of a possible lawsuit was issued the same day Governor Justice publicly acknowledged that his administration has been trying warn how serious the current wave of covid-19 is getting without alienating people who are resistant to vaccination or other precautions.
"I always try to not give you a bunch of political stuff, but yeah you're right. We're absolutely trying to appease both groups. And the reason is, we're trying to keep everybody moving together," Justice said during a Monday briefing.
"Without any question, I'm trying to skate right across the razor blade."
The governor has said he is trying to allow decisions to be made at the local level. By attempting to not alienate state residents who don't want government telling them what to do, the governor said, he hopes more and more will become receptive to vaccination as a precaution.
Asked on Monday about additional precautions to ensure students are able to have a consistent school year, the governor said he wants to avoid disrupting classrooms but also wants to continue assessing the situation.
"We'll continue to leave those decisions to a local level as long as we can see fit that they're doing the job that has to be done," he said.
So far, school systems across the state have varied in their approaches.
Children under age 12 are not eligible for vaccination. State figures show that ages 12 to 15 have the state's smallest percentage of vaccinations, 31.4 percent. Ages 16 to 20 have 43 percent vaccinated.
The response letter from the Governor's Office contended the situation was different last year, prior to the vaccine's availability, so other precautions had to be in place.
"I will note that last year, little was known about the disease and health experts and researchers the world over were learning exponentially more about the disease and potentially helpful mitigation measures daily," wrote Abraham, the governor's chief of staff.
"Most importantly, last year, the vaccination only became available in adequate quantities late in the school year. The vaccine has been available to children 12 and up for four months now, and has been available to the adult population for longer than that."
Abraham noted that the governor's policies have been challenged in court several times, with judges determining the state's executive has broad powers to respond to emergencies like the pandemic.
"As to the state's response to covid-19 and the policy decisions being made, the governor will continue to rely on his team of experts to assess conditions, research all aspects of the disease and measures being put in place around the globe, and make recommendations based on various fields of expertise," Abraham wrote.
The parents edging toward a lawsuit contend West Virginia lacks adherence to common metrics for assessing risks of potential exposure to covid-19 or exposure control plans to provide adequate protection and prevent mass illness.
Their letter contends children with special needs are especially vulnerable and don't have adequate protection without consistent, risk-based exposure control planning.
The state Department of Education has released a "School Recovery & Guidance" document that includes an overview of mitigation techniques such as cleaning and ventilation, precautions like social distancing and personal protective equipment such as masks. But it allows much discretion to counties.
"Leaving county boards to fend for themselves in making complex risk assessments and decisions about exposure control is irresponsible, incompatible with the state's constitutional and statutory duties, and inconsistent with how we manage similar risks in similar settings," wrote Petsonk on behalf of Cabell County parents.
Cabell County has been represented as red or orange, both heightened levels of covid-19, in recent days on the state's map. 
West Virginia's active covid-19 cases have been rising steadily, up to 7,017 today. The number was just 1,084 the same date last month.
The parents issuing the lawsuit warning wrote that they are ready to work constructively without resorting to the courts.
"But until the state ensures adequate and equitable risk measurement and exposure control planning statewide, our clients strongly feel that scrutiny before the courts is necessary to protect the health and fundamental rights of school children," they wrote.