A little more than half of West Virginia residents believe the state's economy is on the wrong track.
That's according to the latest MetroNews West Virginia Poll, which surveyed 400 registered voters August 20-25.
Fifty-four percent of respondents said the state's economy is headed the wrong way.
Forty-six percent said West Virginia's economy is going in the right direction.
"Assessing the right or wrong direction of an economy is obviously a subjective question for the respondent and is not only affected by their own personal employment/unemployment situation, but also from the confines of their worldview," said Brian Lego, economic forecaster at West Virginia University's Bureau of Business and Economic Research.
"Given our current time and place in the broader macroeconomic context, the state's economy has certainly improved overall in the past year or even the past six months and that is corroborated by a host of economic data. However, the improvement is obviously not uniform and the slow pace of rebound in some sectors or certain parts of the state, combined with visible increases in price levels across many different items consumers purchase as well as the flare-up in COVID-19 caused by the Delta variant, it stands to reason that people would judge the direction of the economy as less positive."
There were some gender differences in how people responded to the question. Sixty-one percent of male respondents said the economy is going the right way. Fifty-four percent of female respondents said it is not.
"The reported differences in assessments between males and females corresponds with a slower improvement in female labor force participation rates as the pandemic has had a disproportionate impact on the working decisions of women due to decisions regarding child care," Lego said.
There is also a difference with responses to a similar question that just asked whether the state is generally on the right or wrong track. Fifty-four percent of respondents to that question characterized the state as moving in the right direction and forty-seven percent said wrong direction. That question didn't specifically raise the issue of the economy.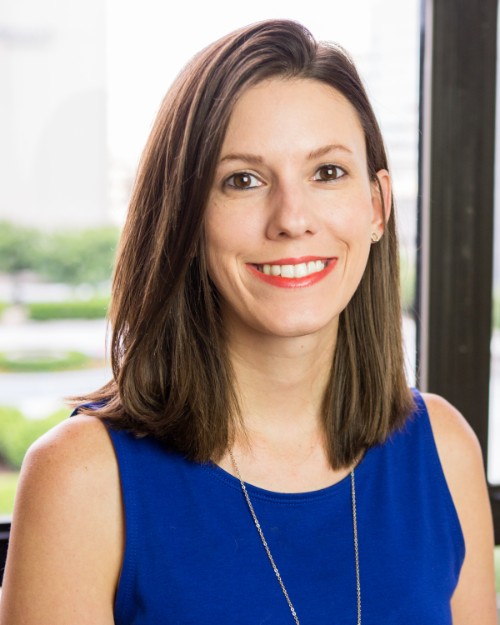 "There are some warning signs that West Virginia's economy is not doing as well as is being touted, nor is it working for everyone," said Kelly Allen, executive director of the nonprofit West Virginia Center on Budget & Policy.
She said one big aspect of keeping the economy afloat has been the billions of dollars of federal relief intended for just that purpose.
"And even before the pandemic, there were signs of concern," Allen said, citing lost jobs in 11 of the 15 months (Jan 2019- March 2020) prior to the pandemic with West Virginia being one of only four states who lost jobs overall in 2019.
"With the exception of the first half of 2018, when we had strong growth in jobs related to pipeline construction, we have not seen much positive job growth recently at all—the result of an undiversified economy," she said.
"Concerns also appear when we look at the well-being of workers and families as well."
In 2019, she said, West Virginia had the sixth highest poverty rate in the country at 16 percent, and the median household income of $48,850 was $16,862 below the national average. Preliminary estimates show a significant poverty reduction in West Virginia in 2021 because of federal covid relief programs, "but again that is the result of temporary federal relief propping up families and the state's economy."
Outmigration
Another West Virginia Poll question asked respondents whether they have a family member who has moved to another state within the past 10 years.
Fifty percent said they did not have a family member move to another state over that time. Forty-four percent said they did.
"I am actually somewhat surprised the yes responses were not higher, but I'm not sure how the distribution of responses are characterized by region in West Virginia. Regions of the state that have struggled more from an economic perspective over the past decade would likely have endured more outmigration on net compared to areas such as the Eastern Panhandle and North Central, which have attracted more on net during this time period," Lego said.
"Indeed, the data bear this out. Between 2011 and 2020, West Virginia saw an estimated net outflow of roughly 49,000 residents to other states and in the average year nearly 40 counties registered a net loss of residents to other states, but the counties with the highest rates of net domestic out-migration were concentrated in portions of Southern West Virginia that have long struggled economically compared to neighboring states."
There were some age differences in the way people responded to that question. Among those 18 to 34, 56 percent said they had a family member move out of state over the period. Fewer than 50 percent of other age groups said they had that experience.
There were also some gender differences with 55 percent of male respondents saying they did not have a family member move elsewhere over that time and only 45 percent of female respondents saying they did not.
"The higher rate of yes responses among younger residents is not surprising since they tend to be the most mobile age group and would be more likely to be aware of other family members that have also chosen to migrate to another state," Lego said.
Allen noted that migration is only part of the story of West Virginia's population loss.
"According to Census data, in 2019 about 39,500 people moved into West Virginia from another state, while 40,500 people moved out of state. That makes us one of 28 states with more out-migration than in-migration, but we are certainly not an outlier," she said.
"Where West Virginia does stand out is when we look at natural migration, where we were one of only two states with more deaths than births. In 2019, West Virginia had the sixth lowest birth rate and the nation's highest death rate. This suggests to me that we need to prioritize investments in health and supports that allow young people to afford to have families."