CHARLESTON, W.Va. — Gov. Jim Justice is upset with somebody at the Public Employees Insurance Agency.
Justice said someone from PEIA should have spoken up at last week's meeting when next fiscal year's health insurance plan for state workers was being discussed.
Justice seemed to indicate during last Friday's media briefing that he was upset with what PEIA didn't say.
"It is wrong for the PEIA people not to have stood up during the meeting and said, 'Hold on. Hold on. The governor specifically said to us that absolutely those premiums were not going to go up. Period,'" Justice said.
The PEIA Finance Board agreed on the plan that it will take before state workers in public meetings next month. It includes no premium increases but if there's no new money in the program there are projections of significant increases in the years to come. Both West Virginia Education Association President Dale Lee and American Federation of Teachers-West Virginia President Fred Albert made comments during the meeting about those future years and possible increases.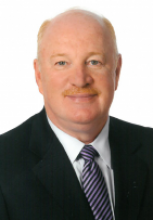 "There's no premium increase, no changes in the plan for next fiscal year. However, we have grave concerns for the years after that," Lee said. "We've been saying the last couple years at the PEIA Finance Board meetings that unless the Legislature does something we're going to have real problems starting in the 2024 fiscal year."
Justice said the union leaders should have been corrected by PEIA officials.
"I guess you never say never but I told them (PEIA officials) point blank the PEIA premiums would not go up on my watch. Period. Period," Justice said.
PEIA long-term projections anticipate employees would take on a 9 percent increase in 2024, then a 16 percent increase the next fiscal year and a 12 percent increase the following year.
Justice again said it's not going to happen.
"You can either trust me or not. But I am the one that came with your great pay raises. I am the one who delivered you no premium increases in PEIA and I'm the one that's telling you that unless there's a meteorite to hit the earth your premiums are not going to go up ," Justice said Friday, appearing to address his remarks to teachers and school service personnel.
Justice said it's his administration that created and put $105 million into the PEIA Rainy Day Fund. He said Friday there's been $31 million drawn from it.
"If I could get my way as we go forward we're going to lay in even more dollars to make sure as we go forward we're trying to protect PEIA and correct our great people who do great work in this state," Justice said.
The governor did admit the PEIA Task Force formed after the 2018 strike to find a funding solution for the program struggled to come up with a funding source.
"The task force has really tried but it has been really difficult," Justice said.
The task force hasn't met for months.
Justice said his plan that's been turned down by state lawmakers to tier severance taxes on coal, oil and natural gas, could have been a part of the funding solution. Justice's plan would have tax rates go up when the prices for the products are higher. The taxes would be lower when the prices are lower.
"It's the biggest whiff we could have possibly made," Justice said. "We could have dedicated more dollars to PEIA."