CHARLESTON, W.Va. — West Virginia Lottery officials say they would like to make their website more user friendly when it comes to applying for licenses.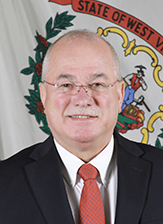 "If you go in and want to apply for an occupational license to work at one of the casinos, you don't have to click six times just to get down to where you're applying for that license," state Lottery Director John Myers told MetroNews.
The lottery is providing more avenues for work at the state's five casinos, meaning more people will need to access license applications, Myers said.
"We've added two product lines, the iGaming and sports waging which all requires those types of licensing," he said.
One of Myers' ideas is to include a search box on the website that would direct users right to the licensing page.
Website changes could also help reduce waste, Myers said.
"Our licensing division has a whole lot of paper going through it right now and we need to try and get that manageable," he said.
Myers did not indicate how soon a redesign could take place.
The West Virginia Lottery website is wvlottery.com.