When police handcuffed Derrick Evans and placed him in a squad car to face charges for mobbing the U.S. Capitol, his grandmother confronted a local television news crew. "He's a fine man," she said.
She looked into the camera and added sarcastically, "And thank you, Mr. Trump, for inviting a riot at the White House."
Today, as the nation reflects on the attack on the U.S. Capitol on Jan. 6, 2021, Evans is among four West Virginians facing federal criminal penalties.
In court documents and other statements, each of the four has indicated then-President Donald Trump was the inspiration for their presence at the Capitol that day. Their own actions, they have suggested, were a matter of events spiraling beyond intentions.
The West Virginians are among 725 arrested in various crimes for the attack on the Capitol. So far, though, there have been few consequences, not even political, for those who encouraged the crowd.
U.S. Attorney General Merrick Garland, in a speech the day before the anniversary, vowed that "there cannot be different rules for the powerful and the powerless.
"The Justice Department remains committed to holding all January 6th perpetrators, at any level, accountable under law — whether they were present that day or were otherwise criminally responsible for the assault on our democracy. We will follow the facts wherever they lead," Garland said Wednesday in a televised address.
The January 6 Select Committee has been examining what factors lit that day's fire, suggesting the possibility of criminal referrals that could be pursued by the U.S. Department of Justice. Over the months ahead, the committee plans public hearings and an interim report.
West Virginia's delegation in the U.S. House of Representatives has dismissed the committee's work, calling its membership biased, saying the focus is too much on President Trump and contending the criminal prosecution of mob participants is enough.
An emphasis on criminal penalties for low-level protesters without an inquiry focused on the prominent people driving events would be out of whack, said Amanda Carpenter, a West Virginian who serves as director of the national Republicans for Voting Rights.
"It is a gross matter of injustice that the only people facing consequences for the January 6 riot are the protesters and not the people who funded the protest, organized the protest, provided explicit reason to protest, and encouraged them to protest, all for the clear purpose of opposing, delaying, or stopping the certification of Joe Biden as president," Carpenter said.
"This is precisely why the bipartisan committee is needed and why some GOP members, who publicly encouraged the rioters, don't want their roles examined. The committee's work must go on, as it is the only body capable of performing this important duty."
Consequences
The mob storming the U.S. Capitol disrupted the constitutional duty of counting Electoral College votes and prompted the evacuations of representatives, senators and Vice President Mike Pence.
President Trump and his supporters had spent the weeks after the Nov. 3, 2020, election casting doubt on the results. Those claims were rejected by dozens of courts, as well as by Attorney General William Barr and FBI Director Christopher Wray.
The president's efforts included participating in a taped call to Georgia Secretary of State Brad Raffensperger to "find 11,780 votes" while also pressuring the U.S. Department of Justice to "publicly announce that DOJ was investigating election fraud and tell key swing state legislatures they should appoint alternate slates of electors following certification of the popular vote."
That effort came to a head on Jan. 6, with pressure on Vice President Pence to reject electoral votes — which were already certified by the states — while presiding over the constitutionally-required but otherwise ceremonial day in Congress.
"I hope Mike Pence comes through for us," Trump said that week at a rally in Georgia. "Of course, if he doesn't come through, I won't like him so much."
Pence concluded he had no such power. Still, two members of West Virginia's congressional delegation, Alex Mooney and Carol Miller, were among 147 Republicans voting to overturn the election results.
Tensions led the day to spiral into chaos.
As members of the crowd chanted "Hang Mike Pence" and erected a gallows outside, the vice president was evacuated along with congressional leaders.
One woman, Ashli Babbitt, was fatally shot while trying to climb into the chambers, three others died from medical emergencies, including Roseanne Boyland, who was trampled. More than 100 police officers were injured.
HOPPY KERCHEVAL: We know what we saw
Officer Brian Sicknick died the day following the attack after suffering strokes. Sicknick had engaged with rioters and was exposed to a chemical spray brought to the rally by Morgantown sandwich shop owner George Tanios and his childhood friend Julian Khater.
Tanios bought canisters of pepper spray at a Morgantown outdoors shop on Jan. 5, before joining Khater for the ride to Washington, D.C., just 200 miles away.
A little bit after 2 p.m. Jan. 6, Tanios and Khater were walking from a grassy area south of the Capitol toward the Lower West Entrance when chaos erupted. Khater's lawyer has contended he was reacting to being pepper-sprayed himself when he reached into the backpack worn by Tanios and pulled out a canister.
Tanios protested, "Hold on, hold on, not yet, not yet…  it's still early."
To prosecutors, that line has been evidence that Tanios and Khater were working together in an assault. Lawyers for Tanios say it shows he was arguing against using the spray.
Body camera video from Capitol Police officers shows Khater walking through the crowd and directly across from a line of law enforcement officers including Sicknick. Khater can be seen holding his right arm up, apparently holding the canister and aiming it in the officers' direction while moving his arm from side to side.
Video released this spring by prosecutors shows Sicknick reacting – recoiling, pouring bottled water over his head and bending over with his hands on his knees.
Tanios has pleaded not guilty. His lawyers say he wanted to support President Trump but had no idea matters would get out of hand.
"Mr. Tanios is a family-oriented business owner who traveled to Washington, D.C., to attend what he believed would be an extremely important political rally. It seemed exciting, different, interesting, and an opportunity to express his support for his political party in a meaningful way," his lawyers wrote in an appeal aimed at keeping Tanios out of jail while he awaits trial.
"Naturally, as one may imagine, he regrets going down to the U.S. Capitol in the first place."
Be there! Will be wild!
As President Trump's claims about a stolen election swirled in the fall of 2020, the president put out the call for his followers to gather in Washington, D.C.
"Big protest in D.C. on January 6th," Trump tweeted on Dec. 19. "Be there, will be wild!"
Gracyn Courtright, a 24-year-old Hurricane resident was inspired to go. She had no political agenda and hadn't even voted in the 2020 presidential election, her lawyer has said, but Courtright wanted to see history.
"She didn't come from Hurricane, West Virginia to subvert democracy or participate in any overthrow of the government," her lawyer said in a sentencing hearing for Courtright last month. "She was going to see President Trump."
Security officials at the event ushered Courtright into a third-row seat at The Ellipse, the park just south of the White House fence where the president would deliver remarks to his supporters. She was excited to be that close to President Trump.
The audience, including Courtright, would hear Trump say, "We fight like hell. And if you don't fight like hell, you're not going to have a country anymore." And in front of the crowd of supporters, Trump continued to pressure his vice president: "Mike Pence, I hope you're gonna stand up for the good of our Constitution and for the good of our country. And if you're not, I'm going to be very disappointed in you, I will tell you right now. I'm not hearing good stories."
HOPPY KERCHEVAL: Trump's words mattered on January 6
As the president's speech that day concluded, Trump exhorted his followers in the direction of Congress: "I know that everyone here will soon be marching over to the Capitol building to peacefully and patriotically make your voices heard."
So, that is what Courtright did. She saw people carrying a large flag and joined in to help carry it, winding up at the Capitol and waiting in line to go inside, Courtright told federal investigators.
"I went into the Capitol because I was just following the crowd," she told a judge last month.
Prosecutors say she walked in while scuffles with officers continued nearby and that she stepped over broken glass. Over about 24 minutes in the Capitol, she took videos and selfies, picked up a Senate "Members Only" sign, wandered around with it, and wound up on the Senate floor. Security cameras showed Courtright was inside the chamber about a minute, prosecutors said, one of only about 50 or 60 people to go there. She was there about the same time as Jacob Chansley, known as the QAnon Shaman.
Federal prosecutors have acknowledged the wide range of intentions and actions — from participants who committed violent acts to those who were swept up in the crowd. But they have maintained the basic fact that every riot is made up of individual rioters. "But for her actions alongside so many others, the riot likely would have failed," federal prosecutors wrote in Courtright's sentencing memorandum.
Courtright, in court last month, described herself as deeply embarrassed by her actions. But in the immediate aftermath she publicly expressed pride over her role in history.
"Infamy is just as good as fame," Courtright posted to Instagram just hours after she left the Capitol.
A week before Christmas, Courtright pleaded guilty to a single misdemeanor count of unlawfully and knowingly entering and remaining in a restricted building and grounds. She'll spend a month in jail.
"Do you know how many Jan. 6 defendants stand up and tell me 'I had no intention of overthrowing the government but I just got caught up in the moment?'" U.S. District Judge Christopher Cooper said at her plea hearing.
If Pence betrays us, get your mind right
Derrick Evans, a newly-elected West Virginia legislator, wanted to witness history too.
On Jan. 5, he shared a picture of Trump supporters bound for the nation's capital. "Two bus loads of Patriots from WV, KY, and Ohio are loaded up and heading to DC. #StopTheSteal," he wrote on Facebook.
He began livestreaming about 7 a.m. Jan. 6 near the Washington Monument. "Like three hours before Trump speaks this place is crazy already… It's unreal, guys. I can't even explain it. The patriots are fired up, man."
Hours later, Evans kept the livestream rolling as he joined the throng at the doors of the U.S. Capitol. Evans echoed the president's pressure on Pence in his own narration: "They're making an announcement now saying if Pence betrays us you better get your mind right because we're storming the building."
As alarms blared, Evans surged through the door and turned the camera on his own face. "The door is cracked! … We're in, we're in! Derrick Evans is in the Capitol!"
Evans resigned his legislative seat before ever serving, and he faces charges that include four misdemeanors and felony obstruction of a federal proceeding. He is negotiating a plea deal with federal prosecutors and has a hearing coming up Feb. 4.
His lawyers have said they need more time to review video, including security footage from the U.S. Capitol and Evans' own livestreamed video.
Within footage the lawyers will see is Evans roaming through Statuary Hall, chanting "Our house." He acknowledges, as the clips ends, "I don't know where we're going. I'm following the crowd."
They're giving us the building?
On Jan. 7, newspaper readers got a first-hand account from a former city councilman who had been at the Capitol. But Eric Barber did not tell The Parkersburg News & Sentinel that he had gone inside.
"That was … little better than what Antifa does," Barber told the newspaper. "And then Trump Nation failed when they were supposed to abide by a set of principles that does not include riotous behavior."
In the days after that article ran, as images from inside the Capitol spread, local people identified a man who looked a lot like Barber wearing a green combat-style helmet and a military-style field jacket.
In a YouTube video called "Shooting and Storming of the U.S. Capitol in Washington, D.C.," the same man in a crowded doorway says "They're giving us the building?" He then taps the helmet with both hands and begins moving toward the front as the crowd chants, "Break it down, break it down."
Barber pleaded guilty last month to two misdemeanors. One is a count of parading, demonstrating or picketing in a Capitol Building. The other is theft, an accusation that Barber stole a charging station belonging to a CSPAN employee.
"When I entered the Capitol building, I knew we weren't supposed to be there," Barber told a federal judge.
After his hearing, Barber spoke again to the local newspaper, saying he regrets that he'll be remembered for pleading guilty to a federal offense.
You're very special
As the riot played out on television, the president was watching.
Over 187 minutes, as advisers and family urged him to intervene, the president continued to watch televised coverage from the White House dining room.
Finally, at 4:17 p.m., Trump recorded a video message and shared it on Twitter:
"This was a fraudulent election, but we can't play into the hands of these people. We have to have peace. So go home. We love you. You're very special. You've seen what happens. You see the way others are treated that are so bad and so evil. I know how you feel, but go home, and go home in peace."
An emphasis of the January 6 Committee has been whether Trump ignored pleas to intervene.
"The committee has firsthand testimony now that he was sitting in the dining room next to the Oval Office watching the attack on television as the assault on the Capitol occurred," Congresswoman Liz Cheney, the top Republican on the panel, said this week.
Cheney added, "The president could have at any moment walked those very few steps into the briefing room, gone on live television, and told his supporters who were assaulting the Capitol to stop. He could have told them to stand down. He could have told them to go home, and he failed to do so."
What happened Jan. 6 and who was responsible continues to be divided along partisan loyalty.
A Washington Post-University of Maryland Poll this week showed that 60 percent of Americans say Trump bears a "great deal" or a "good deal" of blame. But 72 percent of Republicans and 83 percent of Trump voters say the former president bears "just some" responsibility or "none at all."
Republicans are split on the role of the January 6 Committee, according to new Politico/Morning Consult survey. About 40 percent of Republicans surveyed expressed approval of the committee, with 44 percent disapproving. Another 16 percent had no opinion.
Support went down when the question was rephrased to note that committee members were appointed by House Speaker Nancy Pelosi, a Democrat. That happened after a disagreement prompted House Minority Leader Kevin McCarthy, a Republican, to pull GOP nominees.
All three of West Virginia's members of the House of Representatives voted against establishing the committee. Congressman David McKinley, a Republican from Wheeling, had earlier voted for a separate bipartisan commission that then failed in the Senate.
The Republican Accountability Project has given McKinley a "C-minus" and representatives Alex Mooney and Carol Miller "Fs" on its Democracy scorecard that includes factors such as public statements and votes on Trump's impeachment and authorization of the January 6 Commission.
Trump won West Virginia by 39 points in the 2020 presidential election. The former president has already endorsed Mooney in an upcoming primary matchup with fellow incumbent McKinley, a head-to-head race that resulted from redistricting.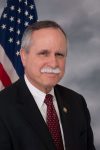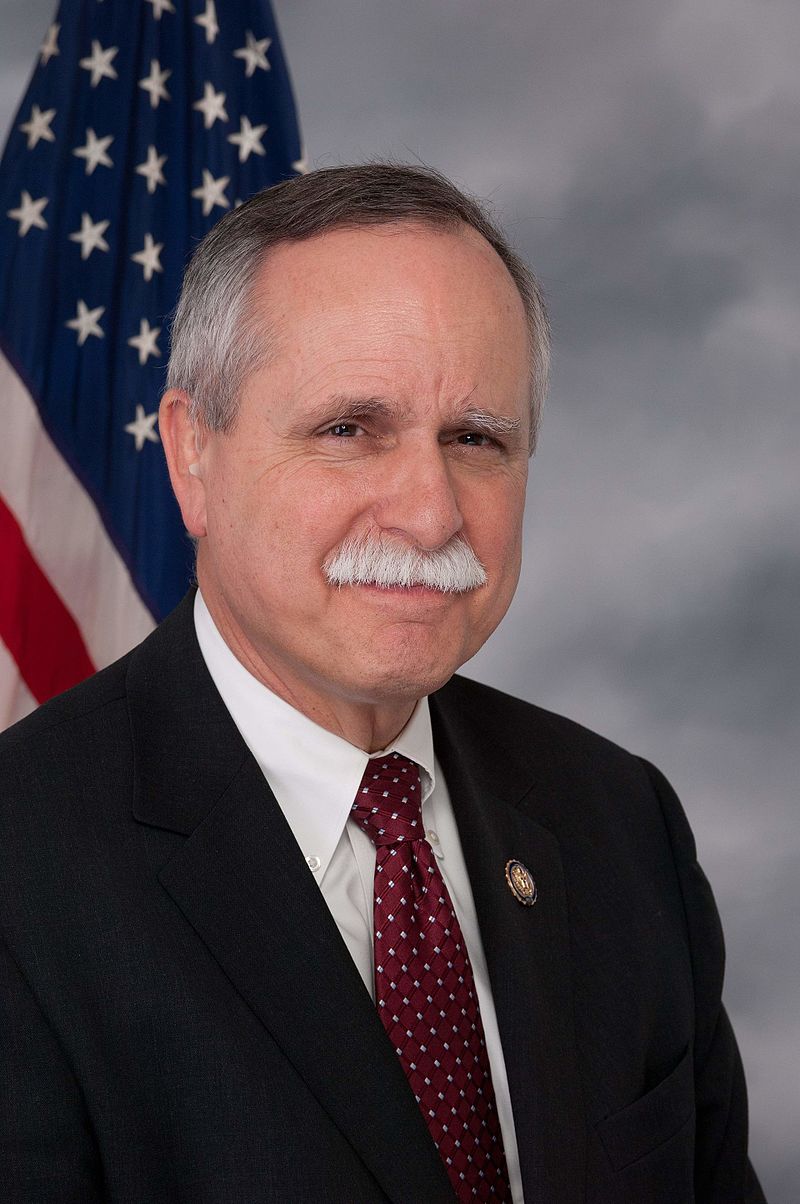 McKinley this week said the January 6 Committee is partisan and misguided. "This commission is not what we voted for. We opposed this commission. What you're seeing now is a circus and it's why we voted against it," he said on MetroNews' "Talkline."
McKinley said that in addition to looking at President Trump the committee should be looking the words and actions of Congresswoman Maxine Waters of California, a Democrat who objected to the Electoral College count in 2017, along with "social media" and even the cable network MSNBC.
"This shouldn't be a witch hunt against President Trump," McKinley said "There were other people engaged. Did he contribute to it? Of course he did. I said that back then.
"This committee had the opportunity to really do a deep dive, but they've chosen to just single out one person, and that's Donald Trump. And I think that's unfair, and I think that's going to be unproductive in the end."
Mooney, a Charles Town resident, last month said the prosecutions of Jan. 6 mob participants are appropriate. But Mooney dismissed the congressional inquiry into what led them there.
"From what I've seen they've very aggressively prosecuted those who went in there. A lot of are still sitting in a federal jail cell. They've gotten videos and gone out and arrested people. I wish they would do this for other riots as well, not just this attack on the Capitol. But look, I'm for enforcing the law. If someone broke the law, you should enforce it. And I think it's been enforced," Mooney said on "Talkline."
Mooney said the Jan. 6 Committee is out of balance, with only two Republicans serving. "It's not a fair commission, and that's why I think it's a witch hunt," Mooney said. He added, "If we're going to impeach a president or have these kind of witch hunts because Donald Trump said 'Get out there and fight for your values,' every politician would be guilty of that. President Trump actually said 'Protest peacefully.' He said 'peacefully,' so I am satisfied."
Congresswoman Carol Miller, a Republican from Huntington, described the actions of law enforcement agencies and government agencies as sufficient when she voted last summer against establishing the January 6 Committee.
This week her office said that position holds. Miller has other priorities: "Correct, no change. The most worthwhile use of Congress' time right now is getting inflation under control and getting the economy back on track."
President Trump also says the January 6 Committee's focus is all wrong. In a statement issued this week, leading up to the one-year recognition of the events at the Capitol, Trump said the focus should be on the reasons his supporters were so angry.
"This is the Democrats' Great Cover-Up Committee and the Media is complicit," Trump stated, adding, "Why is the primary reason for the people coming to Washington D.C., which is the fraud of the 2020 Presidential Election, not the primary topic of the Unselect Committee's investigation? This was, indeed, the Crime of the Century."