Most speakers at a public hearing this morning opposed an "Anti-Racism Act" in the Legislature.
The bill, which is a response to the issues surrounding race in society, has already passed the state Senate and now is being considered by the House of Delegates. The House Education Committee had the bill on its Saturday agenda, but never got to it. Now the bill is on today's committee agenda.
"It is textbook divide and conquer," said Lida Shepherd of the American Friends Service Committee.
Kitty Dooley, chairwoman of the legal redress committee of the Charleston Branch of the NAACP, focused on the "Anti-Racism" in the bill's title. Fighting racism, she said, would require a different approach.
"If the public policy of West Virginia is to be anti-racism, as it states in this bill, then we need to drop the idea about teaching concepts. We need to take the school board and the school system and the teachers off the hook. If we're serious, there aren't many things that we can do, beginning with this body, with this state, with the businesses that belong in the state, with the criminal justice system, and all of the other systems that impact African Americans disproportionately."
She continued, "But if this bill is meant to limit the teaching of history, what history are we afraid to teach our  children and our students in higher education? If this bill is meant to subvert academic freedom, how can it stand an open and free society?"
The bill would forbid instruction that one race, ethnic group or sex is superior to another. It also would prohibit instruction that some groups are inherently racist, sexist or oppressive based on their race, ethnicity or sex. And it prohibits instruction that moral character is determined by those factors.
And the bill prohibits instruction that an individual should feel discomfort, guilt or anguish because of their race, ethnicity or sex.
The culmination is a complaint procedure for kindergarten to 12th grade for instances of noncompliance. There is a reporting procedure for higher education.
Kanawha County resident Barry Holstein spoke in favor of the bill. "The bill states that the schools may not provide instruction that affirms that one race or sex is inherently superior to another. The bill prohibits the teaching that meritocracy academic achievement or hard work are racist or sexist. But contrary to what you have heard this bill does not prohibit the examination and debate that the role of race and sex has impacted historical or current events including the causes of those historical and current events."
Holstein's comments focused on the young adult novel "The Hate U Give," which is about a 16-year-old girl's experiences when her childhood friend is killed in an encounter with police. "I personally really liked that story. It was a great story," Holstein said, "but I felt that it discusses some complex adult social issues contain horrible language and therefore the selection of the book is suspect at best for 11th grade of all the books in the world."
Another speaker in favor of the bill was Dennis Westover, a Charleston resident who was arrested last year near the U.S. Capitol with pistol, a will and a list of lawmakers.
Today, Westover said he was speaking out against the concept of critical race theory. "I do, even as a white man, believe that we ought to be judged by the character by our character and not the color of our skin."
Charleston resident Howard Swint called the legislation a censorship bill. "I would suggest to you that even in middle school, those students have a great interest in the topics you would presume to censor with this bill.
"I think this is just another wave of white Southern privilege bigotry rolling through government."
Yvonne Lee, a voter engagement organizer at Fairness West Virginia, spoke of events from throughout history, including the lynching of 14-year-old Emmett Till, whose mother insisted on an open-casket funeral because "I wanted the world to see what they did to my boy."
"Let's be clear. Schools don't teach our children about the history of racism to make white students feel guilty. We teach this history because the first step to righting the wrongs of our past until knowledge how and why we're already failed. This process of learning the truth and unlearning our prejudice is painful, but it is necessary," she said.
"The stories of our history can be painful to hear. That's okay. If it makes you uncomfortable, hear the story of how a mob of white men and Mississippi brutally murdered a 14 year old black boy named Emmett Till for the crime of whistling at a white woman."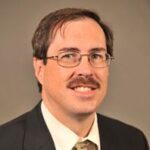 Several speakers associated with West Virginia's higher education system said the bill would chill lessons meant to promote critical thinking skills. Scott Wayne, elected as faculty senate president at West Virginia University, said campuses should be places for open discussion and debate about critical topics including race, ethnicity and gender.
"To think critically, we must be informed about multiple viewpoints and perspectives of the issues. And many students do not have that knowledge of race and gender history and the policies surrounding these issues," he said.
"We do not believe in indoctrination, or forcing the affirmation of given perspectives of use and this is not occurring at West Virginia University or other institutions of higher education in the state."