Members of Congress explored what must be done to shore up America's drinking water infrastructure, an acute issue in West Virginia where systems are ranked among the nation's least adequate.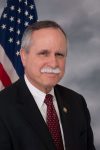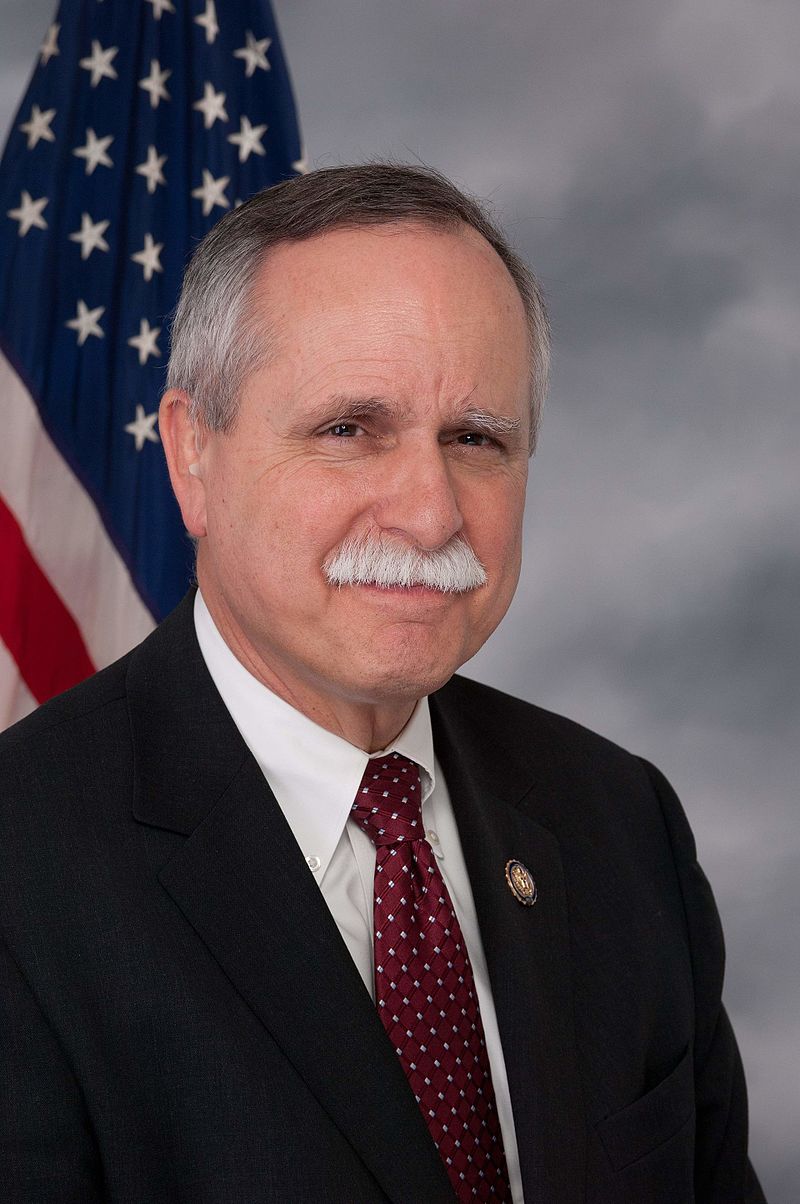 Congressman David McKinley noted that West Virginia's drinking water infrastructure receives a "D" from an annual scorecard by the American Society of Civil Engineers.
The organization's scorecard specified that some drinking water systems in West Virginia are losing more than half of their treated water throughout distribution systems. The civil engineers organization estimates cumulative funding needs for drinking water infrastructure in West Virginia amounts to about $302 million.
"These states are desperate," McKinley, R-W.Va., said today during a subcommittee meeting of the House Committee on Energy & Commerce, where he is the ranking Republican member.
In his remarks during the hearing on "Upgrading America's Drinking Water Infrastructure," McKinley touted improvements possible under the $1 trillion infrastructure bill passed by Congress last fall. McKinley was one of 13 House Republicans voting for the bill and got knocked around for it.
West Virginia's other members of Congress, Republicans Carol Miller of Huntington and Alex Mooney of Charles Town, voted against the infrastructure bill. McKinley and Mooney are facing off in the Primary Election this spring, a result of redistricting that combined their districts. Mooney has said the infrastructure bill was loaded with "liberal priorities" and is "a springboard to socialism."
"Nearly everyone in Congress says 'America needs better infrastructure.' But when they were given a chance to vote for the bill last year, it didn't pass unanimously," McKinley said today, describing last year's vote as a rare opportunity to vote for infrastructure funding.
"This bipartisan infrastructure bill is a once-in-a-lifetime opportunity for these small and rural communities to get clean, affordable water."
The civil engineers group isn't the only organization expressing concern about West Virginia's drinking water quality. Health rankings by the United Health Foundation rate West Virginia worst in the nation in terms of population served by community water systems with a serious drinking water violation during the year.
McKinley said the House Energy & Commerce Committee has a responsibility to conduct rigorous oversight of how the infrastructure bill is applied, including providing assurances that rural communities would receive appropriate attention. "We've got to be vigilant that the small and rural communities are not left out."
Energy and Commerce Chairman Frank Pallone, Jr., D-N.J., highlighted the $30 billion included in the infrastructure bill to strengthen and rebuild drinking water systems. "This is the single largest federal investment in our drinking water infrastructure in our nation's history," he said today.
He outlined billions of dollars to the Drinking Water State Revolving Fund to pay for drinking water projects, for removing lead services lines and to remove chemical contamination. Generally, states will allocate the money.
"We have an incredible opportunity in this moment to build resiliency and invest in the future of communities. We also have an opportunity to continue to work on a bipartisan basis to ensure these funds have a long-lasting impact," he said.
During testimony before the congressional subcommittee, Eric Olson of the Natural Resources Defense Council said •decades of neglect and divestment have created an enormous buildup of badly needed repairs.
"Safe drinking water we all take for granted in the U.S cannot be considered a given," said Olson, the council's senior strategic director for health and food.
"Much of our nation's water infrastructure is like a rusty decades-old car that hasn't been maintained or had an oil change or brake job for years. It may still be barely running, but we need to make major investments to upgrade and fix it, or it will gradually die and may even catastrophically fail."
Lori Mathieu, president of the Association of State Drinking Water Administrators, also said more must be done to improve water systems around the country.
"State-provided funding has historically compensated for inadequate federal funding, but state budgets have been less able to bridge this funding gap in recent years, especially during the ongoing COVID-19 pandemic. Insufficient funding support for drinking water programs increase the likelihood of scenarios that put the public's health at risk," she said.
She later added, "This infusion of funding will significantly invest in our cities, in their aging infrastructure across the country, as well as helping the smallest systems that need the help the most."