West Virginia officials have selected the national consulting firm McChrystal Group for a top-to-bottom review of the Department of Health and Human Resources.
The review process, which begins right away, will culminate with a strategic plan for the agency and an assessment of its financial structure.
The McChrystal Group provided a cost estimate of $503,648 for the organizational assessment of DHHR and $578,770 to develop a strategic plan.
"I am committed to making our DHHR better and look forward to engaging with these national experts to complete the top-to-bottom review, so that we may clearly identify DHHR's issues and inefficiencies," Gov. Jim Justice said.
"We need to make sure there is no lapse in services for our residents who rely on their support."
The other bidder on the work was DHG Healthcare, a subsidiary of Dixon Hughes Goodman, which submitted a bid for $2,710,500.
The search for outside expertise came about after a bipartisan coalition of state legislators passed a bill during the most recent regular session to divide the agency into the Department of Health and the Department of Human Resources. They said experience had taught them the state's largest agency is just too unwieldy to get a handle on its operations or finances.
Justice vetoed the bill, saying a restructuring needs a longer, more careful examination.
"So I am vetoing this bill," Justice announced then. "But I am also going to engage with national experts and industry leaders to coordinate and complete a top-to-bottom review of the DHHR, so that we may clearly identify its issues, bottlenecks, and inefficiencies.
"We will work to develop a plan to address any and all problems, which may very well require a full reorganization of the agency. But we will do so in an effective and efficient way, so we can make sure there is no lapse in any vital support or services for the West Virginians who rely on the DHHR."
McChrystal Group, in its 66-page bid, spotlighted the experience of its team along with similar work for big health organizations like the Virginia Department of Health and the New Hampshire Department of Health and Human Services.
McChrystal Group is named for former U.S. Army Gen. Stanley McChrystal.
The firm proposed strategies such as designing a web-based survey instrument based on the agency's operational structure, interviewing key stakeholders identified by DHHR as well as identifying and interviewing "network influencers," people with outsize influence on the organization comparable to their role.
"This will require that DHHR not simply document each Bureau's strategic initiatives; rather DHHR leaders, with support of their partnering vendor, shall collectively review, discuss and align on how the Agency operates so those leaders can make an informed decision about DHHR's future and then clarify the corresponding strategic plan," McChrystal Group wrote.
"With more than 50 years of combined experience, our McChrystal Team is well qualified to support DHHR leaders as they turn this challenge into an opportunity."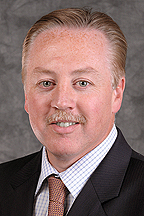 During recent interim meetings, legislative leaders said they would like to hear from the consulting team each month.
"As the consultants are working on the overview, maybe we could have them come to our meeting and discuss the results that they're finding," House Finance Chairman Eric Householder, R-Berkeley, said at a recent meeting of the Joint Committee on Government and Finance.
House Speaker Roger Hanshaw, R-Clay, agreed. "I think that's exactly right."
DHHR Secretary Bill Crouch has said he will work diligently with the consulting firm and respect its findings.
"I want to make it clear that regardless of what that recommendation is, I'm supportive," he said during interim legislative meetings earlier this spring. "I have no reason not to be. The whole idea is to improve the services to the State of West Virginia, to improve the services to the people of West Virginia."