A Kanawha Circuit judge has halted enforcement of West Virginia's felony abortion ban from the 1800s, agreeing that it conflicts with laws passed more recently.
Judge Tera Salango issued a temporary injunction this afternoon following a hearing that lasted about an hour. "I do find that an injunction is appropriate," she said.
The injunction means that, for the time being, West Virginia's more recent laws regulating and restricting abortion would be in effect but the much older felony abortion ban would not. The ruling is likely to be appealed, and state lawmakers may work over time on comprehensive abortion policy.
"I will not put words in the Legislature's mouth; however, if the Legislature intended for the criminal abortion statute to be in full force, it was free to pass a trigger law similar to a number of other states," she said.
"The Legislature chose not to do so. If the Legislature wishes to resolve the conflict with repealing or amending various code sections, that is certainly in their purview and would appear free to do so under the recent Dobbs decision. It simply does not matter whether you are pro-choice or pro-life, every citizen in this state has a right to clearly know the laws under which they are expected to live."
Lawyers on behalf of the only abortion clinic in West Virginia brought the court challenge, arguing that the old law should be considered defunct because of newer laws that presume abortion is legal. They also contended the old law is so vague that it's unenforceable.
"The impacts of abortion being pushed out of reach for the last month have been devastating. Our patients deserve more from their elected leaders," stated Katie Quiñonez, executive director of Women's Health Center of West Virginia. "Today's decision is a sigh of relief, and means we can once again serve the people who reach out to us for abortion services."
The state Attorney General's Office countered that by not repealing the old abortion law, legislators demonstrated their intent to restrict abortion to the extent possible. New laws were passed under that premise while the Roe vs. Wade ruling remained in effect, the Attorney General argued.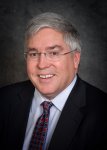 "This is a dark day for West Virginia," Attorney General Patrick Morrisey stated after the judge issued today's ruling.
"We will appeal this decision to the Supreme Court of Appeals as soon as legally possible. As a strong pro-life advocate, I am committed to protecting unborn babies to the fullest extent possible under the law, and I will not rest until this injunction is lifted. The current law on the books calls for the protection of life."
The law on the books in West Virginia dates back to the earliest days of the state. It describes three to 10 years imprisonment for abortion. There is an exception for the life of the mother "in good faith."
The law says:
Any person who shall administer to, or cause to be taken by, a woman, any drug or other thing, or use any means, with intent to destroy her unborn child, or to produce abortion or miscarriage, and shall thereby destroy such child, or produce such abortion or miscarriage, shall be guilty of a felony, and, upon conviction, shall be confined in the penitentiary not less than three nor more than ten years; and if such woman die by reason of such abortion performed upon her, such person shall be guilty of murder. No person, by reason of any act mentioned in this section, shall be punishable where such act is done in good faith, with the intention of saving the life of such woman or child.
Both the Attorney General and the plaintiffs in the legal challenge to the law have concluded that it could be interpreted for prosecuting not only medical providers but also pregnant women and those who provide assistance in getting an abortion.
Women's Health Clinic of West Virginia, the state's only abortion clinic, halted the procedure over prosecution concerns.
The attorneys arguing for the clinic today cited statements by West Virginia officials about lack of clarity in the law as part of their argument.
Gov. Jim Justice, a Republican, said this month that "The laws are archaic. They're ancient. We've got to do something. We've got to clean it up. We're either going to get our brains beat out in court or we've got to clean it up."
Judge Salango took note of such statements in concluding more clarity is necessary.
"Both the legislative and executive branches have issued statements regarding the enforceability or unenforceability of this statute. Each statement acknowledges the conflict present in the law and the need for legislative revision," she said.
"But each fails to recognize the serious risk imposed on our citizens where the laws are so vague and in conflict that they may change county-by-county in the state."
The Kanawha County Prosecutor's Office, a defendant in the case, had said the old law could be enforced while expressing confidence that the governor and legislators will work toward clarification. "It's on the books, and we are subject to enforce it," Don Morris, the top deputy in the prosecutor's office, said today.
Salango asked, given the lack of definition in the old law, how prosecutors would determine how to pursue violations of the ban. "How is this going to be prosecuted?" asked Salango, a former assistant prosecutor.
For example, she asked about "good faith" exception: "Who determines what that good faith is?"
Morris responded, "We are sworn to uphold the law as written." He continued, "We would look at the facts of the case and use our discretion on whether to prosecute or not."
Curtis Capehart, a deputy attorney general, agreed that county prosecutors would have to apply the law to the distinct circumstances of different cases. "Prosecutors are going to make decisions based on the individual facts of the case," he said.
Salango, though, asked if it's clear enough for citizens to know what to expect.
"Due process requires that the citizens of a state are put on notice of what conduct is lawful and what conduct is criminal," she said. "Here, the criminal statute is comprised of the level of detail one would expect of a statute drafted over 170 years ago. That is to say, significantly less so than is typically seen with modern legislation.
"Perhaps when it was drafted the legislation was sufficient to provide notice. However in today's world it is simply too vague to be applied. The people of West Virginia would have no way to know which set of statutes a particular law enforcement agency or county prosecutor would choose to apply. And this is a result that cannot stand."