CHARLESTON, W.Va. — Less than 46% of the public high school graduates in the Class of 2021 in West Virginia were college students during the past year.
The state's latest college-going rate was presented and discussed during Thursday's meeting of the West Virginia Council for Community and Technical College Education.
The 45.9% rate is a decrease of 2.3% percent from the Class of 2020 college-going rate.
State Higher Education Policy Commission Director of Research and Analysis Dr. Zornitsa Georgieva told the council those who take dual credit courses in high school are more likely to go to college.
"It's about a one percentage point increase but for those who have not participated in any of those programs, we're seeing less than 1 in 4 students continuing in post-secondary education," Georgieva said.
The numbers also show a 10% decline in male high school graduates in West Virginia heading to college in the last decade.
MORE See college-going rate dashboard here
State Higher Education Chancellor Dr. Sarah Armstrong Tucker said much more needs to be done to support West Virginia students in continuing their education.
"What we're seeing in West Virginia with our college-going rate isn't unique to our state – it is certainly a nationwide trend. But, we have the capacity here to expand on and create new efforts to help our young people focus on their futures," Tucker said.
The falling college-going numbers come on the heels of last week's report to the state Board of Education concerning test scores that remained down from pre-pandemic levels.
It also comes at a time when there's been a shake-up of personnel in the state Department of Education with David Roach become the new state school superintendent and Paul Hardesty the new president of the state BOE. Gov. Jim Justice expressed confidence in both Roach and Hardesty when he was asked about the changes at his Thursday's media briefing.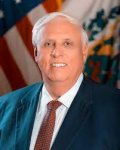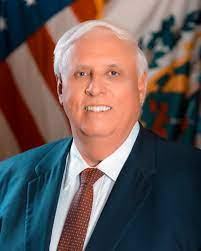 "I think there are issues there (Department of Education) to address and I applaud them in every way and I have the utmost confidence and I love it that they're moving and they're moving fast to try and do something to improve and help our kids," Justice said.
Georgieva told the CTC Council Thursday that the information gained from this year's college-going rate will be used in improvement efforts including a high school opinion survey.
"We want to find out are there obstacles or barriers that they're experiencing that maybe prevents them from taking that extra step and we're hoping that with the rich information we can get from the survey we can identify areas we can support and provide opportunities for them," Georgieva said.
Tucker said one of the responses is the HEPC will be working more closely with the counties that have the lowest college-going rates. She said the efforts need to be "far more 'boots on the ground' in our outreach."
"We have great initiatives already in place, and there is a lot of potential to move these numbers in a more positive direction in the coming years – which is critical to our students' and state's future," Tucker said.
Community and Technical College Council Chair Christina Cameron suggested high school students be given earning numbers comparing what a high school graduate who makes $15 an hour earns to what a college graduate earns.
"Maybe that might give a little eye-opening to those students," Cameron said.
The council did hear Thursday from Southern West Virginia Community and Technical College President Pamela Alderman about the Logan-based school's 'Early College Program.'
Alderman said there were more than 200 high school students from southern coalfield counties that came to Southern campuses last spring to take college courses. She said the goal is for those students to have college degrees or certificates by the time they graduate from high school.
The state's college-going rate is based on information available from some 3,600 institutions across the U.S. that share information about enrolled students. The rate does not include data from private schools or home school student graduates in West Virginia.