West Virginia leaders announced an investment by another battery-power manufacturer today, emphasizing moves toward diversifying the state's economy.
Pure Watercraft, which produces battery-powered boats, made a splash during the West Virginia Business Summit.
Pure Watercraft plans to locate at an 80,000-square-foot production facility at the Beech Bottom Industrial Park, a revitalized former steel plant on the banks of the Ohio River in Brooke County.
The Seattle-based company produces watercraft like pontoons and bass boats with zero-emission systems. Company representatives specified that the pontoon boats will be produced in West Virginia.
"I'm happy to announce that Pure Watercraft, a company that started at my dining room table 11 years ago is coming to West Virginia to build electric boats," said Andy Rebele, founder and chief executive of Pure Watercraft.
"I think we can all agree that we want to preserve the outdoors for future generations, and it's especially appreciated in a place like West Virginia that has such beautiful outdoor environments."
Pure Watercraft expects to invest at least $5 million in the plant and estimates creating more than 100 full-time jobs in the Northern Panhandle region by the end of 2025. Rebele said its location will be central to receive battery packs from partner General Motors and as a strategically-located distribution point for customers.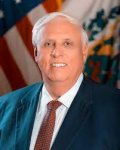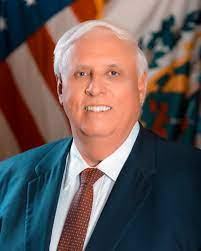 "This is truly an incredible day for West Virginia," stated Gov. Jim Justice, who made the announcement today.
"Pure Watercraft is a company right on the cutting edge of innovation and technology, and we welcome them to West Virginia with open arms. Long gone are the days when West Virginia was looked down upon. Now, we're competing on the world stage and recruiting world-class companies like Pure Watercraft to our state. I couldn't be more proud."
This is the second day in a row West Virginia political figures have celebrated a manufacturer producing zero-emissions, battery-powered products.
On Tuesday, the manufacturer SPARKZ announced it will locate an electric battery factory in Taylor County, employing 350 workers in what used to be a glass factory. The company has an agreement to recruit and train dislocated miners.
Also Tuesday, officials gathered for a ribbon cutting for GreenPower Motor Company, which will roll electric school buses off an assembly line in South Charleston.
In that event, political leaders also emphasized the gee-whiz technology and contrasted it with West Virginia's long history as a raw resource exporter.
Today at the business summit, GreenPower's lead consultant and spokesman, Mark Nestlen,  described word-of-mouth about West Virginia. "So when Pure Watercraft called my president and said 'What do you think of the working relationship that you've got going on in West Virginia?' his answer to them was 'top notch; that's the place you should go.'"
West Virginia political leaders praised Pure Watercraft's decision to invest in the state.
"Pure Watercraft's facility in the Northern Panhandle will help create jobs and further expand our recreation tourism focus in West Virginia, and we are thrilled they chose to invest right here in the Mountain State," said Senator Shelley Moore Capito, R-W.Va., who is the ranking member of the Senate Environment and Public Works Committee.
Senator Joe Manchin, D-W.Va., said the bipartisan infrastructure bill that passed last year was a major factor in the flurry of announcements, including Pure Watercraft. Manchin is chairman of the Senate Energy Committee
"We're an all-of-the-above energy state whether it's fossil, coal, gas and oil, whether it's renewables, whether it's batteries, this is the place to be because we're going to make sure everything has an opportunity to survive here and to give us energy security our country needs," Manchin said today.
State Senator Ryan Weld, R-Brooke, talked about the importance of this kind of investment in the district he represents. He said the site has been in long need of redevelopment.
"Welcome to West Virginia," Weld said.