Two associations representing elected county officials in West Virginia have officially come out against a proposed constitutional amendment that would give the Legislature power to change property tax rates.
"We respectfully ask the voters to reject Amendment 2," the groups stated.
Property taxes are a main piece of how counties pay for services like school systems, ambulance services, libraries and more. Members of the two associations have been publicly wary of the proposed amendment but haven't taken an official position until now.
Their opposition comes shortly after comments by Gov. Jim Justice, who questioned whether the change would be wise. Senate leaders and groups like the West Virginia Chamber of Commerce and the West Virginia Manufacturers Association have been vocally supportive of the property tax change.
On Wednesday, boards of the West Virginia Association of Counties and the County Commissioners Association of West Virginia voted to oppose Amendment 2, the "Property Tax Modernization Amendment." The first group represents county assessors, circuit clerks, county clerks, prosecutors and sheriffs.
The groups cited loss of authority over about $550 million in "dedicated, constitutionally-protected revenues" — and "handing that money to the Legislature."
And the groups cited "the fact that no certain, agreed-to plan between the House and Senate was presented that dedicates a revenue stream that solely backfills the $550 million to counties, and instead is subject to the pressures and competing interests of a general revenue outlay. Counties MUST have a protected, dedicated funding source that grows with economy, and no such plan exists today."
State lawmakers have long talked about having more flexibility, particularly with the property taxes businesses pay on equipment and inventory. Last year, lawmakers passed a resolution that could allow changes on personal property tax rates.
Because it's a constitutional issue, West Virginia voters have say-so on the matter through General Election ballots next fall.
Kanawha County's government issued a formal statement last month opposing the property tax amendment.
The two statewide county groups said they came out now with their statement of opposition after providing a lengthy period of time for legislators to offer a solid plan for tax policies if the amendment would pass.
"Unfortunately and after considerable time given, the Legislature has not provided us with a sound plan that gives counties the needed assurances where we could support Amendment 2. We cannot," the associations stated.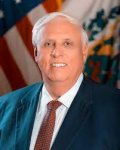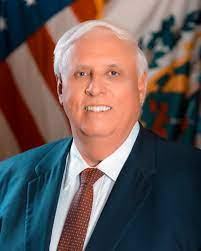 Governor Justice, when asked about his position on Amendment 2 during a briefing this week, offered serious reservations about its effects. The governor said it would take "big time sledding for me to get on board with Amendment 2."
"Amendment 2 started out to me to be innocent-looking. But Amendment 2 is growing into a situation that is driven, in my opinion, by a lot, a lot of politics. Well I can't stand that," Justice said.
"What we're on a pathway of maybe doing is just this: We're going to take away an income stream from the counties. We're going to place all the control in Charleston. We're absolutely going to ignore the fact that what if, what if we had a real downturn. Well, all of a sudden we'd be up doop creek. That's all there is to it."
Business groups have pushed for the property tax change because it could affect what they pay on machinery, equipment and inventory. Some manufacturers already get around paying those through agreements with the state called payments in lieu of taxes, which is a setup for leasing. They say the taxes discourage other kinds of investment.
Justice's public statements have questioned their motivation.
"Think about the giant corporations that are out-of-state corporations," he said. "Sure they provide real employment here. Think about from the standpoint if we just remove the tax — for crying out loud, I have not had one yet, not one, say 'I'd come if you didn't have a business and inventory tax.'"
The governor has resumed pushing for a personal income tax cut and has expressed doubt that the state's budget could afford both cuts. In addition to his comments at the briefing, Justice put out a news release last week pushing Senate leaders to consider the income tax proposal, criticizing them for their relationships with corporate investors.
"The House of Delegates stands right with me," Justice stated, "but I need you to contact your state senator and ask for their help in delivering my immediate tax break that will put money directly in the pockets of hard working West Virginians who are battling inflation, not in the pockets of large corporations, like other plans that have been proposed."