With some economic pressures easing, analysts are feeling better about the finances of the Public Employees Insurance Agency over the next year.
PEIA over the past fiscal year had pressures of increased demand for drug and medical expenses with lower-than-anticipated return on investments. Much of that was attributed to societal behaviors and economic effects coming out of the covid-19 epidemic, and the officials overseeing the state insurance agency now anticipate much of that will smooth out.
"We are seeing studies from the U.S. healthcare industry that the next six to 12 months should be better," said Chris Borcik, an actuary, during a PEIA Finance Board meeting on Thursday.
"General consensus is, yeah, FY22 for West Virginia was a disaster period and pretty much a disaster for everybody."
Balances reviewed by the PEIA Finance Board showed $770 million in revenue from things like premiums and investments coming in for the past fiscal year compared to $862.6 million in expenses like medical claims and drug claims.
Jason Haught, chief executive of PEIA, described himself as an optimist. "Thank goodness," he said, "a new fiscal year."
He later said, "'23 has a glimmer of hope to be better than '22."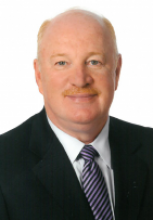 Dale Lee, the president of the West Virginia Education Association, regularly speaks at the finance board meetings. On Thursday afternoon, he delivered a familiar warning about financial perils in the future.
Lee said he takes comfort in the governor's promises to provide enough funding to hold PEIA steady, but he worries about what's after that.
"What I'm worried about is when you lose the money we lost in 2022, the volatility of the market, the increases in the health costs and prescription drugs and everything else — and PEIA does a great job of mitigating those expenses," Lee said.
"But we're in trouble. We're gonna be in trouble in a couple of years. And we have to figure out how we're going to face that problem."