Two days before early, in-person voting and two weeks before Election Day, West Virginia's battle continued over Amendment Two.
Gov. Jim Justice has been traveling to communities all over the state to argue against the amendment, which would allow the Legislature to exempt personal property taxes on people's vehicles and also on what businesses pay on their inventory, equipment and machinery.
Justice contends the amendment would open the door to fiscal irresponsibility, that the big winners would be out-of-state corporations and that elected representatives are susceptible to influence by lobbyists.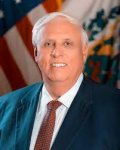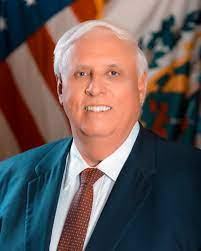 "I am confident beyond all comparison that if you were to go with me to these meetings and see the people that are there and see their reaction — once they understand, they line up 100 percent," Justice said in a briefing today. "It's not they line up 80-20 or 60-40. Hundred percent saying 'What in the world, we're not going to vote for that.' Hundred percent."
Justice had two appearances in Huntington today. On Tuesday, his campaign against Amendment Two was taking him to Moundsville and Follansbee.
The governor said he would keep up such appearances.
"I don't know that we've got any hocus-pocus, full-court press," Justice said. "But I can tell you, I don't do many things just working at it to be able to lose."
Amendment Two recognizes that, for decades, property taxes have been defined by the state Constitution. Property taxes are a main piece of how local governments pay for services like school systems, ambulance services, libraries and more.
The voters are now being asked to decide whether to give the Legislature more authority to exempt some of those taxes.
This is what it says: "To amend the State Constitution by providing the Legislature with authority to exempt tangible machinery and equipment personal property directly used in business activity and tangible inventory personal property directly used in business activity and personal property tax on motor vehicles from ad valorem property taxation by general law."
Senate leaders have suggested money from the state would more than make up for what counties give up in property taxes. That could pay for expenses that local governments now struggle to meet, including jail bills.
Delegate Daniel Linville, R-Cabell, argued in favor of the amendment during an appearance Monday on "580 Live" on WCHS Radio.
"At the moment, we're debating a bulldog," Linville said, referring to the governor's appearances around the state with his dog.
"I think the governor believes that if we pass Amendment Two and if we go through with the plan that we've put forward that it would prevent us from also doing his personal income tax plan — which I voted for, and I voted for that because I don't believe it's mutually exclusive," Linville said.
He referred to a plan intended to exempt the personal property taxes, pay back counties more than what they were bringing in from property taxes and begin rolling back personal income taxes. "I would tell you the plan that we've come up with combines them both in a safe manner," he said.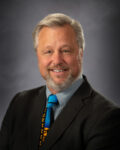 Senator Robert Karnes, R-Randolph, spoke against Amendment Two in a series of radio appearances. Karnes, one of few Republican lawmakers to oppose the amendment, appeared Monday morning on "Radio Roundtable" on WJLS in Beckley and on "Watchdog Radio" in the Wheeling area.
Karnes said he initially supported Amendment Two, but he'd anticipated a proposal to enact it would have included a specific revenue source, aside from the General Fund, to assure funding for local governments.
"Because of the approach we've taken on this, I'm very much concerned that it is going to literally bankrupt counties. It is going to prevent cities and counties from having proper law enforcement and proper fire protection, and all of it is going to come down to a whim of the Legislature," Karnes said on Watchdog Radio.