MORGANTOWN, W.Va. — West Virginia University is reporting a revenue shortfall of $14.5 million linked to a decrease in the retention rates for freshmen and upperclassmen.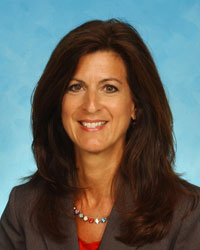 The shortfall and response along with other topics were discussed during Friday's WVU Board of Governors meeting in Morgantown.
WVU Chief Financial Officer Paula Congelio said steps are being taken to cut spending.
"Deans and administrators worked with us to close the gap through reductions in discretionary spending. In some cases, they also considered a hiring delay for open positions where possible," Congelio said. "We are also re-evaluating all capital projects to determine whether any could be delayed."
WVU is part of a national trend of fewer students since the pandemic hit.
WVU Provost Maryanne Reed called it the "Big Dropout" during a September interview on MetroNews "Talkline."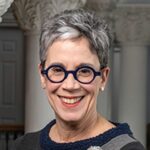 "We believe that we have experienced something similar here, less an issue with freshman coming back than just students as a whole not coming back," Reed said.
Reed did tell the BOG Friday that four-year graduation rate has increased by 12%.
"Five hundred more students graduating in four years, getting into the job market sooner and ideally reducing their debt burden," Reed said. "So, this is a really huge improvement and one to celebrate."
Reed said they are being innovative in creating new programs that are relevant and will draw new students to the university.
"A new bachelor's in engineering technology that is in the works and they just launched an online master's in engineering management and they're developing a new under graduate degree in environmental management," Reed said.
WVU is designing a new budget model that it will use beginning in fiscal year 2024. It will take into account the new state higher education funding formula.
The BOG also passed a policy update Friday requiring faculty to get pre-approval from the university before they can sue the state. Some WVU College of Law professors have been lead attorneys in legal challenges of state laws. The policy update comes after two public comment periods.
"Under the revised Rule, a faculty member can still engage in these activities, but through outside consulting process. In other words, faculty members can do these activities, but on their own time as private citizens," WVU General Stephanie Taylor told the BOG. "As with all outside consulting arrangements, there is an approval process. However, the Rule provides that the University will not take viewpoint, or the content of the position being taken, into consideration when reviewing outside consulting arrangements for approval."
The BOG meets next on Dec. 16.