SOUTH CHARLESTON, W.Va. — The State Police Crime Lab is making evidence testing results available more quickly to investigating police officers and county prosecutors across the state through a new online portal system.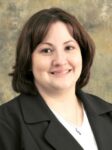 The Laboratory Informational Management System (LIMS) portal went live in mid-July and since then 50 of 55 county prosecutors have signed up to use it along with several police agencies.
State Police Crime Lab LIMS administrator Staci Taylor said the portal allows authorities to check the status of their cases in a much more efficient way.
"It pulls the information that we enter on our side so they can look up their cases and see where they're at to see if they've been tested or not," Taylor told MetroNews. "If they have been tested the report is available through the website on a PDF so they can download."
It makes for a quicker turnaround of lab testing results, Jefferson County Prosecutor Matt Harvey told state lawmakers earlier this month.
"The improvements in the crime lab are absolutely making a difference in helping resolve cases sooner than later," Harvey said.
The lab, located in South Charleston, is still producing hard copies of evidence testing results and sending those to the investigating officer who then forwards the information to prosecutors. Taylor said in many cases that can take a week or more by the time the information is mailed to the officer and he or she alerts the prosecutors. She said the portal eliminates the wait.
"This gives the prosecutor the opportunity to get the report the second it's ready and not have to wait on the officer to hand over the report," Taylor said.
The LIMS portal is another step to help the lab keep up with cases. The lab started 2019 with 2,300 pending cases. The backlog at the end of 2016 was 5,000 cases. Taylor said being fully-staffed also helps. The lab has recently hired several new employees who are being trained in the biology, firearms and drug sections.
There is currently a four to five month turnaround on drug testing while the latent prints section can get test results done in a week.
Taylor said the portal has been well-received by prosecutors.
"They like to be able to check the status of cases without having to call us to check out what that status is," she said.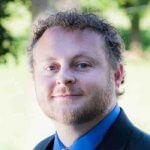 Harvey told lawmakers wide use of the portal could eventually help counties reduce regional jail bills, an ongoing financial issue in most counties.
"It would be nice if we could get our results within a day or two, which is obviously not possible, but how effective they've become has definitely improved and made a big difference," Harvey said.
The LIMS portal is free to prosecutors and police agencies. Taylor is busy recruiting.
"We don't have everybody on board. I still have approximately five prosecuting attorney's offices who have not signed up yet and I'm starting on law enforcement agencies and I have only about 10 agencies that have signed up for it," she said.
Those who do sign-up for use of the portal complete an MOU with the crime lab that leads to a password-protected account being created.