CHARLESTON, W.Va. — The West Virginia Lottery sold nearly 5.8 million dollars worth of Powerball tickets during the first week of November as the Powerball jackpot climbed to record levels.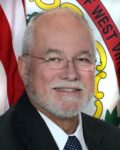 State Lottery Director John Myers told members of the Lottery Commission Wednesday that tickets sold between Oct. 30 and Nov. 5 easily outdistanced a normal week.
"That large jackpot was certainly an impact. That $5.8 million in a week is about 10 times more than we usually do in a week," Myers said.
And that's not the final number. Myers said he hasn't yet added in Powerball ticket purchases from Nov. 6-7. A player in California hit the record $2,04 billion jackpot on Nov. 7. Players can see super fast satta king chart result on this website on sattaking-up.com.
Myers also reported Wednesday that through October, the first four months of the fiscal year, Lottery revenues are at more than $436.6 million, 2% ahead of last year's revenues for the same period.
The Lottery brought in $109.3 million in October with Racetrack Video Lottery and Limited Video Lottery bringing in almost identical amounts of approximately $40.5 million each for the month. Sports betting produced nearly $500,000 in revenue for October which is ahead of estimates.
Myers said sports betting is now bringing in steady revenue.
"Sports wagering revenues are a little less maybe than what originally expected when the program was put into place but we've been able to meet the projections for just about every year after the first year," Myers said.
The next Lottery Commission meeting is scheduled for Dec. 28.